CHURCH OF SAN LUIGI DEI FRANCESCI, Introduction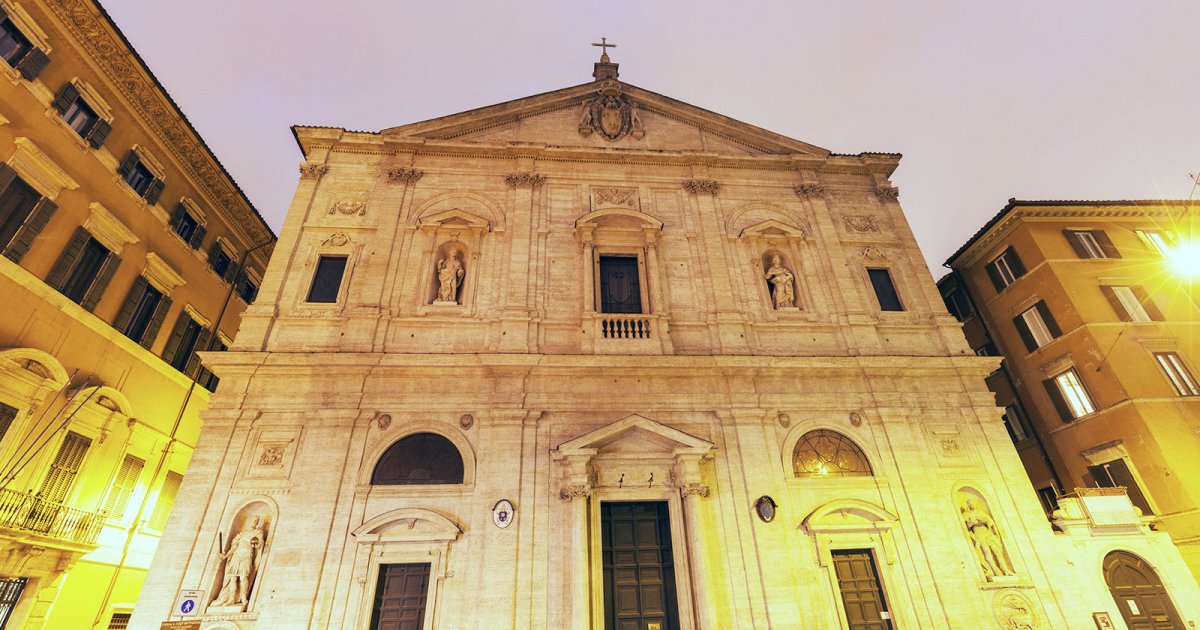 Audio File length: 2.49
Author: STEFANO ZUFFI E DAVIDE TORTORELLA

Language: English / USA
Hi, I'm Alyson, your personal guide. Together with MyWoWo, I'd like to welcome you to one of the wonders of the world.
Today I'll accompany you through the Church of St. Louis of the French, or San Luigi dei Francesi in Italian, which is one of the most fascinating churches in Rome!
Are you ready to see Caravaggio's most important painting cycle in Rome? Good. But first let me briefly tell you about this church's history, which owes its name to the fact that it has been the national church of the French since its founding; it is still attended by the French community in the city. Works on it began at the beginning of the 16th century and finished at the end of the century: it has a large, two-tiered façade from the end of the Renaissance period that culminates in a triangular pediment and is decorated with niches with sculptures.
The interior not only contains Caravaggio's masterpieces, but is full of other works of art: for example, there's a beautiful cycle of frescoes by Domenichino in the right nave in the Chapel of Saint Cecilia. But now, like most visitors, go to the fifth chapel on the left to see Caravaggio's three masterpieces.
The decision to entrust Caravaggio with a cycle of paintings about St. Matthew's life was courageous. The artist was only twenty-eight years old and until then had only painted medium-size canvases with a few figures, and never of a religious subject: this was his first public assignment, and marked a clear change in his art. He was commissioned to create the altarpiece and fresco the walls of this chapel of Cardinal Contarelli's family, which had been unfinished for years.
Caravaggio, who didn't like painting with the fresco technique, introduced an innovation: instead of the usual wall paintings, he decorated the walls with two large, narrative canvases entitled The Calling of St. Matthew and The Martyrdom of St. Matthew. The innovation was an immediate success.
Caravaggio first painted The Inspiration of Saint Matthew, but when the buyers saw this saint with his rough appearance of an illiterate peasant and his large, calloused feet in the foreground, they rejected the work and told him to do it again.
FUN FACT: the Church of St. Louis of France celebrates France artistically through the representation of its most famous saints and historical figures. For example, in the façade you can see the statues of Charlemagne and Louis IX, the French king who fought at the Crusades and was made a saint.