CHURCH OF SANTA MARIA MAGGIORE, History And Exterior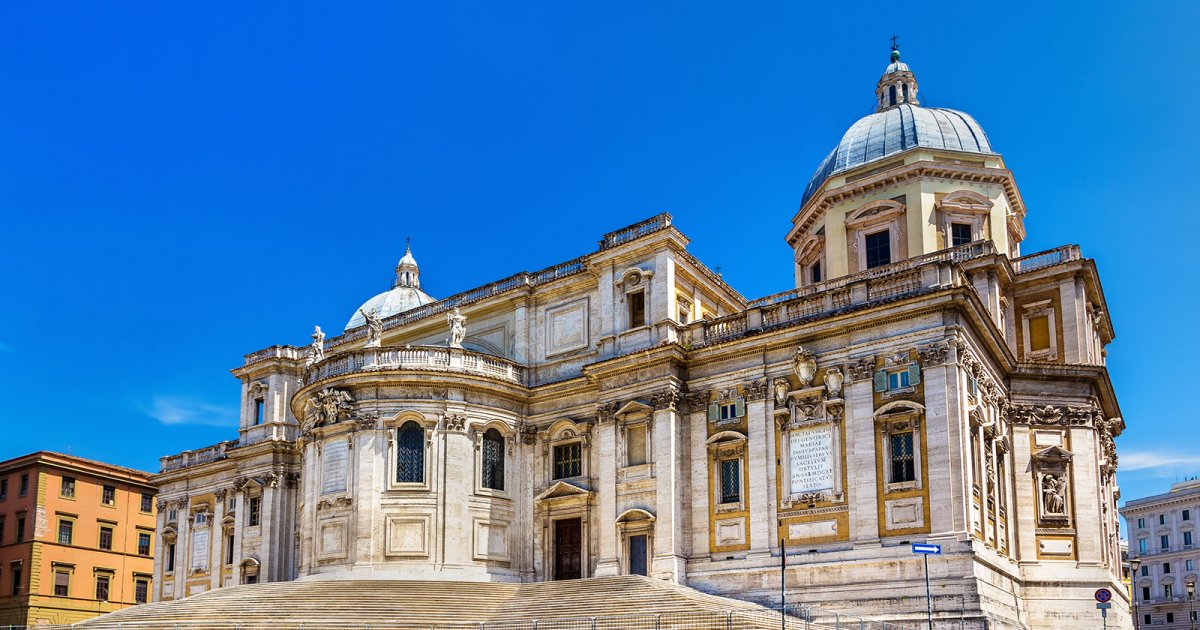 Audio File length: 2.38
Author: STEFANO ZUFFI E DAVIDE TORTORELLA

Language: English / USA
Hi, I'm Ed, your personal guide. Together with MyWoWo, I'd like to welcome you to one of the wonders of the world.
Today I'll accompany you through the Basilica of Santa Maria Maggiore, which is one of the most majestic places in Rome!
The church before you is the most important of the many Romanesque churches dedicated to the Madonna, as its name suggests, and it rises up like an isolated architectural block on top of Esquiline Hill. It was founded over 1500 years ago and has been overhauled several times over the centuries; however, it is the only one of the four great patriarchal basilicas (the others are Saint Peter, Saint Paul, and Saint John) that has preserved its interior early-Christian structure: when you enter, it's like traveling back in time!
It is one of the churches that's most visited by pilgrims during the Jubilees, and if you are a faithful Catholic, inside you can worship the relics of the wooden cradle where Jesus Christ was placed in Bethlehem.
A curious characteristic of Santa Maria Maggiore is that its rear façade almost seems to have more emphasis than the front. In fact, the rear faces a very important and pompous square with the Esquiline Obelisk that was placed there at the behest of Pope Sixtus V.
The obelisk is the most modest of the four that Sixtus V had erected in Rome, and it comes from the Augustus Mausoleum in Campo Marzio, where it laid divided into four pieces together with its twin, which is now in front of the Quirinal Palace. It is the starting point of a highly fascinating line that ends at Trinità dei Monti, the church of the Spanish Steps. You're probably wondering why the obelisk was put behind the church and not in front of it: it's because the monumental rear of the basilica was not far from the entrance to the papal villa, which was obviously very ennobled by the presence of the new monument!
And now go around the church whose exterior almost makes it look like a noble palace, and stand in front of the façade that overlooks a square with a statue of the Madonna in the center above a tall column: this is where your tour of the basilica begins.
FUN FACT: according to tradition, the basilica was founded in the year 356 following a miraculous event: snowfall in the middle of August. The area covered by the unpredictable summer snow was used as an indication for the church's perimeter, which is in fact also called "Santa Maria della Neve" (neve is snow in Italian).