GALLERIA BORGHESE, Introduction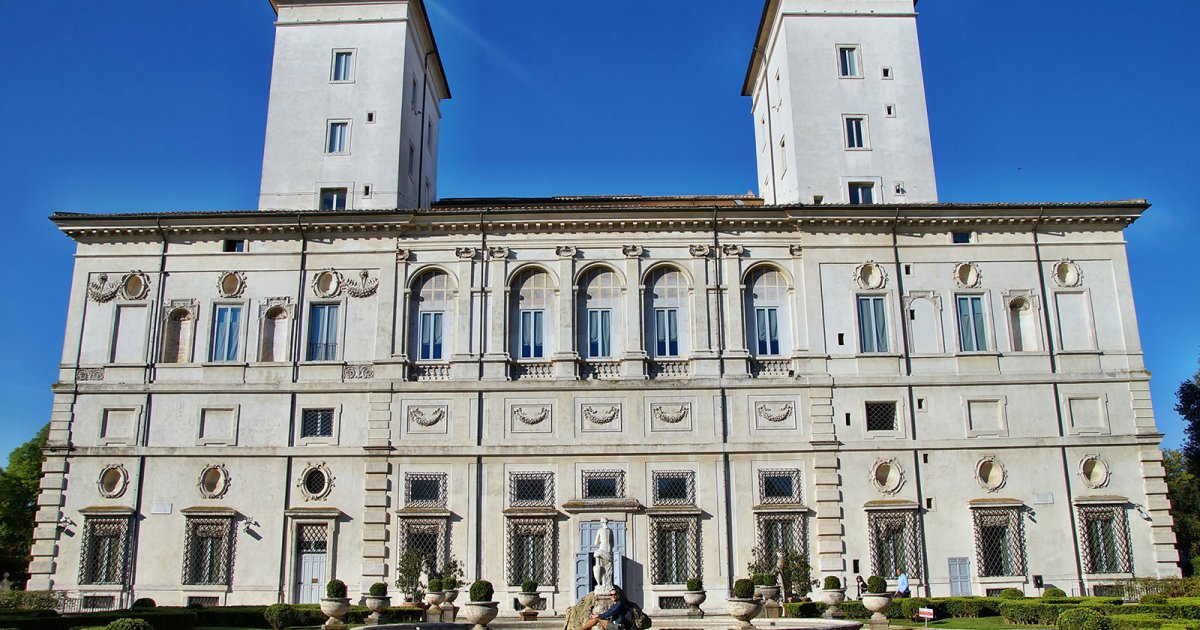 Audio File length: 2.58
Author: STEFANO ZUFFI E DAVIDE TORTORELLA

Language: English / USA
Hi, I'm Gale, your personal guide. Together with MyWoWo, I'd like to welcome you to one of the wonders of the world.
Today I'll accompany you through the Borghese Gallery, which is the most beautiful museum in Rome!
A collection of archaeological, sculptural, and painting masterpieces set in the splendor of a princely residence, immersed in the vegetation of a centuries-old park. What more could you ask for?
Let me tell you a bit about its history.
The museum was created in 1608 when Cardinal Scipione Borghese decided to put together his collection of antiquities, some of which came from the ancient area of St. Peter's Basilica, into the elegant palace he had just had built in the heart of the park. His collection was already quite impressive, and soon thereafter Gian Lorenzo Bernini's collection of paintings and various sculptures was added to it. The works were arranged on two floors: the "museum" was set up on the ground floor with archaeological finds and sculptures, and the painting gallery was displayed upstairs.
The collection was then renewed in the 18th century, but at the beginning of the 19th century a considerable number of its classical sculptures were lost when Prince Camillo Borghese, who had married Paolina Bonaparte, donated most of them to his brother-in-law Napoleon to enrich the classical art section of the Louvre Museum.
Another excellent aspect of this gallery is that it has been created on a "human scale": it is rather small, but manages to convey a complete experience thanks to the perfect harmony between its architecture, decoration, and paintings. In short, it is a perfectly balanced exhibition space where every object, shape, color, and material blends in splendidly with the whole. We will, however, dedicate two special audio files to the two most famous collections in the museum: Bernini's sculptures and Caravaggio's paintings.
Your tour begins in the basement with the ticket office, continues on the ground floor, which is the true Borghese Museum with its beautiful frescoed halls dating back to the end of the 18th century, and where you'll admire an archaeological collection and sculptures by Bernini and Canova. Lastly, you'll go up to the first floor to admire the art gallery, which has an entire wing displaying Caravaggio's canvases.
FUN FACT: it seems that one of the most famous paintings of the Borghese Gallery, The Deposition by Raphael, was originally located in a church in Perugia. One of Pope Paul V's nephews liked it very much, so he got his hands on it in a... somewhat questionable manner. He had it stolen and then gave it to his nephew.