PIAZZA NAVONA, Introduction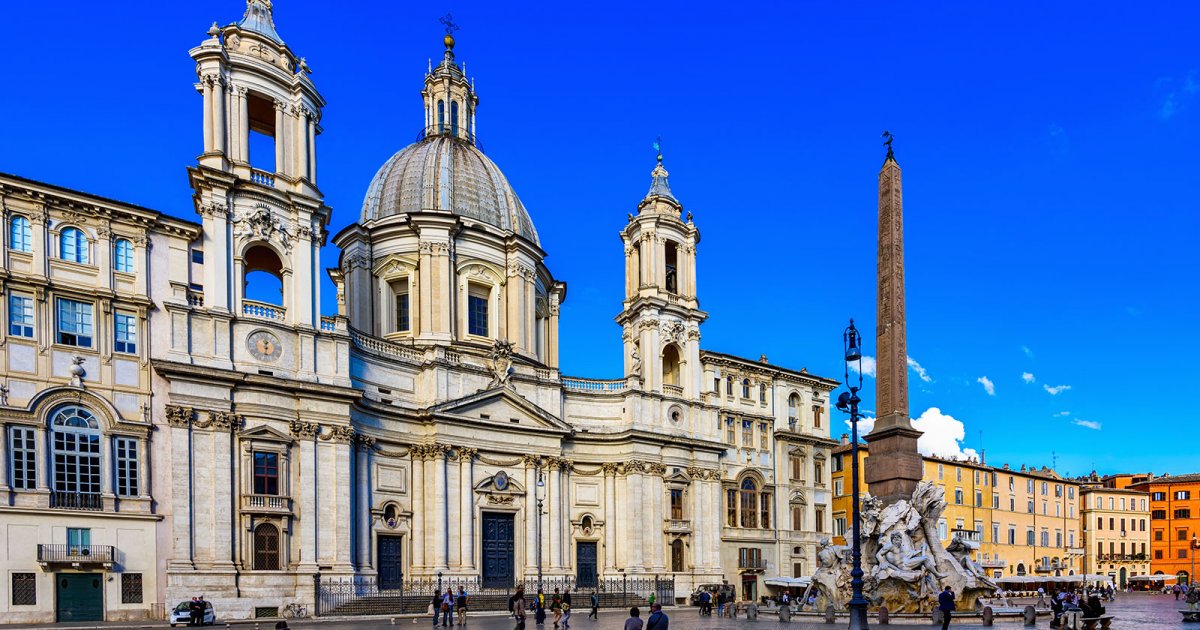 Audio File length: 2.31
Author: STEFANO ZUFFI E DAVIDE TORTORELLA

Language: English / USA
Hi, I'm Gale, your personal guide. Together with MyWoWo, I'd like to welcome you to one of the wonders of the world.
Today I'll accompany you through Piazza Navona, which is one of the most legendary places in Rome!
You are now in what is in many respects the true "heart" of the city, a Baroque square created above the remains of an imperial building: a mixture of magnificence and popular sentiment where the past gets confused with the present.
You should know that Piazza Navona was built two thousand years ago by Emperor Domitian, and that its odd shape is due to the fact that it was used as a stage; in fact, the houses that surround the square were built over the foundations of the ancient bleachers.
Then in the 1600s the square was completely transformed at the behest of the Pamphili family, which completely renewed the urban setting around the grounds where the "agoni", or circus games, formerly took place. The name of the seventeenth-century church that overlooks the square also refers to this function: St. Agnes "in agone".
The church is one of Rome's masterpieces of Baroque architecture: its concave façade is by the great Borromini, Bernini's rival; you can see it enclosed between two bell towers. Enter to discover a rich interior full of sculptures and frescoes arranged around the central dome, which is frescoed by a Genoese painter nicknamed "Baciccio". I'd especially like to point out the smiling lightness of the figures in the frescoes, which almost give the impression of wanting to emerge from their frames and gallop freely onto larger areas!
FUN FACT: you might wonder what the strange name "Navona" comes from: a long time ago the square was a bit concave, and in the summer it turned into a real lake. They would stop up the drains of the three fountains and the water would fill the square. Children and adults would jump in, even though it was forbidden to undress. Aristocratic families would have fun rowing around in carriages shaped like gondolas, or even with sails and rowers. The coachmen took advantage of it to cool off and wash their carriages. The last "flood" was in 1865.