SAINT PETER'S, Introduction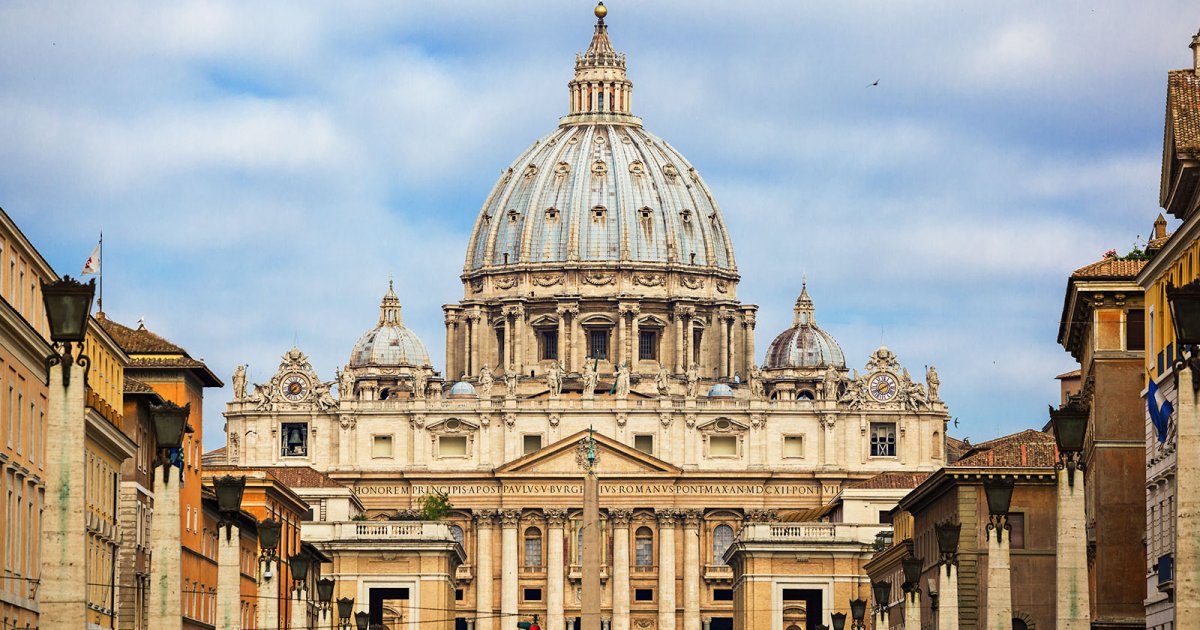 Audio File length: 2.35
Author: STEFANO ZUFFI E DAVIDE TORTORELLA

Language: English / USA
Hi, I'm Ed, your personal guide. Together with MyWoWo, I'd like to welcome you to one of the wonders of the world.
Today I'll accompany you through St. Peter's Basilica.
St. Peter's is the largest Christian church in the world!
The apostolic palaces and the colossal masterpiece of Renaissance and Baroque architecture you are about to visit make up the main part of Vatican City, the tiny independent state that is the heart of the Catholic Church. You are in one of the most precious places in the world, loaded with two millennia of history and an uninterrupted succession of artistic masterpieces.
About two thousand years ago, at the time of Emperor Caligula, this area was a large circus clearing with other outbuildings. Performances and sports competitions were held here, and the area was famous for the granite obelisk that still stands in the center of the square: it comes from Heliopolis in Egypt and is over 25 meters tall. St. Peter was crucified upside down in that exact point in the year 67. As you can imagine, the resting place of the apostle to whom Christ had symbolically entrusted the Church's "keys" soon became a place of worship and prayer.
So when Emperor Constantine granted freedom of worship in the fourth century, a great basilica was founded here, even larger than the Archbasilica of St. John Lateran where the bishop resided. The great basilica was built specifically to worship the saint's relics and tomb. A large porticoed courtyard was built to aid the passage and movement of pilgrims, while the part with the altar formed an area in its own right.
From that point on the basilica remained unchanged for over a millennium, before being completely demolished and reconstructed at the beginning of the 16th century. The Vatican Palaces, which were little more than a fortification for a long time, instead underwent a great deal of enlargements and modifications at the behest of the various pontiffs over the centuries after they had decided to leave the ancient residence in Lateran Palace.
If you let your eyes wander over St. Peter's wonderful square, you'll see that it forms a large ellipse around the obelisk, with two 4-column wide porticoes.
FUN FACT: Emperor Caligula brought the obelisk back from Egypt, and to keep it from being damaged, it was carried on a ship filled with lentils!