VICTORIAN AND ARACOELI, HISTORY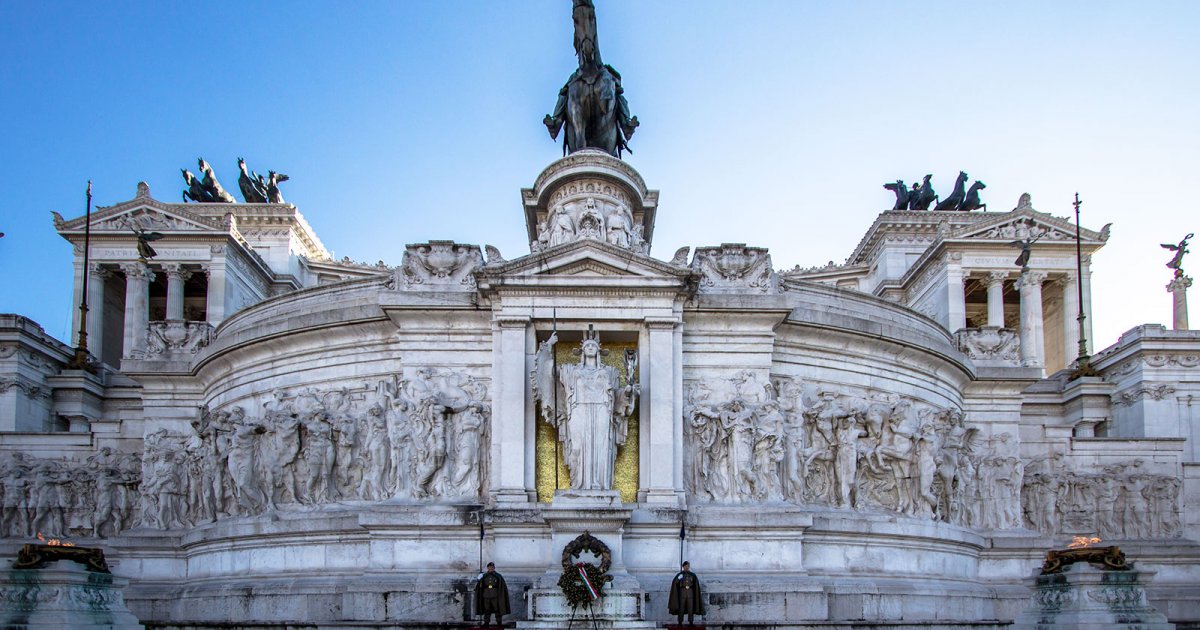 Audio File length: 2.53
Author: STEFANO ZUFFI E DAVIDE TORTORELLA

Language: English / USA
Hi, I'm Ed, your personal guide. Together with MyWoWo, I'd like to welcome you to one of the wonders of the world.
Today I'll accompany you through the Vittoriano, which is the National Monument to Victor Emmanuel II, and one of the most criticized places in Rome!
The colossal monument in front of you dedicated to Victor Emmanuel II of Savoy, the first king of united Italy, particularly stands out in the heart of Rome for its marble from the quarries of Brescia, whose candor is quite different from the gray travertine usually used for the city's monuments. Even today, every once in a while someone proposes to demolish it, but by now it has definitely become part of the capital's panorama.
Even though it was built by Umberto I to commemorate his father Victor Emmanuel, the Vittoriano is not the king's tomb, which is actually in the Pantheon. It is also called the "Altar of the Fatherland", and has a strong symbolic value as the location for solemn national ceremonies. Work on it began in 1885, but its construction and above all its redundant decoration required decades of work.
It leans on Capitol Hill and has its back turned to the Roman Forum.
It extends into a sort of churchyard towards Piazza Venezia, from which several stairs go up to its central part dominated by the sculpture of the goddess Roma. Look at the two sentries: they preside over the brazier where an eternal flame burns at the Tomb of the Unknown Soldier, which was placed here in 1921 in memory of the unidentified fallen men of the First World War. The upper part of the Vittoriano imitates a Greek colonnade temple. At the top, you can see two dull bronze carriages to the sides of the two bodies with towers.
Keep in mind, however, that the Vittoriano was not the only monument to leave a mark in the city's landscape in the last decades of the 1800s. When Rome was chosen as the capital of the kingdom of Italy, its urban layout obviously had to change as a consequence of the need to build new seats for ministries and housing for the tens of thousands of public employees. Only when discussing Roman architecture, in fact, is "Umbertino style" referred to, which comes from the name of the first King of Italy, who was killed in an attack in the year 1900.
FUN FACT: building the Vittoriano was quite an adventure. They planned to set its foundations in tuff, but there was only gravel, sand, pumice, and even water. So they had to consolidate and reconstruct part of the hill. And then at that point, surprise! 14 meters below ground level, they found the fossil of a prehistoric elephant!