VILLA FARNESINA, Presentation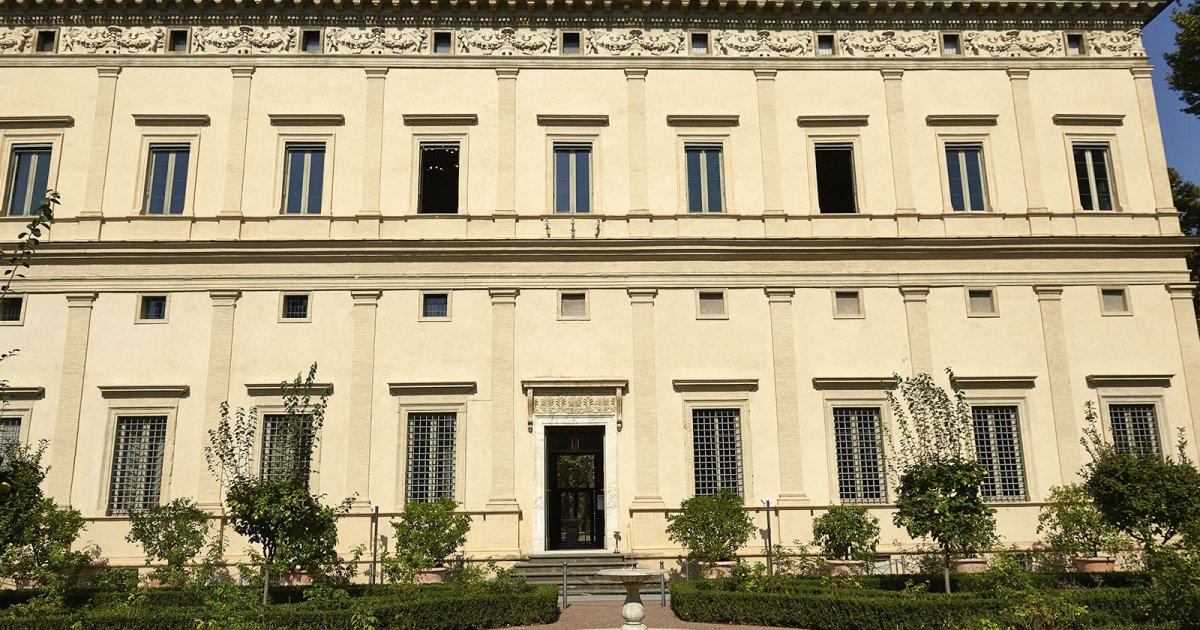 Audio File length: 2.51
Author: STEFANO ZUFFI E DAVIDE TORTORELLA

Language: English / USA
Hi, I'm Alyson, your personal guide. Together with MyWoWo, I'd like to welcome you to one of the wonders of the world.
Today I'll accompany you through Villa Farnesina, which is one of the most fairy-tale like places in Rome!
The elegant villa that you're about to see once belonged to Agostino Chigi, a wealthy and educated banker of a family from Siena whose name is connected to the present building of the Council of Ministers. This villa is called "La Farnesina" because it was bought by the Farnese family towards the end of the 16th century.
Its architect, Baldassarre Peruzzi, was also from Siena. If you look at the façade, one side looks like any building in the city would, with two floors divided by regular frames; instead, the rear façade facing the garden has a much more "countryside" feeling, with two side wings and a deep loggia with five arcades. But long ago the back was the main entrance, with its splendid mythological frescoes based off of Raphael's cartoons.
You can see the ancient fable of Cupid and Psyche along the ceiling, while the center of the vault depicts the Feast of the Gods. Raphael transformed this spot into a fake pergola opening up towards the sky, and created a marvelous effect of continuity between the architecture, decoration, and nature.
The interior halls of Villa Farnesina are an example of the finest decorations of the early 1500s. You'll be seduced by the grandiose illusionist game of painted pairs of columns in the Perspectives Hall.
Don't miss the bedroom where Sodoma, originally from Piedmont, frescoed the Wedding of Alexander the Great and Roxana with exquisite grace and decorative taste. But the most important hall still awaits: the bright hall called The Triumph of Galatea, which is a masterpiece by Raphael. The protagonist of the scene, who's overflowing with vitality and clearly inspired by ancient art, is the nymph crossing the sea on a bizarre boat: a large shell with paddles that's pulled by two dolphins.
FUN FACT: the parties Agostino Chigi threw at his villa were famous for being luxurious: he would invite guests to throw his precious dishes into the Tiber, which were actually all saved thanks to special nets hidden under the top of the water!
And with this we have finished our tour of Villa Farnesina. MyWoWo thanks you for staying with us, and will see you at the next Wonder of the World!