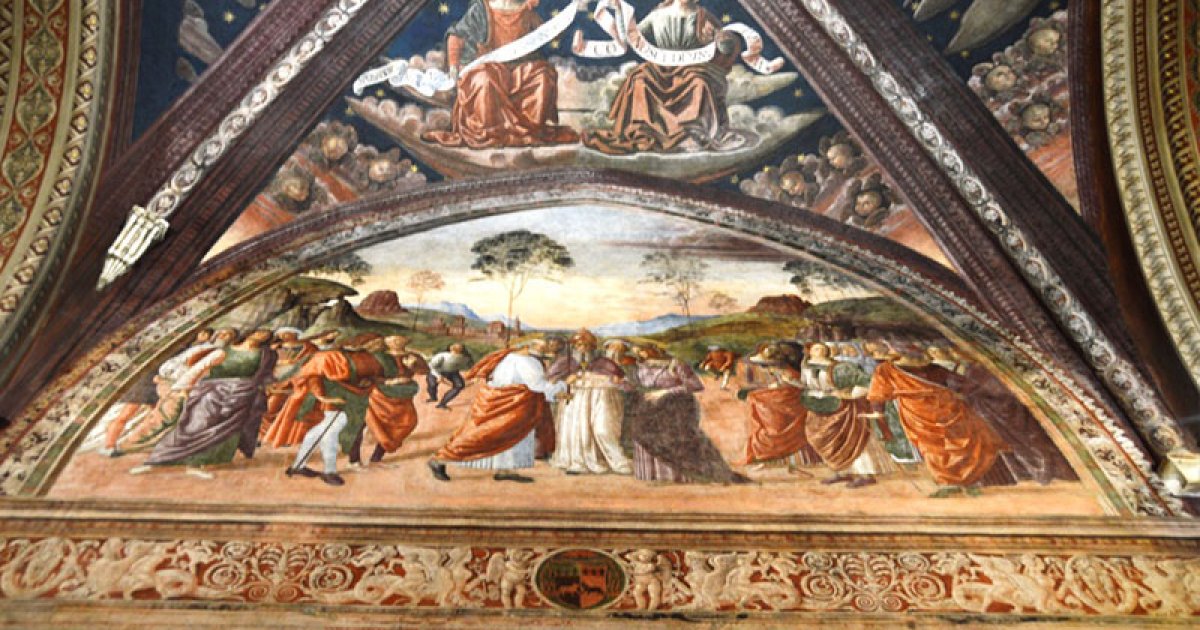 Audio File length: 1.34

Language: English / USA
The Cathedral of Tarquinia, built in 1260, is a church of medieval origin dedicated to Santa Margherita and San Martino.
In 1435 it was elevated to the rank of cathedral by Pope Eugene IV, who chose it as the archbishopric of Corneto. Bartolomeo Vitelleschi, nephew of the powerful cardinal Giovanni, was a bishop of the church.
The Cathedral's current appearance is the result of reconstructions and restoration work. In 1643, it was destroyed by fire, and had to be rebuilt. The interior you can admire today is the result of restoration work carried out in 1879, while the work on the facade is more recent, dating to 1932.
The main attraction of the church is undoubtedly the early-sixteenth-century frescoes painted in the chancel by Antonio del Massaro, known as "il Pastura", an artist with a style very close to that of Pietro Perugino. You can admire Stories of the Virgin, in the lunettes of the side walls, Sibyls and Prophets in three of the parts of the vault, and Christ crowning the Virgin on the fourth.
In the niche at the entrance on the left is a fine marble baptismal font, with gilding dating to the early 16th century, and on the high altar is an early-fifteenth-century wooden crucifix.
In the chapel in the right apse are paintings by Giacinto Brandi depicting The Death of Saint Joseph and The Death of the Virgin.