PALAZZETTO DI SANTO SPIRITO, Presentation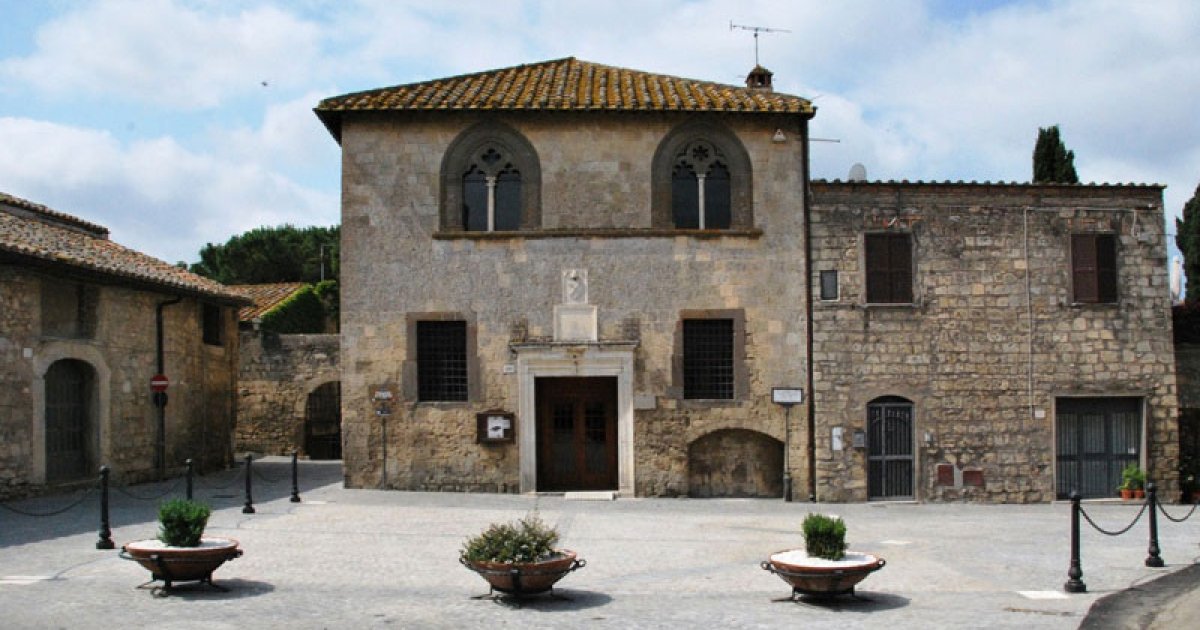 Audio File length: 1.15

Language: English / USA
Palazzetto di Santo Spirito, which today houses the municipal historical archives, was originally the first hospital in Tarquinia, when it was still called Corneto. As you can see from the stone above the marble portal, the building dates to 1447, when it was erected on the orders of the prior of the Order of the Holy Spirit, Pietro Matteo.
Like Palazzo Vitelleschi, home to the National Archeological Museum of Tarquinia, the building features a mix of Late Gothic and Renaissance elements.
Behind the edifice is the granary, dating to 1735, a building with one floor, with loading ramps, in which the hospitaller Order stored the harvests from the large local estates.
All around the building are others adorned with the coat of arms of the Order of the Holy Spirit, featuring a Greek cross. These were once storehouses, granaries and stables for working animals.
The late-sixteenth century building you can see on the other side of the square the hospital looks onto, with a loggia and an adjoining medieval tower, was once home to the monks of the order.
Next to the building is the small single-nave Santo Spirito church, a late Renaissance construction dated 1611.