VIA SAN GIACOMO AND CHURCH OF SAN MARTINO, Presentation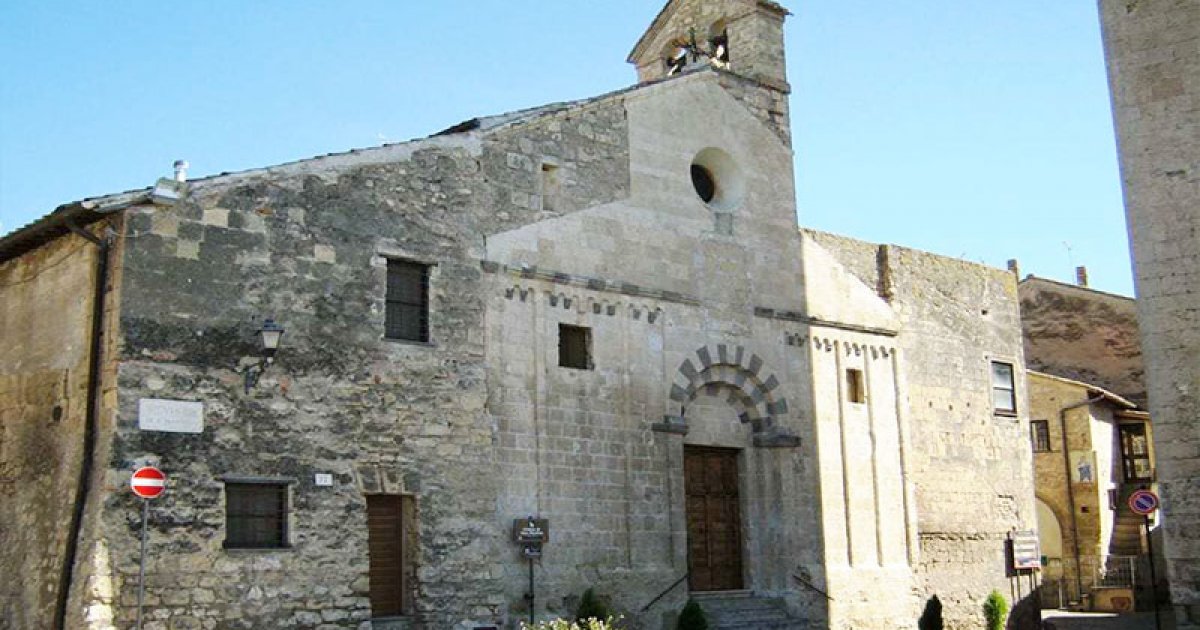 Audio File length: 2.43

Language: English / USA
At the highest point of the town, you'll find three little churches in a row on the one street: Via San Giacomo.
I suggest you start your visit from the Church of San Giacomo, at the end of the crag that looks down over the valley of the Marta river. From this point you can catch a glimpse of Monte Argentario and the islands of the Tuscan archipelago.
This 12th-century building has a Latin cross ground plan, with three apses, and a low cupola inspired by Arab architecture, because of the relations Corneto entertained with Norman Sicily. The ceiling inside features cross vaults, in line with the local Lombard-style tradition.
Now press pause and press play again when you reach the Salvatore Church.
This single-nave church also dates to the 12th century. It is a clear example of local architecture, similar to the Church of San Martino, which I'll be telling you about soon, with the usual hanging arches and single-light windows, decorated all over with intricate weave patterns. Frescoed on the single apse is a Blessing Christ from the second half of the 15th century.
Now press pause and press play again when you reach the Annunziata Church.
The last – but no less significant – of the three churches, on the other side of the road from San Giacomo, is the 13th-century Annunziata Church. This single-nave edifice has three apses, a Latin cross ground plan and a cross-vault ceiling. The facade is topped with a slender wheel window, while the single two-color portal testifies to the relations the town entertained with the Arab-Norman world.
Now press pause and press play again when you reach the Church of San Martino
The Church of San Martino is located in the square of the same name, also looking onto which are a number of medieval buildings and two elegant noble towers.
The church, dating to the 12th century is dedicated to Saint Martin of Tours. The central part of the facade is decorated with slender half columns and embellished with a cornice featuring the same two-color arches as on the portal.
The interior is divided into three naves by circular pillars. The church's current appearance dates to the 18th century, when a fourth large arch was added within the third large arch in front of the chancel. On the left wall, you can admire two fourteenth-century frescoes depicting Saint Christopher with the Baby Jesus and The Virgin Mary on the Throne between Saint Peter and Saint Paul.