BUONCONSIGLIO CASTLE, Eagle Tower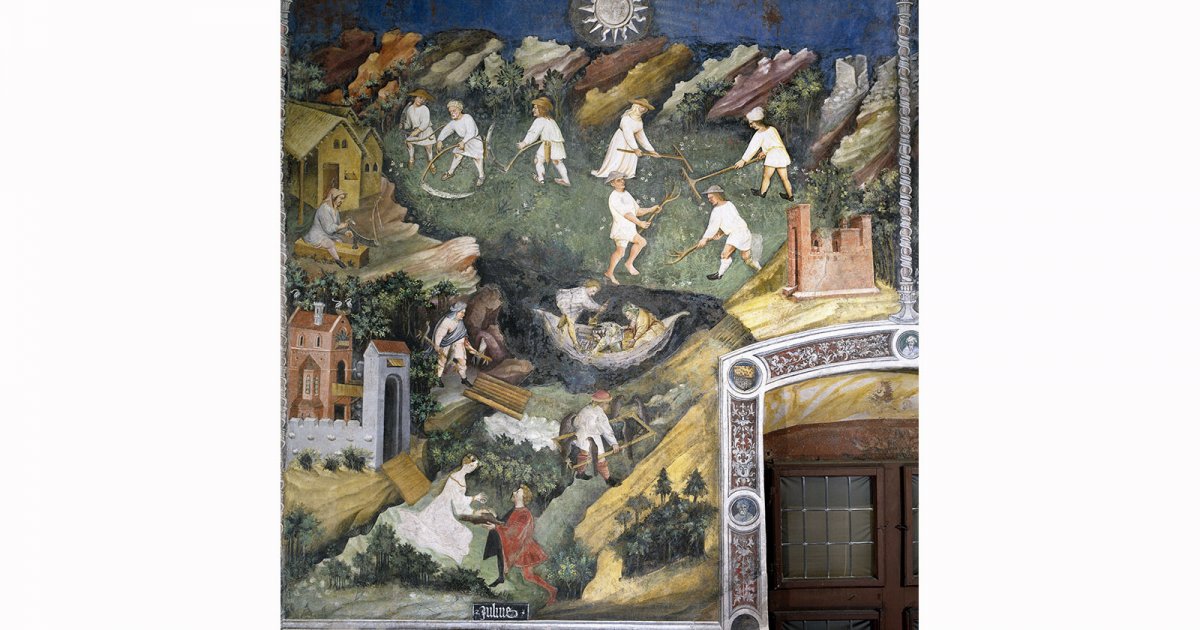 Audio File length: 2.36

Language: English / USA
The architectural structure of the Torre Aquila, or Eagle Tower, as it stands today dates back to the 14th century, and is the result of a remodeling operation carried out on an earlier tower by the prince-bishop George of Liechtenstein.
However, the outstanding feature of this tower is not its architecture, but the Cycle of the Months, the superb frescoes you can see in the main hall of the tower, on the second floor.
The work of a foreign artist, widely believed to be Master Wenceslas of Bohemia, the Cycle of the Months dates to the late 14th century, or perhaps the early 15th century. This is without a doubt one of the very finest painting works of the Late Gothic period, given both the exquisite detail of each individual scene and the superbly engaging sense of continuity that is evident as your eye shifts from one scene to another. Each month of the year is framed by slender, painted columns that create the illusion of a loggia, through which we can admire the miracle of the changing seasons.
Starting from the portrayal of January, the observer is invited to follow the rhythm of nature, and consequently of human activity. The snowy landscapes of winter, on which a snowball fight spontaneously springs to life, gradually give way to the re-emergence of vegetation in spring, followed by the busy farming activity of the summer. Last of all comes fall, which then ushers in winter, and the cycle starts afresh.
Featured in the frescoes are both the noble classes and their carefree activities, primarily hunting, and the peasants, who have no choice but to follow the rhythm of nature. The enormous amount of detail, a characteristic of the period that was much appreciated by the sophisticated noble classes of courts worldwide, makes this cycle of frescoes an extraordinary window onto everyday life in Europe at the end of the 14th century.
An interesting fact: you might have noticed there are 11 scenes and not 12. If you're wondering whether this might have been an oversight by the artist, unfortunately the answer is no: the month of March was destroyed during a fire, so today we are unable to see the month in which both the peasant folk and their masters would certainly be busy celebrating the end of the rigors of winter.
Our visit to Buonconsiglio Castle ends here. MyWoWo would like to thank you - see you again at another Wonder of the World!