BUONCONSIGLIO CASTLE, Introduction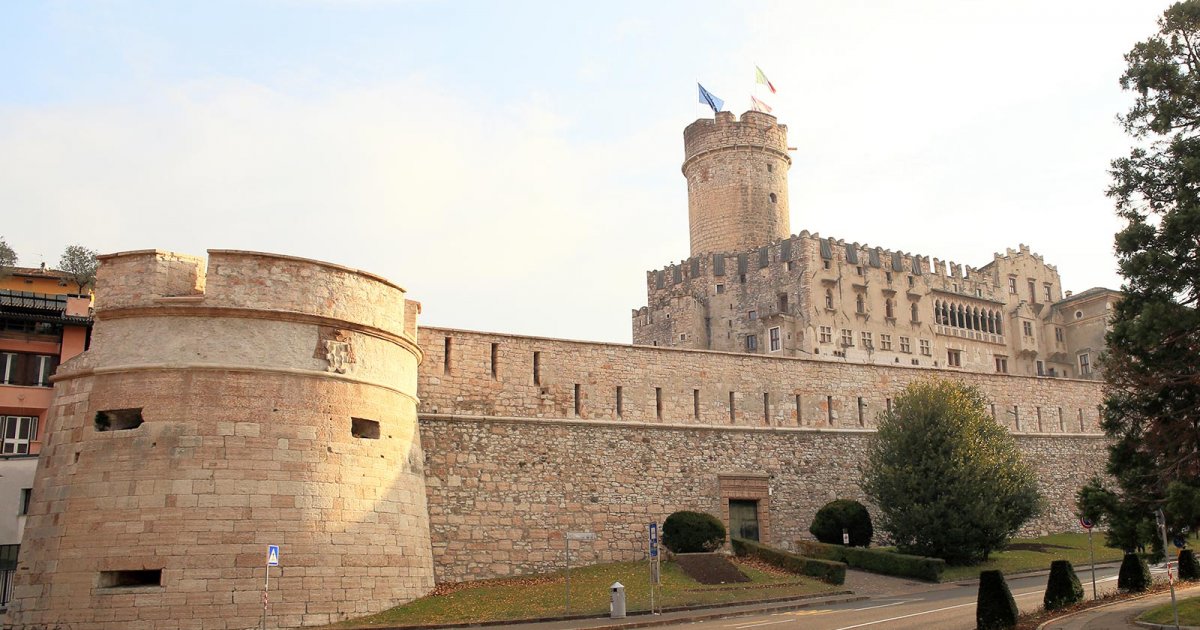 Audio File length: 2.47

Language: English / USA
Hi, my name's Scott, and I'm your personal guide. Along with MyWoWo, I'd like to welcome you to one of the Wonders of the World: Buonconsiglio Castle.
The magnificent Buonconsiglio Castle is the most important and best-known monument complex in the Trentino area. At first sight, you'll be struck by the sheer size of the complex, made up of numerous buildings, dating to various periods, surrounded by massive walls. As a result of construction being carried out over centuries, there is the extraordinary variety of architectural styles. A visit to the fortress offers a thrilling journey amid powerful medieval towers, refined Venetian loggias, Renaissance frescoes and distinctly theatrical Baroque decorations.
The position, slightly above the level of the city, is a clear indication of the purpose for which the castle was originally built: to protect the population. Where the castle now stands was once the site of the ancient Roman Castrum, built for defensive purposes.
Although built within the city walls, the Castle has its own set of perimeter walls, strengthened by a number of semi-circular bastions.
If you look up beyond the walls, it's easy to imagine what the original core of the construction was: the Torre d'Augusto, a high, cylindrical tower looking over "Castelvecchio", meaning "old castle". This thirteenth-century castle, rebuilt in 1440, was home, from 1259, to the prince-bishops that governed the city for over five centuries.
Later, in the 16th century, Cardinal Bernardo Clesio ordered the building of the Magno Palazzo, a new residence for the bishops, while the Baroque age saw the building of the Giunta Albertiana, which linked the medieval structure and the Magno Palazzo.
When the prince-bishopric came to an end at the beginning of the 19th century, the castle was turned into barracks. It now belongs to the Autonomous Province of Trento, and during the 20th century underwent a series of restorations that brought the monument back to its original splendor. In 1924, Buonconsiglio Castle was turned into a museum.
An interesting fact: if you're wondering about the name "Buonconsiglio", which means "wise counsel", let me explain. By assonance with the Latin expression "Castrum malli seu consilii", meaning "castle where public gatherings were held", the area the castle is built on used to be known as "Malconsey". Since this name sounded rather too much like the Italian for "poor counsel", it was changed in the 14th century to "Buonconsiglio", decidedly more suitable for a building designed to protect the city.