BUONCONSIGLIO CASTLE, Magno Palazzo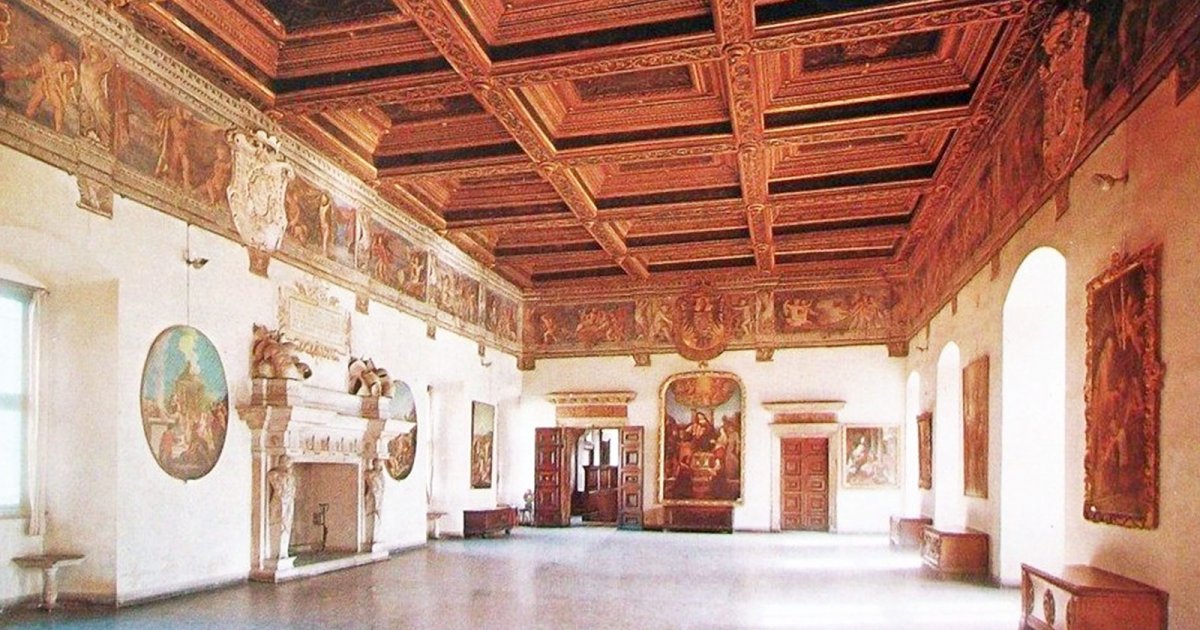 Audio File length: 2.36

Language: English / USA
Of the four large constructions that make up Buonconsiglio Castle - Castelvecchio, Torre dell'Aquila (Eagle Tower), the seventeenth-century Giunta Albertina and the Magno Palazzo – the most magnificent is undoubtedly the last. Built in a short time starting from 1528, the Magno Palazzo is the result of the urban modernization project ordered by Bernardo Clesio during the years in which he governed the principality.
It is to Clesio that Trento owes the introduction of the new Renaissance style, which has left traces of extraordinary beauty here in the rooms of the Magno Palazzo. Clesio was well aware of the value – political as well as cultural – of these rooms, since they were the residence of the prince-bishops, so he sought to engage elite artists who would be able to transform an old defensive structure into a luxurious aristocratic mansion.
To achieve this, the bishop realized he would have to take a different approach than his predecessors, who had limited their efforts to extending and modernizing Castelvecchio, and decided to embark on the construction of a new building, adjacent to the original medieval structure.
Anyone entering the reception rooms of the Magno Palazzo would immediately notice the fundamental role played by the decorations and the cycles of frescoes in the project of cultural renewal sponsored by Clesio, starting from the room that marked the official entrance to the palace, located in front of the chapel.
In the center of the ceiling is the coat of arms of Cardinal Clesio, while in the lunettes, the Greek deities, frescoed by Dosso Dossi and his brother Battista, welcome us into what we might consider a new Olympus.
Now press pause, and press play again when you reach the room known as Stua della Famea.
The name of this room, Stua della Famea, is a reference to the "famea", or family of the prince bishop, i.e. his court.
Like the rest of the rooms in the Magno Palazzo, the Stua della Famea features frescoes depicting scenes from antiquity. Here you can note references to the famous fables of Phaedrus and Aesop, depicted in the splendid paintings on the lunettes.
An interesting fact: it was here in this castle that the renowned Italian patriot Cesare Battisti was tried and sentenced to death by the Austrians during the First World War.