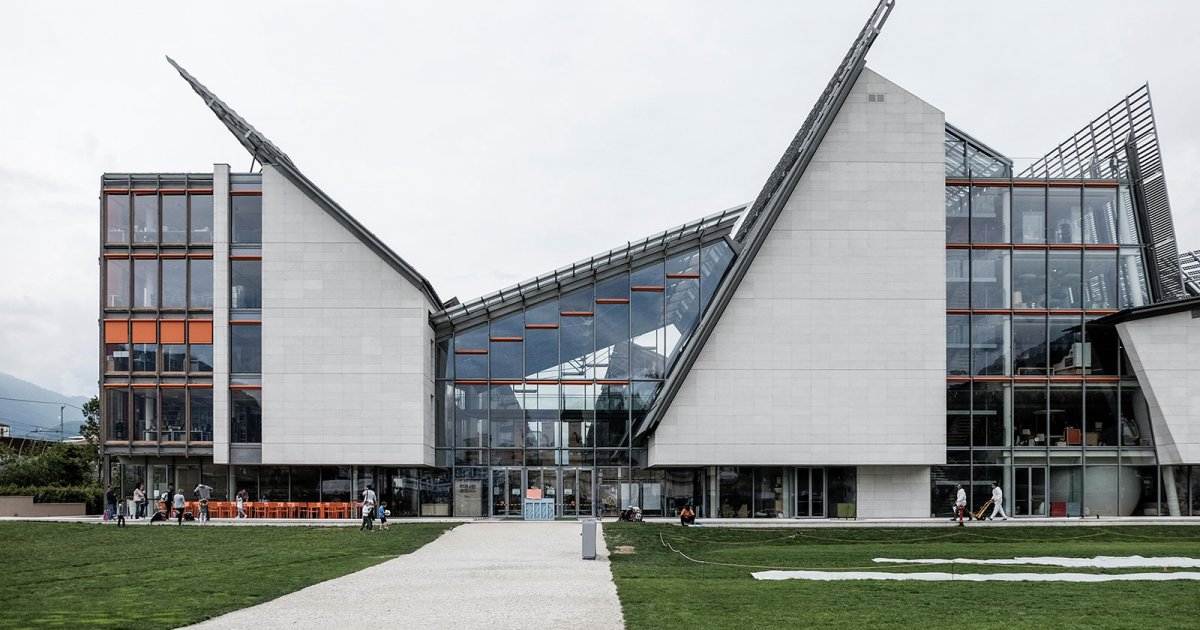 Audio File length: 2.31

Language: English / USA
Hi, my name's Jill, and I'm your personal guide. Along with MyWoWo, I'd like to welcome you to one of the Wonders of the World: the MUSE in Trento.
The name MUSE derives from the Italian acronym for Science Museum, but it's much more than that. This 19,000-square-meter attraction, the present-day version of what was once called the Trento Museum of Natural Sciences, aspires to be a place for visitors to reflect on the complex relationship between Humans and Nature.
The amazing exhibitions engage the spectator in an interactive experience, structured around issues of vital importance for the planet, such as safeguarding biodiversity or the tough challenges posed by sustainable development.
The main feature of the MUSE is the perfect integration between the architecture of the installations, new technologies and the remarkable collections of objects, mainly from the Trentino area. Visitors can admire fossils, minerals, dinosaur footprints and stones painted by prehistorical man. The museum's extraordinary collections, built up over more than a century of research, are complemented by multimedia displays and interactive installations that offer visitors the opportunity to experience the natural world on a thrilling journey through space and time, stretching back an incredibly long way and reproducing scenarios ranging from glaciers of the alpine peaks to the hot, humid climate of the rain forests of the Udzungwa Mountains in Tanzania, a fascinating reproduction of which you can see in the tropical greenhouse.
The innovative, engaging installations that make up this exciting, futuristic museum are just one of the reasons that explain the incredible success of the MUSE, one of the most popular museums in Italy and indeed worldwide. Just 21 months after its official opening on July 27, 2013, it had already chalked up over a million visitors, drawn here also to admire the magnificent building itself, designed by the celebrated Italian architect Renzo Piano.
An interesting fact: did you know that there was once a tire factory where the MUSE now stands? One of the museum's numerous merits is that it has given a new lease on life to an abandoned industrial area, bringing fresh luster to an entire Trento neighborhood.