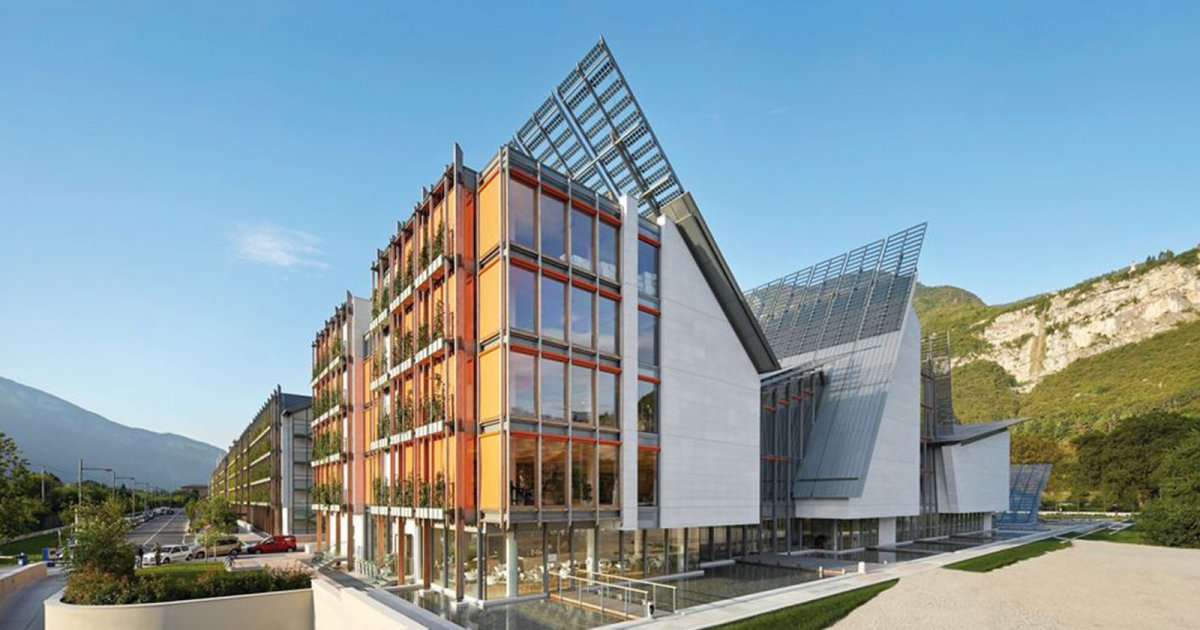 Audio File length: 2.31

Language: English / USA
As you will no doubt have noticed, the MUSE is located in an area away from the Buonconsiglio Castle and other historical monuments. Although there used to be a Michelin factory here, this was never an exclusively industrial area, and just a few meters from the museum you'll find an important Renaissance building, Palazzo delle Albere, a countryside villa that belonged to a well-known local family.
When he designed the new Science Museum, the architect Renzo Piano conceived the MUSE as the central feature of a wider urban and landscape redevelopment plan taking in the whole of the surrounding area, which was turned into a new residential neighborhood named "Le Albere".
The neighborhood comprises residential buildings, commercial establishments, a hotel, a convention center and a public park. Although the MUSE is the most important building in the area, it is not a cumbersome presence, and thanks to its moderate height and the slanted lines of its volumes, it blends closely and smoothly with both the historical buildings and the natural environment around it.
From the outside, the MUSE looks like a dynamic structure, alternating between fullness and voids, with spaces and volumes rising from the water that also reflects the spectacular peaks and valleys of the alpine ecosystem.
This work by the architect Renzo Piano, who also designed the Centre Pompidou in Paris, displays a sense of profound admiration and respect for nature, not only in terms of the architecture, but also with regard to the construction techniques and systems. The complex was designed to meet two essential requirements for modern man: environmental sustainability and energy saving. Photovoltaic panels and heat exchange probes provide energy to the neighborhood's only power station, while a sophisticated, automated brise-soleil system reduces sun radiation during the summer and allows more sunshine to enter the building in winter.
An interesting fact: if you'd like an example of how eco-friendly the architecture of the MUSE is, take a look at the parquet flooring in the exhibition rooms: bamboo has been used instead of the more common types of wood. The reason is simple: the most commonly used tree for parquet, larch, take about 40 years to reach the dimensions necessary to make the boards. Bamboo takes 10 times less time, reaching the required size in just four years!