MUSEUM OF AERONAUTICS, PRESENTATION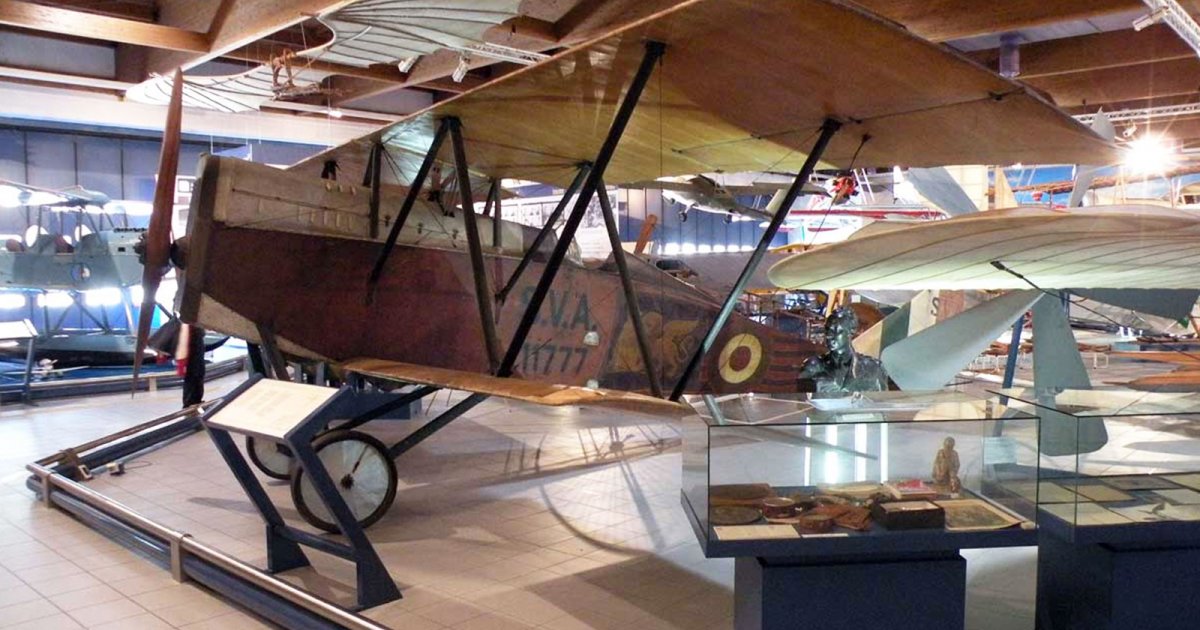 Audio File length: 2.40

Language: English / USA
Hi, my name's Rick, and I'm your personal guide. Along with MyWoWo, I'd like to welcome you to one of the Wonders of the World: the Gianni Caproni Aeronautical Museum.
The Gianni Caproni Aeronautical Museum in Trento is one of the finest museums of its kind in existence, not least of all thanks to its lengthy history. It was founded in the 1920s, when the aviation pioneer and aircraft manufacturer Gianni Caproni, better known as Gino, decided to save some of the most important aircraft in his workshop from being dismantled and conserve them in the facility, thus establishing the first corporate museum in Italy and the oldest aviation museum in the world.
Thanks to Caproni's success as an industrialist, in the years between the two world wars, during which the Caproni Group became one of the world's leading aircraft builders, the museum's collections gained a number of new models, together with documents, books, pictures and memorabilia illustrating the history of aviation pioneers. Caproni was assisted in this endeavor by his wife Thymine, a sophisticated, cultured woman with a passion for art she shared with her husband: inside the museum, you can admire numerous works, most of them in the Futurist style, that belonged to the couple's art collection.
Among the aircraft on display in the Museum, housed since 1992 at Trento Airport, make sure you don't miss the futuristic Caproni Ca.6, designed by Caproni in 1911, the oldest of the models on show; or the Caproni Ca. 100, known as Caproncino, a biplane, i.e. an aircraft with two pairs of wings that was very popular in Italy in the 1930s, and the Savoia-Marchetti S. 79, a torpedo bomber used by Italian troops during the Second World War.
Particularly noteworthy is the original silk covering of the Ansaldo A.1 Balilla, from the collection of Natale Palli, the pilot that in 1938 accompanied the famous Italian poet Gabriele D'Annunzio on his flight over Vienna. At the entrance to the museum, you can admire a Lockheed F-104G Starfighter, a US fighter plane used by the Air Force during the post-war period.
Let me leave you with an interesting fact: do you know why one of the planes in the Museum is displayed upside down? Because the Breda Ba. 19 was a famous acrobatic aircraft from the 1930s which set the world record in 1933 for an upside-down flight.