PALAZZO DELLE ALBERE, EXTERIOR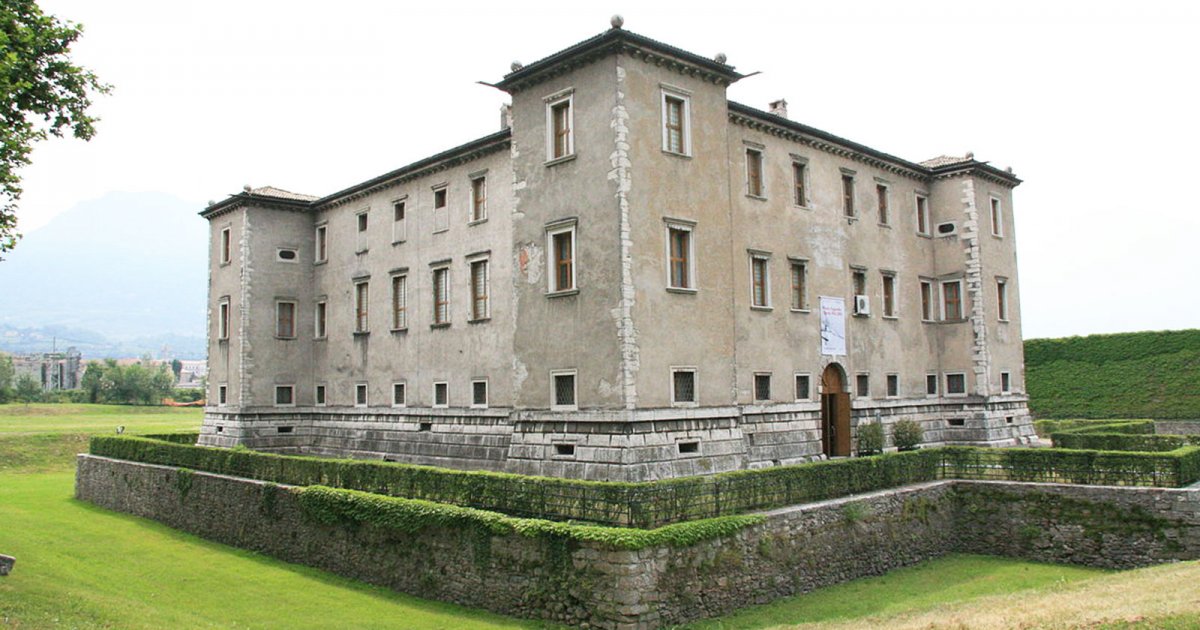 Audio File length: 2.41

Language: English / USA
Hi, my name's Marcy, and I'm your personal guide. Along with MyWoWo, I'd like to welcome you to one of the Wonders of the World: Palazzo delle Albere.
Palazzo delle Albere takes its name from the fact that a long avenue lined with trees (alberi in Italian) used to lead from the city center to this noble dwelling, built for the Madruzzo family. At the start of this avenue there was an arch called "arco dei tre portoni". The main entrance to the edifice was originally at the end of the avenue, where you can now see a park, smaller than it was once because part of it has been occupied by the Trento monumental cemetery.
The lack of documentation means we cannot be certain when building work began, but we do know that the project was ordered by Gaudenzio Madruzzo, and that the building was then completed by his son Cristoforo, prince-bishop of Trento during the key years of the Council of Trent, between 1539 and 1550. We know it was completed before 1551, because in that year a banquet was held there in honor of Philip II of Spain, the son of the Emperor Charles V, and was attended by Emmanuel Philibert of Savoy and other nobles who had come to the city for the famous Council. It is believed that the building may have been designed by the military architect from Milan, Francesco da Gandino.
The edifice has a solid, austere structure. It is square in shape, with towers at the four corners, and on the main façade, you can see an arched Venetian window with a pointed arch, with openings on both sides topped by an architrave. In this case, it is actually two Venetian windows on top of one another, surrounded by large windows. The mansion is surrounded by a moat, and in the center of the roof there was originally a small quadrangular tower, visible on a number of drawings from the period, which was later destroyed: Palazzo delle Albere was sacked and plundered on several occasions.
An interesting fact: in the years following its completion, Palazzo delle Albere experienced a period of splendor, during which it welcomed numerous important visitors, including some of international standing. The elegant interiors often hosted banquets in honor of princes and ambassadors from Europe. From 1927 to 1933, in contrast, it was used as accommodation for workers from the nearby Michelin factory.