ARCHAEOLOGICAL MUSEUM, Local Antiquity Interior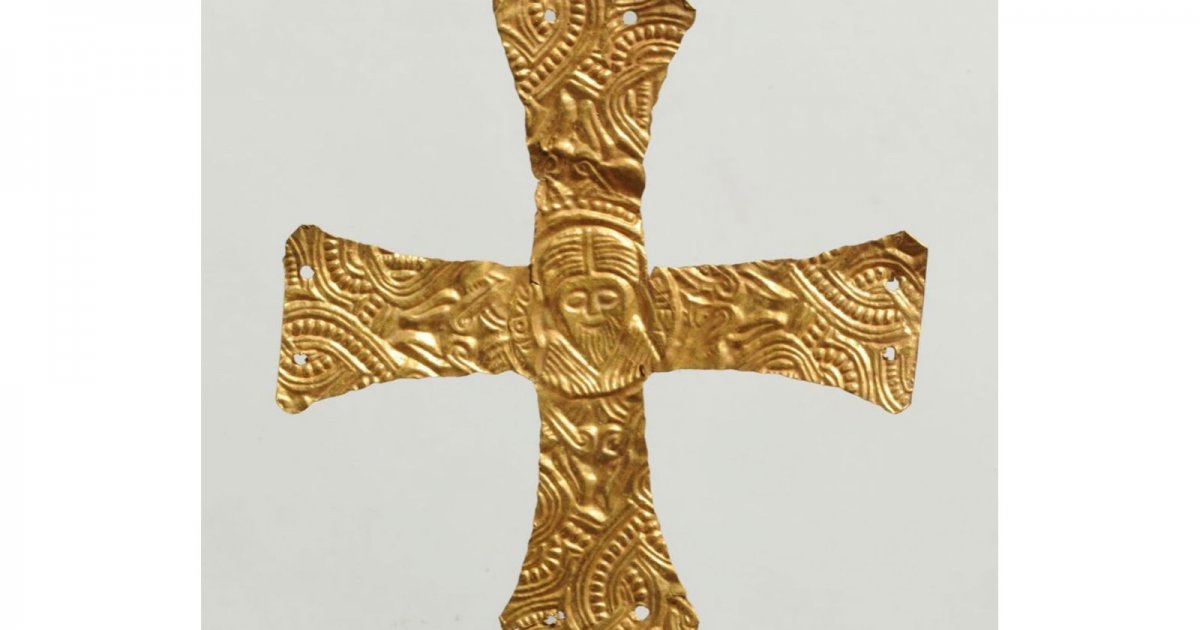 Audio File length: 2.36
Author: STEFANO ZUFFI E DAVIDE TORTORELLA

Language: English / USA
But the section of the Museum of Antiquity that will most intrigue you is the one dedicated to the artifacts found in Piedmont: you'll find them in the partially underground wing, which also makes you feel like you're on a real path to discovering hidden finds in the subsoil.
Your journey begins with the prehistoric section, which mostly consists of pieces from Roman times, including those of the ancient Roman in Turin, Augusta Taurinorum. The collection is organized in chronological order and takes you from prehistoric times up to the modern era. Perhaps the most interesting part is the one about the High Middle Ages, with precious Lombard necklaces such as the Cross of Agilulf.
For the Lombards, Piedmont was of strategic importance because it was the border region with the Kingdom of the Franks; in fact, Charlemagne entered Italy and defeated the Lombards through Piedmont. You'll also see many everyday objects made of various materials, which will take you back to the everyday life of centuries or millennia ago.
But the heart of this section that you won't forget is the so-called Treasure of Marengo. While they were plowing a field near Marengo in southern Piedmont, farmers found a wooden box that contained a mass of silver objects, with a total weight of 28 kg. The pieces were separated from each other and cleaned up. While an antique dealer was organizing its sale abroad, the Italian State managed to stop the sale and have the treasure sent to Turin. The objects have been dated back to between the second and third century after Christ, and were produced locally or in southern Gaul. They are mostly partially gilt silver foils and plates that once decorated furniture and other furnishings.
The most valuable object of the entire collection that you absolutely can't miss is the bust of Lucius Verus, who was Emperor along with Marcus Aurelius between 161 and 169 AD.
FUN FACT: the objects that make up the Treasure of Marengo had been bent, wrinkled, and compressed in order to be crammed into that single box; evidently, at the time of the barbaric invasions they needed to be able to be carried away quickly, or hid underground. The delicate restoration to give each object back its correct three-dimensional shape took years of work.