ACCADEMIA GALLERY, Accademia Bridge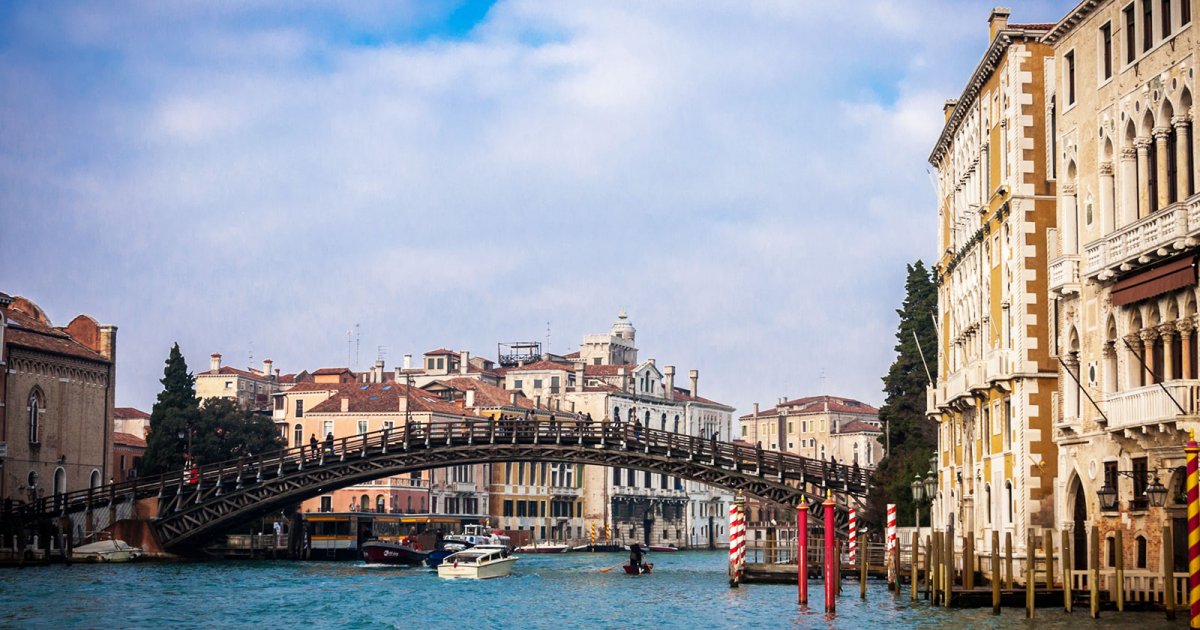 Audio File length: 2.14
Author: STEFANO ZUFFI E DAVIDE TORTORELLA

Language: English / USA
Hi, I'm Alyson, your personal guide. Together with MyWoWo, I'd like to welcome you to one of the wonders of the world.
Today I'll accompany you through the Accademia Gallery, which is one of the collections of the world's most beautiful works of art.
Your journey to discover Venetian art begins with the Accademia Bridge and continues to the city's most important art gallery. It is an extraordinarily valuable museum that is also very fragile and only allows a limited number of visitors: in peak tourism periods you may wind up waiting quite some time before being allowed to enter a room, but I assure you that it's worth it!
For many centuries, the only bridge that remained standing over the Grand Canal was the Rialto Bridge: the other two only came after the mid-nineteenth century, were immediately indispensable and frequently used, and were both designed by a British railway engineer. I'm talking about the Scalzi Bridge near the train station and the Accademia Bridge, which initially charged a toll to cross. The Accademia Bridge was made of iron at first, but was later replaced by an impressive wooden structure that was first presented as "provisional" and instead ultimately remained, although it was reinforced.
The Accademia Bridge is very wide and lets you go directly from the San Marco 'sestiere', or district, to the Dorsoduro district, and vice versa. It's used by millions of tourists, literally, who are always enchanted by the sight of the Grand Canal's final stretch when it curves around the distinctive dome of the Church of Santa Maria della Salute. Beware, though: in winter it's considered one of the windiest spots in Venice.
FUN FACT: don't do the same thing as so many Venetians and tourists: don't fix a padlock to the bridge! There was a time when these "padlocks of love" had numbered 20,000, and the city had to work hard to remove them because they compromised the bridge's safety.