ACCADEMIA GALLERY, The Miracle Of St. Mark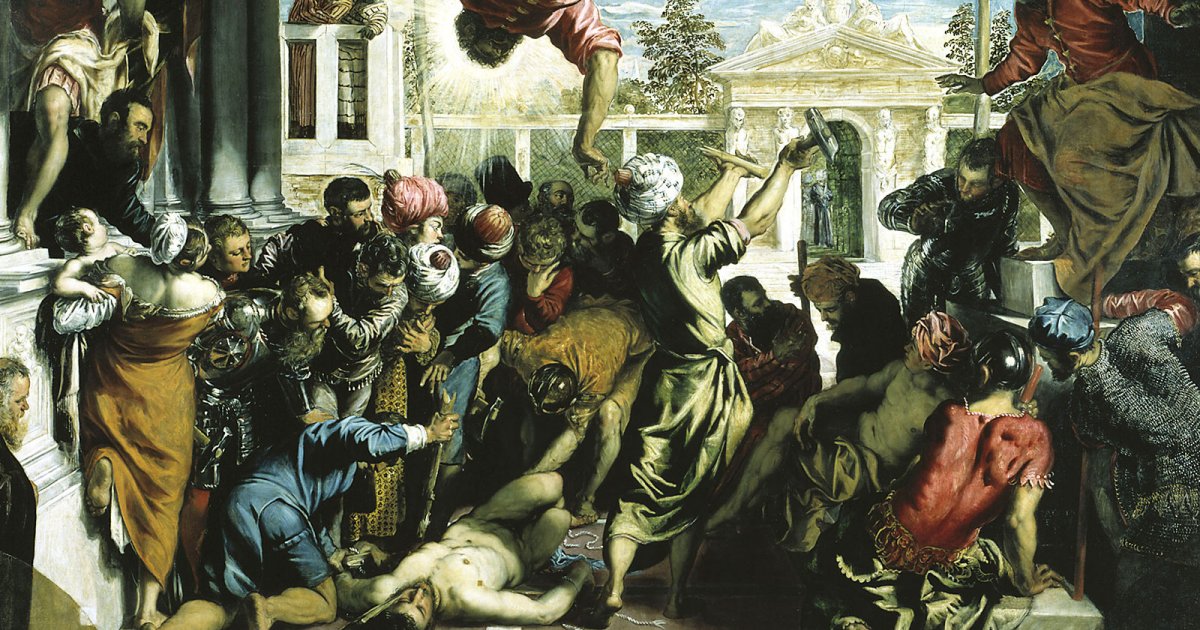 Audio File length: 1.54
Author: STEFANO ZUFFI E DAVIDE TORTORELLA

Language: English / USA
In the same room where you just admired Titian's last masterpiece, you're now standing before Jacopo Tintoretto's first great success, with which he began his ascent to the top of the Venetian school.
Early in his career, young Tintoretto's road to success was blocked by the fame of Titian. When Titian was in Germany at the court of Emperor Charles V in 1548, Tintoretto presented this Miracle of St. Mark to the public, which he had painted for the prestigious and highly attended St. Mark's School. Critics praised the vast canvas as a highly effective work of art. Tintoretto seems to have a level of rich color that keeps up with the Venetian tradition, but also knows how to masterfully compose crowded monumental scenes with expressions, poses, gestures, and musculatures worthy of Michelangelo.
The painting depicts a miraculous intervention by St. Mark, the patron saint of Venice: with an extremely powerful effect, you can see the saint depicted from below while he descends from heaven to free a Christian slave who was about to be tortured and killed. None of the numerous figures in the painting have noticed the saint's appearance as they all seem amazed that the chains have broken and the nasty instruments in the hands of the torturers have miraculously broken into pieces.
In the background you can also see some very up-to-date buildings that resemble the Classical style which was introduced in Venice by two great masters of the sixteenth century, Sansovino and Palladio.
FUN FACT: it's been said that the painter Tintoretto had hung a sign on one of his workshop's walls which summed up his artistic program: "Titian's coloring, Michelangelo's design".