BASILICA OF THE FRIARS, THE CHAPELS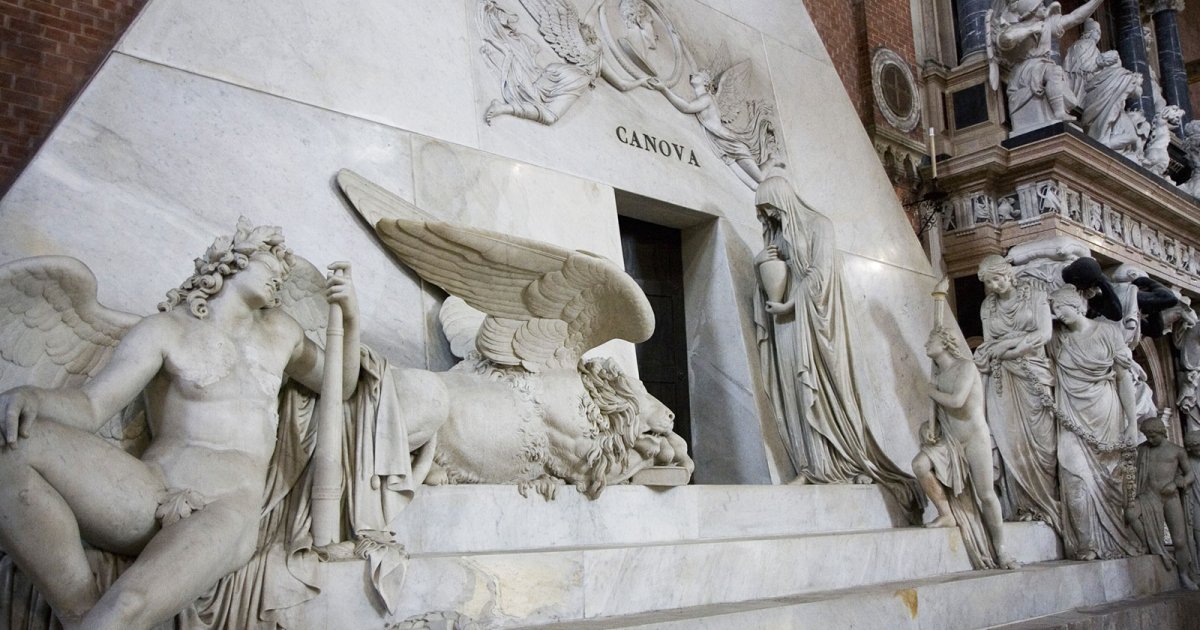 Audio File length: 2.39
Author: STEFANO ZUFFI E DAVIDE TORTORELLA

Language: English / USA
Like I said, this church is full of sculpture and painting masterpieces that make it a treasure trove of beauty. Chapel after chapel, I'll point out the most important works, going from left to right.
Now pause the audio and go to the first chapel to the left of the High Altar, called Corner or St. Mark's Chapel, which is in front of the "St. Mark Enthroned".
This painting is a triptych, or a three-panel painting, from the second half of the 1400s. The figures of the saints with bright colors have the splendor of the glass and enamel of Murano, where the painter Bartolomeo Vivarini was born. Admire the rich carved frame in golden wood, with the statues of Our Lady and prophets Jonah and Jeremiah.
Now pause the audio and go to the next chapel, called dei Milanesi, in front of the so-called "St. Ambrose Altarpiece".
This "St. Ambose Altarpiece" was donated to the church by the thriving Lombard colony in the mid-1300s. It is a very busy painting where you can count a total of eleven saints. St. Ambrose, the patron saint of Milan, is sitting on the throne under a loggia.
Now pause the audio and go to the chapel of San Giovanni Battista, just in front of the statue of the saint.
You're now looking at 15th-century Florentine sculptor Donatello's only work of art in Venice: the wooden statue of San Giovanni Battista. Emaciated from fasting and dressed in a classic goatskin and cloak, the prophet has an extraordinary expressive intensity.
Now pause the audio and go to Bernardo chapel to see the "Madonna with Child and Saints".
The "Madonna with Child and Saints" by Bartolomeo Vivarini is a polyptych, or a multi-panel painting, from 1482. The Madonna is enthroned with the child in the central compartment, and has Saints Andrew and Nicholas to her left and Paul and Peter to her right. The rich, carved, golden frame has two multi-colored angels on each side of Christ.
FUN FACT: Donatello chose the wood for the "Giovanni Battista" sculpture because it was very light. The artist already had the statue's transfer in mind, as it was almost a meter and a half tall and had to be brought from Florence to Venice.