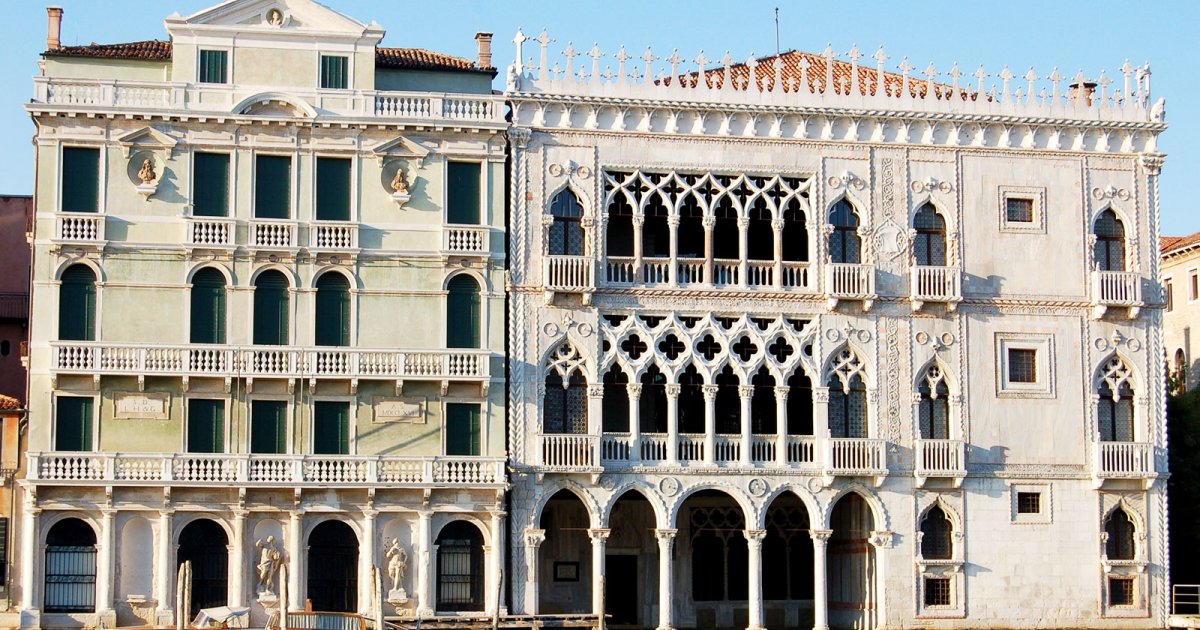 Audio File length: 2.20
Author: STEFANO ZUFFI E DAVIDE TORTORELLA

Language: English / USA
Hi, I'm James, your personal guide. Together with MyWoWo, I'd like to welcome you to one of the wonders of the world.
Today I'll accompany you through Ca' d'Oro, which is one of the most fairy-tale like buildings in Venice!
If you've already had the chance to pass it on a vaporetto or gondola on the Grand Canal, you were probably quite enchanted by the sight of Ca' d'Oro's façade, which is the most famous and best preserved Gothic palace in the city. The triple series of arches, the convoluted battlements, and the marble coating make this building the very symbol of the splendor of the Republic of Venice, even if the gilding that gave the palace its nickname faded away centuries ago.
Ca' d'Oro was built in the first half of the 15th century for the aristocrat Marino Contarini: the building's project was designed by Lombard master builders, but its decoration was entrusted to a Venetian artist who also worked at the Doge's Palace.
The façade facing the Grand Canal strikes you with the spectacular contrast between its right side with smooth walls covered with marble slabs, and the left side that is a masterpiece of Gothic architecture composed of a portico on the ground and overlapping loggias with interlaced arches. Refined sculpted elements can be found wherever your eye roams.
The entrance brings you into a lovely courtyard, with two porticoed sides and a well with an elegantly carved railing in the center. Even the Gothic-style stairs are a real gem, and have been preserved very well.
One side of the portico still holds the ashes of the palace's last owner, Baron Giorgio Franchetti. He was a refined musician and collector, and donated the palace and its internal artwork to the Italian State when he died. The Franchetti Gallery was opened to the public in the 1920s and then renovated and expanded, but it retains the character of a private collection with its magical blend of artwork, 15th-century halls, and unparalleled façade overlooking the Grand Canal.
FUN FACT: the many owners of Ca' d'Oro over the centuries include a Russian who bought it in 1846 as a gift for the woman he was in love with. And more precisely, he bought it for Maria Taglioni, perhaps the greatest ballerina of all time. Not a bad gift!