CORRER MUSEUM, Art Gallery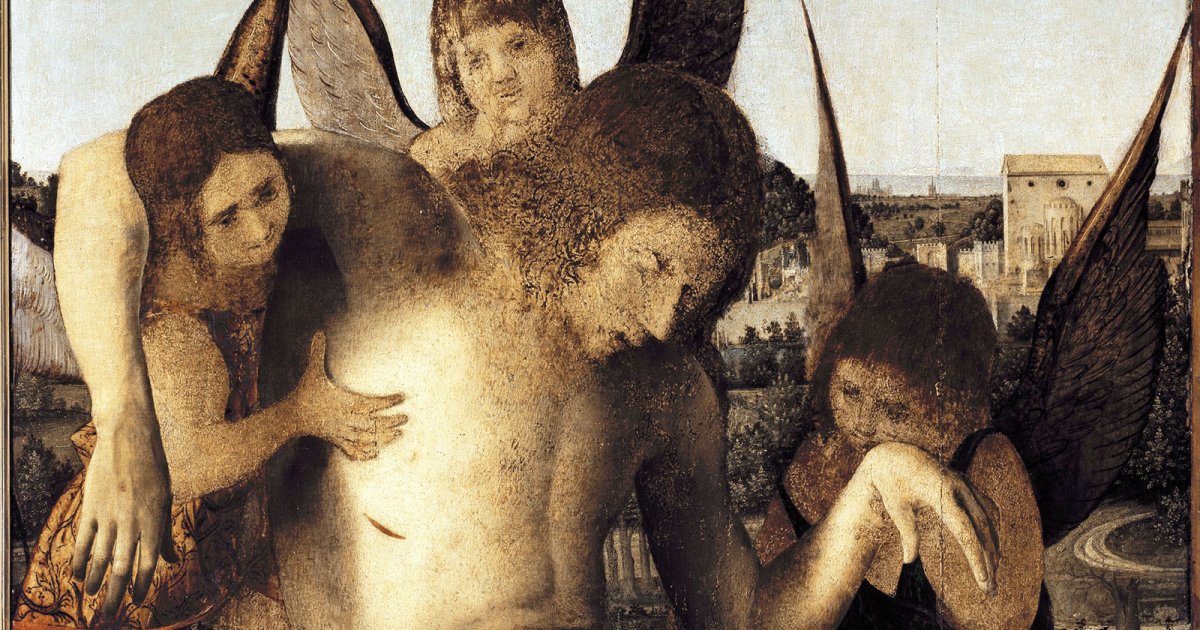 Audio File length: 3.00
Author: STEFANO ZUFFI E DAVIDE TORTORELLA

Language: English / USA
You are now on the second floor of the New Procuratie, in the most famous and visited section of the Correr Museum. An exciting journey through Venetian and Italian paintings awaits you and passes through more than twenty rooms; you'll see mostly smaller works that allow you to see the paintings in a more intimate and visually appealing way than the giant canvases and altarpieces displayed in the Accademia Gallery.
The first six halls are dedicated to the origins of Venetian painting, which at first show the influence of Byzantine art that is also visible in the mosaics of St. Mark. Paintings on wood panels, detached frescoes, and 14th century sculptures show you Venetian art's progressive passage to ever more decorated painting linked to late-Gothic taste.
Now pause the audio and go to the painting Christ Supported by Two Angels by Antonello da Messina.
You're now in the heart of the art gallery, which are the central rooms from numbers 7 to 13, where the most famous masterpieces are held; they're almost all from the 15th century and let you make a direct comparison between Venetian paintings and those of other Italian and foreign schools. You are standing before a highly fascinating work of art, even though it reached the museum in precarious conditions of conservation: it is Christ Supported by Two Angels by Antonello da Messina. The lagoon painters learned of the use of the oil painting technique from him, which as you can see, enables softer lights and shades. In this central section of the museum, I suggest focusing on Giovanni Bellini's early works, as he would become the official painter of the Republic and the greatest Venetian artist of the second half of the fifteenth century. More specifically, I'm talking about four paintings that let you follow his development, starting from his collaboration in his father Jacopo's workshop, up to the meeting with his brother-in-law Andrea Mantegna, a highly energetic painter.
FUN FACT: don't miss Carpaccio's painting "Two Venetian Ladies", which is one of the museum's most famous paintings; it depicts two bored blond women sitting on a balcony among many animals and amazing clothing details, such as platform shoes with a very high wedge. For a long time this painting was entitled "The Courtesans", which was a name that came from a misunderstanding; these are not prostitutes, but two ladies waiting for their husbands to return from hunting. The top part of the painting showing the hunters is at the Getty Museum in Los Angeles.
And with this we have finished our tour of the Correr Museum in Venice. MyWoWo thanks you for staying with us, and will see you at the next Wonder of the World!