CORRER MUSEUM, History Of Venice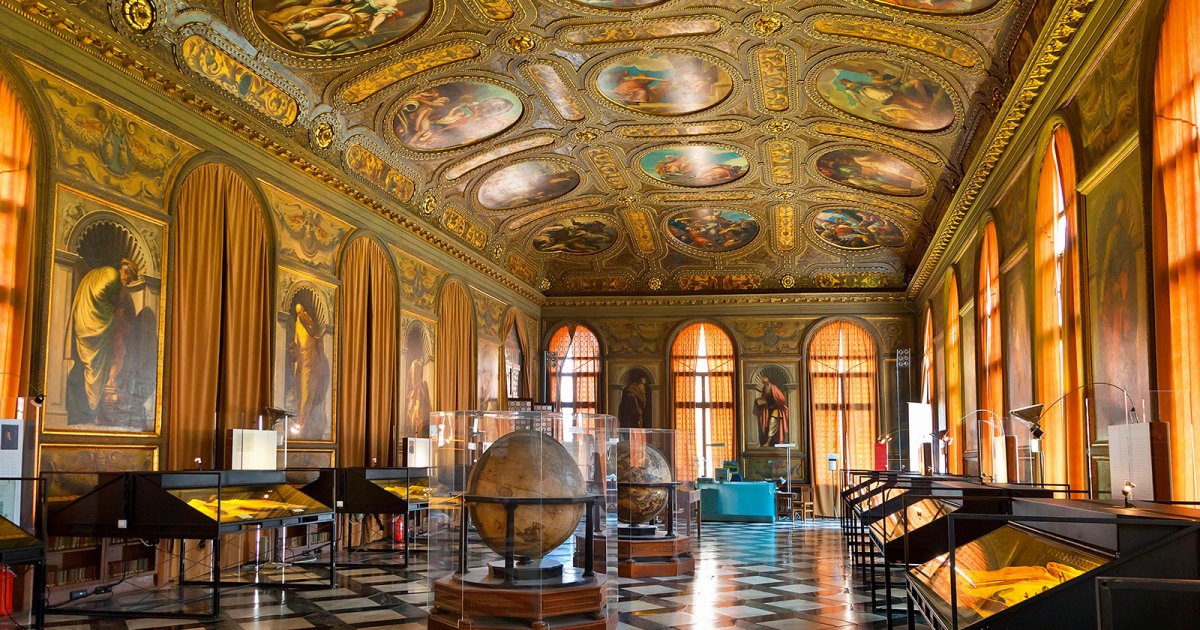 Audio File length: 2.56
Author: STEFANO ZUFFI E DAVIDE TORTORELLA

Language: English / USA
And here we are on the first floor of the Correr Museum. Are you ready to go on a walk through time, browsing the memories of the ancient Republic of St. Mark? Along a very rich path full of objects and works of art, you can relive the emotional history of the Republic of Venice, its symbols, its social and political life, its main characters, the trade, the ships, and everything that made it the Queen of the Mediterranean for a millennium.
By now you've surely become familiar with the winged Lion, which is the symbol of Saint Mark, protector of the city and the State of Venice. The lion holds an open book under his paw with the inscription "Pax tibi Marce, Evangelista meus", which means, "Peace to you Mark, my evangelist".
I recommend attentively visiting the halls dedicated to the figure of the doge, which was the highest political authority of the time and represented the state. In addition to paintings, tapestries, and artwork that remind you of the rites the doge took part in, you can also admire his fabulous clothing, including the "camauro", which was a strange, horn-shaped headgear. The doge was elected after a combination of drawings and voting with a black and white urn and a shaker cup that you can see here. Starting with all the members of the High Council (about 2,000 people), there was a final selection by 41 voters. However, the doge wasn't an absolute dictator with full powers: there were two different magistratures created specifically to watch over his work.
Now pause the audio and go to the hall dedicated to the Battle of Lepanto.
The Battle of Lepanto in 1571 was probably the most important naval battle ever fought in the Mediterranean. On one side a Christian fleet fought that had more than half of its formation consisting of Venetian ships, and on the other side were the Turks.
This room introduces you to the section of the museum dedicated to Venice's rule over the sea. You'll see portraits of famous admirals and discover the history of the Arsenal and the famous Venetian naval engineering. Its nautical production included transport vessels and warships, but also extraordinary gala boats, including the Bucintoro covered with carvings and gilding, and every year the doge would celebrate the symbolic "marriage" of Venice and the sea on-board, throwing a bridal ring out into the waves.
FUN FACT: even Elizabeth, the empress of Austria, perhaps better known as Sissi, lived in Correr Palace for a few months. A delightful apartment was prepared for her that you can still visit today.