CORRER MUSEUM, Introduction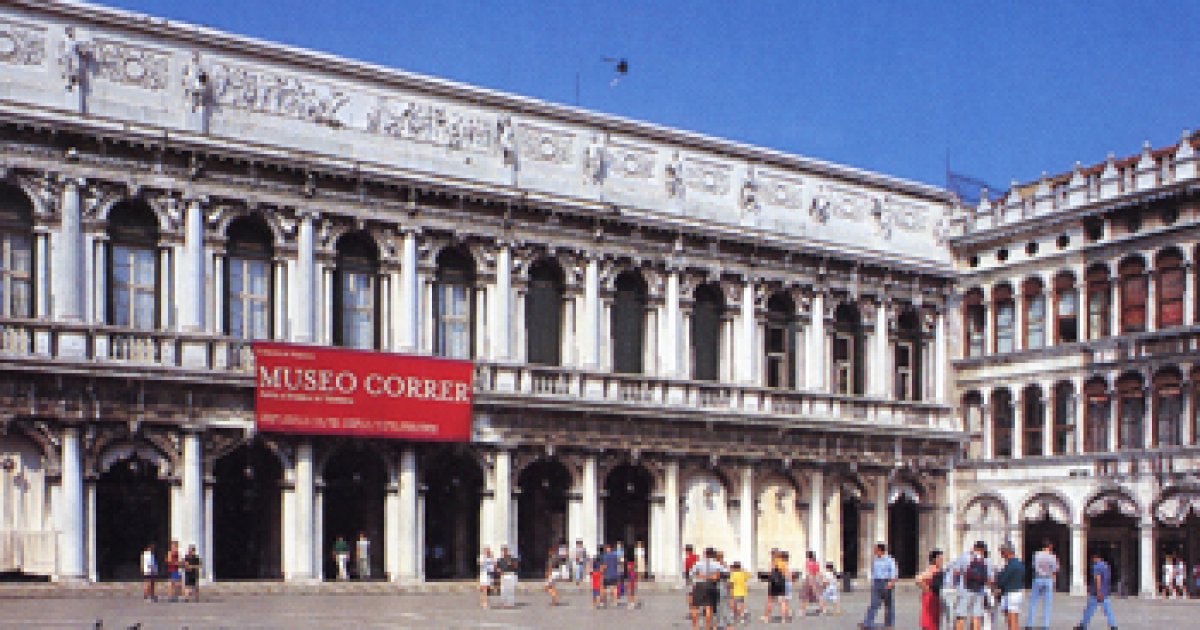 Audio File length: 2.45
Author: STEFANO ZUFFI E DAVIDE TORTORELLA

Language: English / USA
Hi, I'm Debbie, your personal guide. Together with MyWoWo, I'd like to welcome you to one of the wonders of the world.
Today I'll accompany you through the Correr Museum, which has one of Venice's most renowned collections!
The side of St. Mark's Square which faces the church and where you now stand was rebuilt at the beginning of the nineteenth century in elegant Neoclassical forms: it is Correr Museum's main location. The name comes from a Venetian nobleman who worked towards the creation of civic museums in the middle of the eighteenth century. As you can imagine, the heritage of a city like Venice has an incalculable artistic and historical value that has continued to expand over time. It was therefore divided into genres and distributed in different palaces: modern art is at Ca' Pesaro, art from the 1700s at Ca' Rezzonico, natural sciences at Fondaco dei Turchi, glass at Murano, lace at Burano, antiquity at the Archaeological Museum, theater objects are at the Goldoni House, and so on.
In the main museum in St. Mark's Square, which also extends to the rooms of the Napoleonica Wing, you'll find two very interesting collections: the historical memorabilia of the Republic of Venice, and the Art Gallery with important paintings of the Venetian school, to which the Risorgimento Museum and the collection of drawings and prints are added.
You will also be fascinated by the beautifully restored main museum.
Go up the monumental double staircase to the great hall of honor, which was once the palace's ballroom. Built at the beginning of the eighteenth century, it is a worthy frame for some Antonio Canova masterpieces, who was the greatest European sculptor of his time and is considered the greatest representative of Neoclassicism. The works you see here are from when he was still young, and the then 20-year-old sculptor was still studying at the Academy before moving to Rome. The marble group of Dedalo and Icarus, made in 1779, was the first work that turned Canova into a true celebrity.
FUN FACT: the statue of Dedalo and Icarus was presented by the twenty-two year-old Canova in the annual "Fiera della Sensa", or the Festival of Ascension, which was a launching pad for the most promising artists. The sculptor won the first place prize, and could thus afford a study trip to Rome.
Destined to become rich and famous, Canova was born into a poor family in a small village of the Veneto region that was near the mountains.