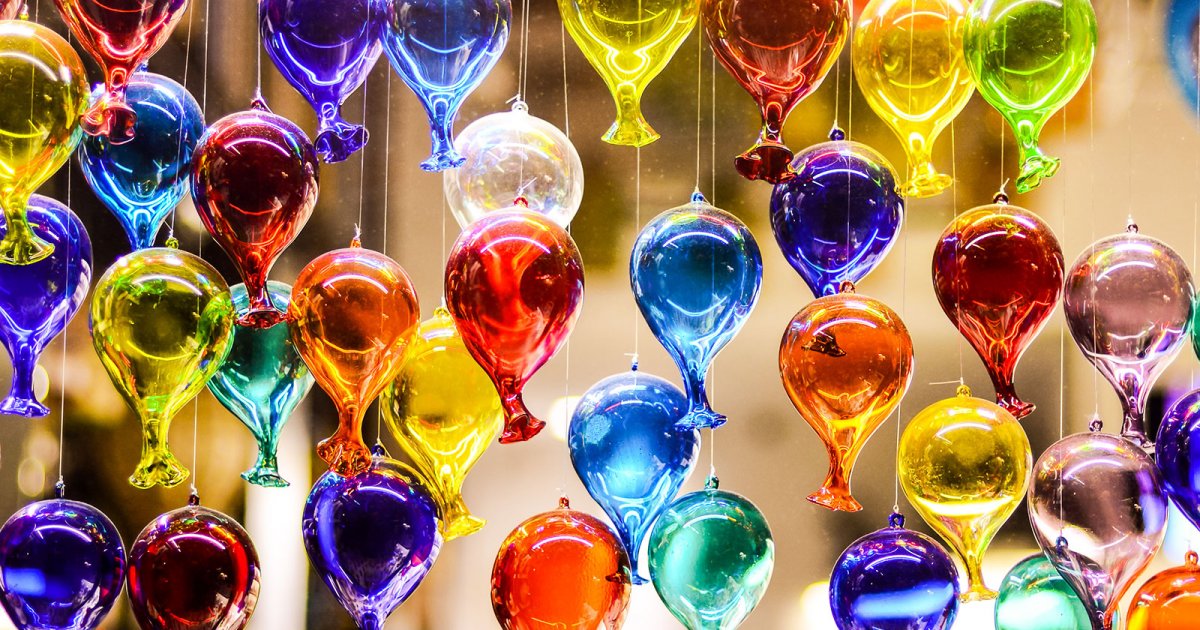 Audio File length: 2.36
Author: STEFANO ZUFFI E DAVIDE TORTORELLA

Language: English / USA
The massive building in front of you is of medieval origin, but was completely renovated at the end of the 17th century when Bishop Marco Giustinian moved the bishop's seat from the beautiful, but nearly abandoned Torcello, to the livelier Murano. You may even recognize some traces of Baroque decoration in the painted ceiling of the first floor's hall.
The museum has existed for over a century and a half and is a wealth of information on the art of glass, which is more than two thousand years old and full of fine workmanship, light decorations, and continuously new forms. Keep in mind however that the collections, which are continuously reorganized and enlarged with pieces of contemporary art and design, are distributed along the halls of the ground floor and two upper floors of the large palace. If time is short, focus on the rooms devoted to the 1400s and 1500s, which are the most important and fascinating, and take a look at the amazing universe of glass from the 20th century.
At the beginning you'll see an archaeological section that illustrates the production of Roman glass, where you'll learn that even two thousand years ago, the glass makers had reached an astounding technical level. Your mouth will hang wide open before the modern level of decoration and processing of bowls with the multi-colored mosaic glass technique called "millefiori".
Once you've gone up the staircase, a hall will explain the technology of Murano glass, showing you the various stages of its processing. From here pass to the prestigious Hall of Honor, which is dominated by three large, blown-glass chandeliers.
The medieval section shows some fragments found during the excavations of the nearby Basilica of Saints Mary and Donato, but your attention will be stolen away by the Renaissance section, where you'll literally be dazzled by the masterpieces of the ancient Murano glass masters.
Here I'd especially like to point out the matrimonial cup attributed to Angelo Barovier, which was made in the second half of the 15th century with blue glass: its shape is quite simple, but the decoration is incomparable, with bright and golden colors and a garland with good wishes portraying images of the bride and groom.
FUN FACT: The Republic of Venice was so protective of the secrets of an art that had made it famous worldwide since ancient times that its glass masters were obliged to live on the island and could not leave Venice without a special permit.