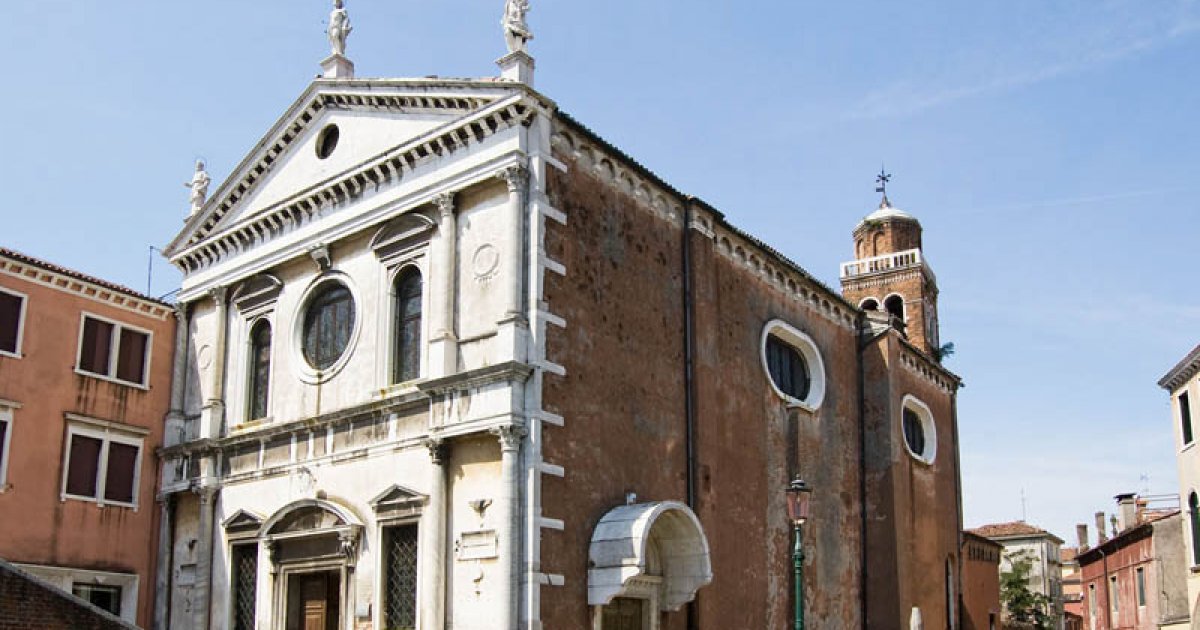 Audio File length: 2.43
Author: STEFANO ZUFFI E DAVIDE TORTORELLA

Language: English / USA
Hi, I'm Debbie, your personal guide. Together with MyWoWo, I'd like to welcome you to one of the wonders of the world.
Today I'll accompany you through the Church of San Sebastiano, which is probably one of the most important treasures of art in Venice!
Wouldn't you like to finally tour a Venetian monument calmly, without being surrounded by crowds of tourists? The Church of San Sebastiano built in the first half of the 1500s will amaze you. The exterior is pretty simple, and certainly is no indication of the absolutely exceptional richness of its interior. Go inside, you'll see.
Little by little Paolo Veronese, the clearest and most festive painter of the full Venetian Renaissance, turned this church into a chamber of wonders. If you look around, you'll find that he has painted virtually every available space - altars, the organ, the presbytery, ceiling, sacristy, and podium. And I'm not talking about strictly canvases: to complete the effect, Veronese also used the fresco technique and even dedicated himself to minimal parts, such as ornamental friezes. If you want something to make a comparison with, this San Sebastiano painting cycle has nothing to envy from that of Veronese's colleague and rival, Jacopo Tintoretto, now located in the Scuola di San Rocco.
To give you an idea of his commitment, let me tell you that Veronese personally designed the high altar and painted the masterpiece above it, while at the sides he has portrayed scenes of the life and martyrdom of San Sebastiano in two large canvases.
The large paintings with scenes from the Bible that have been placed in the carved and gilded ceiling are a spectacle within the spectacle; I suggest looking at it with a mirror so you don't get a stiff neck! Spurred by the challenge involved in this particular location, Veronese dared to paint unexpected perspectives, with great horses that seem to fall onto you, columns that give the impression of twisting toward the sky, balconies full of gesticulating people, always with ultra-rich effects and lively colors.
FUN FACT: Veronese loved this place so much that he wanted to be buried here. You'll find his tomb with a plaque and a bust at the end of the left wall. Sometimes tourists also leave him fresh flowers.
And with this we have finished our tour of the Church of San Sebastiano. MyWoWo thanks you for staying with us, and will see you at the next Wonder of the World!