SAN ZANIPOLO, Choir And Chapel Of The Rosary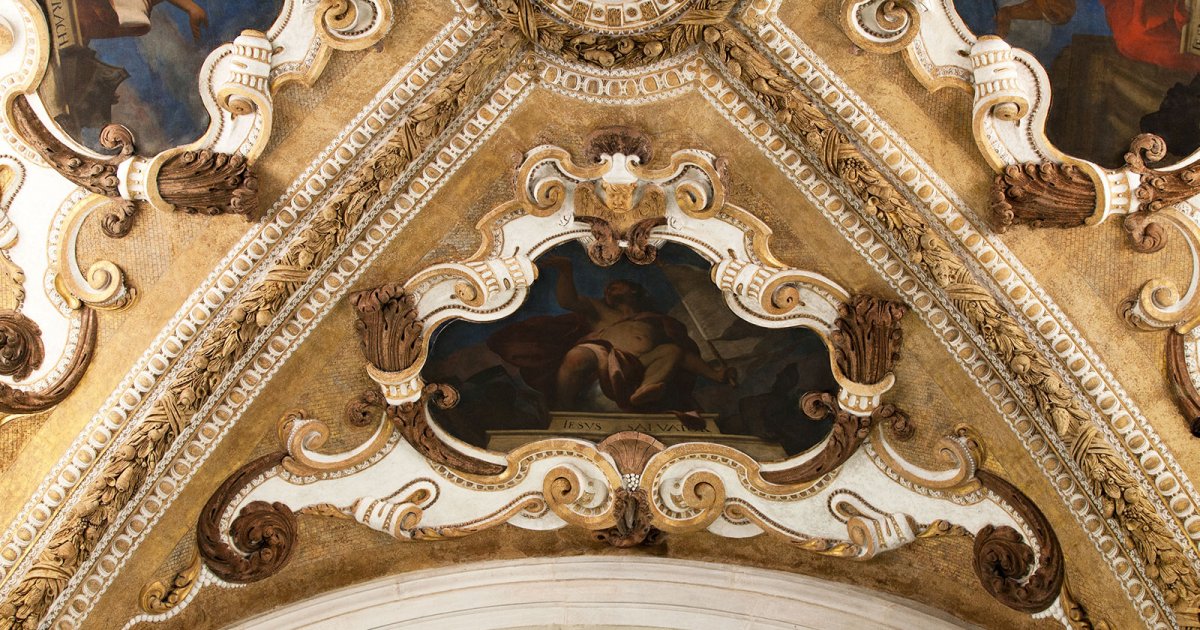 Audio File length: 2.49
Author: STEFANO ZUFFI E DAVIDE TORTORELLA

Language: English / USA
You've come to the cross arm of the basilica, which is illuminated by a magnificent fifteenth-century stained-glass window that you should definitely check out; it is the work of a team of Murano artists. Now go back to the center to admire the beautiful wooden choir behind the altar.
To the left of the altar you'll find another impressive funerary monument on the wall which was designed as a triumphal arch in honor of Doge Andrea Vendramin. The monument is a masterpiece of the first Venetian Renaissance. The statues perfectly combine Classical culture and Christian devotion: the sides of the Doge's sarcophagus have the figures of the mythological heroes Hercules and Perseus speaking with with the protagonists of the Annunciation and the Madonna and Child, with Saints at the top.
Now pause the audio and go to the Chapel of the Rosary on the left side of the church.
According to tradition, the Virgin gave St. Dominic the very first rosary, and it was precisely the Friars of the Order who promoted it as a prayer practice in the 1300s. This large hall, which unfortunately lost its original decoration in the 1800s due to a fire, still has a number of masterpieces, some of which have come from other destroyed churches. I'd particularly like to point out the paintings of Paolo Caliari, known as Veronese, who is the author of the 16th-century Venetian school. Look at them chronologically by beginning with the Adoration of the Magi, which is crowded with figures huddled around the radiant figure of Mary. The three oval canvases on the ceiling are the Annunciation, the Adoration of the Shepherds and the Assumption. You can appreciate Veronese's great skill in creating architectural scenes here, carried out through the use of columns; as you can see they are present in all three scenes and almost seem to break through the ceiling, creating effects that anticipate the virtuosity of Baroque style. The paintings with the evangelists and the Adoration of the Magi complete this small treasure of Veronese paintings that belong to the master's later stages when his brush stroke had become a bit more agitated and restless.
FUN FACT: did you know that without Saint Dominic, we wouldn't have candied fruit? In fact it seems that he brought the first sweet orange tree from Spain! Way to go St. Dominic!
And with this we have finished our tour of the Basilica of Saints John and Paul in Venice. MyWoWo thanks you for staying with us, and will see you at the next Wonder of the World!