SCUOLA GRANDE DI SAN ROCCO, Sala Dell'albergo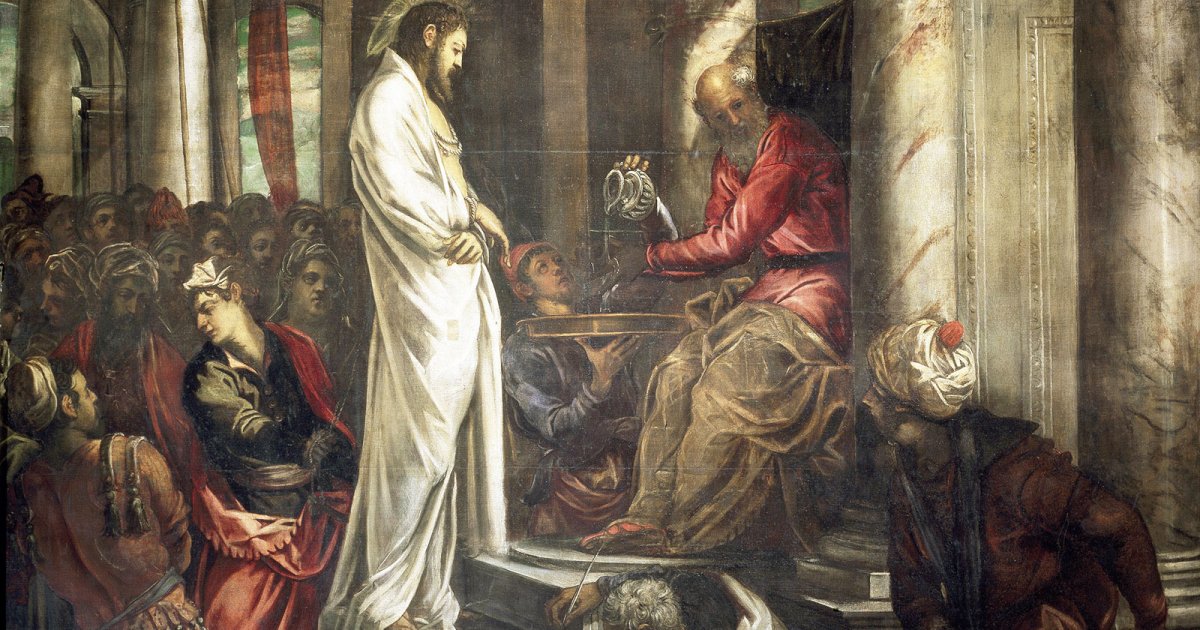 Audio File length: 2.42
Author: STEFANO ZUFFI E DAVIDE TORTORELLA

Language: English / USA
Although the halls of the San Rocco School are a fine example of sixteenth-century architecture, your attention will immediately be drawn to the paintings of Tintoretto that cover the walls and ceilings. The Venetian painter worked here in three different periods, distributed over a period of twenty years. To follow the chronological order of the paintings you'll start from the first floor, continue with the large hall next door, and then lastly go down to the hall on the ground floor. Taking this path, you'll be able to follow the artist's passage from his initial descriptive realism to the poetic vision of his last works.
Now pause the audio and go to the Sala dell'Albergo by climbing the magnificent sixteenth-century staircase decorated with colored marble.
It all began in 1564, when the Grande Scuola di San Rocco launched a contest for the decoration of the reception halls with large canvases dedicated to the Passion of Christ. This is how the three works that you can see on the entrance wall came about: Pilate's Judgment, Ecce Homo and The Road to Calvary. One next to the other, the paintings almost form a continuous story, and are among the most famous works of Renaissance painting. In particular, Christ in front of Pilate will strike you in an unforgettable way. As a well-versed critic of the sixteenth century wrote, Christ's figure, though wrapped in a white coat, seems naked in front of the angry crowd.
On the back wall you can admire one of the painter's most extraordinary undertakings, the immense Crucifixion that's almost 60 square meters! The painting shows the moment when the Cross is fatally hoisted to a vertical position: Christ appears alone, isolated in a circle of light, far away from all the other figures.
FUN FACT: did you know that Tintoretto won the contest by being pretty sneaky? The contest gave the painters two weeks to present a sketch for an oval painting, the Glory of San Rocco, which would be placed in the ceiling of the hall. But Tintoretto was able to find out what the exact size of the canvas was, and instead of presenting a sketch to the commission, he produced an already beautiful and ready-made painting with the desired size. The other contestants protested, but Tintoretto replied that this was his way of making sketches. And so he won the contract: today you can see the canvas in its place, in the center of the ceiling!