CASTELVECCHIO, Corso Cavour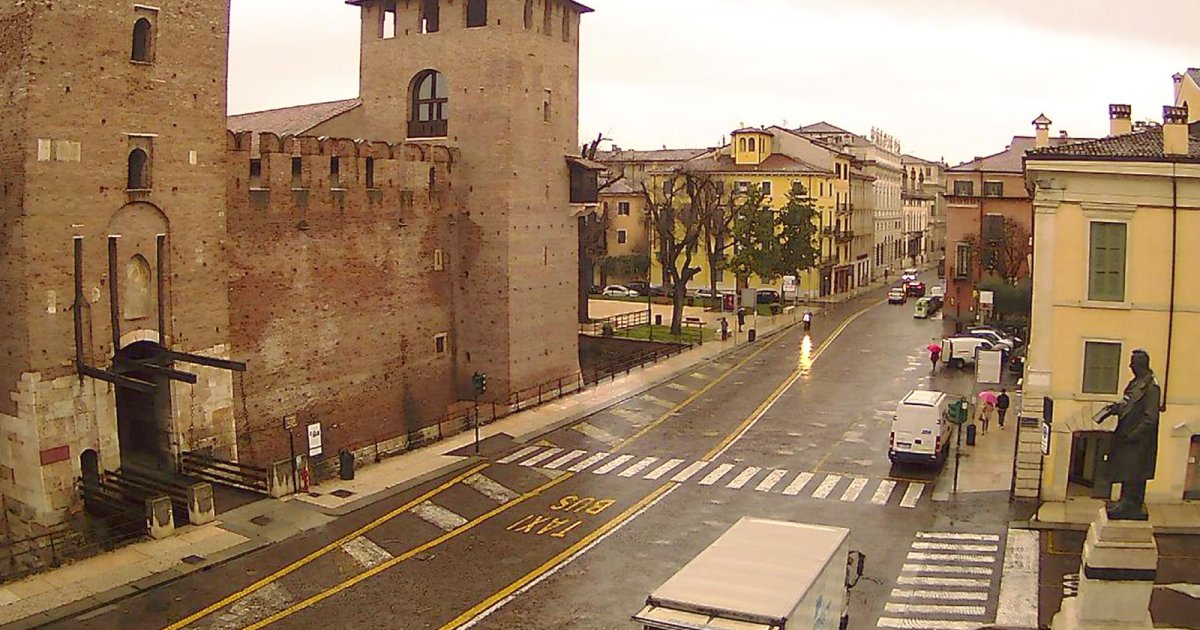 Audio File length: 2.49

Language: English / USA
On your left, as you come out of Castelvecchio, you'll find the most noble and monumental of all the streets in Verona: Corso Cavour, which ends at the Roman gate known as Porta Borsari.
As you head towards the city center, you'll see that the street is flanked on both sides by noble palaces from a variety of periods, from the 16th to the 18th century.
This walk through history begins straight away with the little garden on the bank of the Adige, where you can see an elegant Roman monument, the Gavi Arch.
Built in the 1st century AD, the single arch is flanked by Corinthian columns and topped with a triangular tympanum. The arch was destroyed at the beginning of the 19th century while Verona was occupied by Napoleon, and it was not rebuilt until 1933 using the original materials. Near it you can also see the remains of a Roman road.
Continuing along Corso Cavour, on the left, is the magnificent Palazzo Canossa, easily recognizable thanks to the balcony embellished with statues. It is followed, on the same side, by a Gothic arch that leads to the side of the small but interesting Romanesque church of San Lorenzo, dating to the early 12th century. The interior, supported by pillars, features a loggia that runs right round the top part.
On the opposite side of Corso Cavour is Santi Apostoli, another church built in the 12th century. Preserved inside it are parts of an Early Christian place of worship, where Countess Matilda of Tuscany is said to have been baptized.
Porta Borsari, the gate you'll find at the end of Corso Cavour, takes its name from the "borsari", the public officials entrusted with collecting customs duties on the goods brought into the city. Hemmed in between the houses, it is a perfect example of how Roman remains are an integral part of Verona's urban fabric. The gate dates to the 1st century AD, and was the monumental entrance into the city on the decumanus maximus, the main Roman road. The external facade is virtually intact: above the two entrance arches, the windows and the architraves create an almost theatrical effect.
An interesting fact: a number of decorative elements of Porta Borsari, such as the triangular tympana and the slender spiral columns, were emulated 1500 years later by the architect Michele Sammicheli on the facade of the splendid building which is adjacent, Palazzo Bevilacqua, built in 1530.
Our visit to Castelvecchio in Verona ends here. MyWoWo would like to thank you - see you again at another Wonder of the World!