CASTELVECCHIO, Museum Part Ii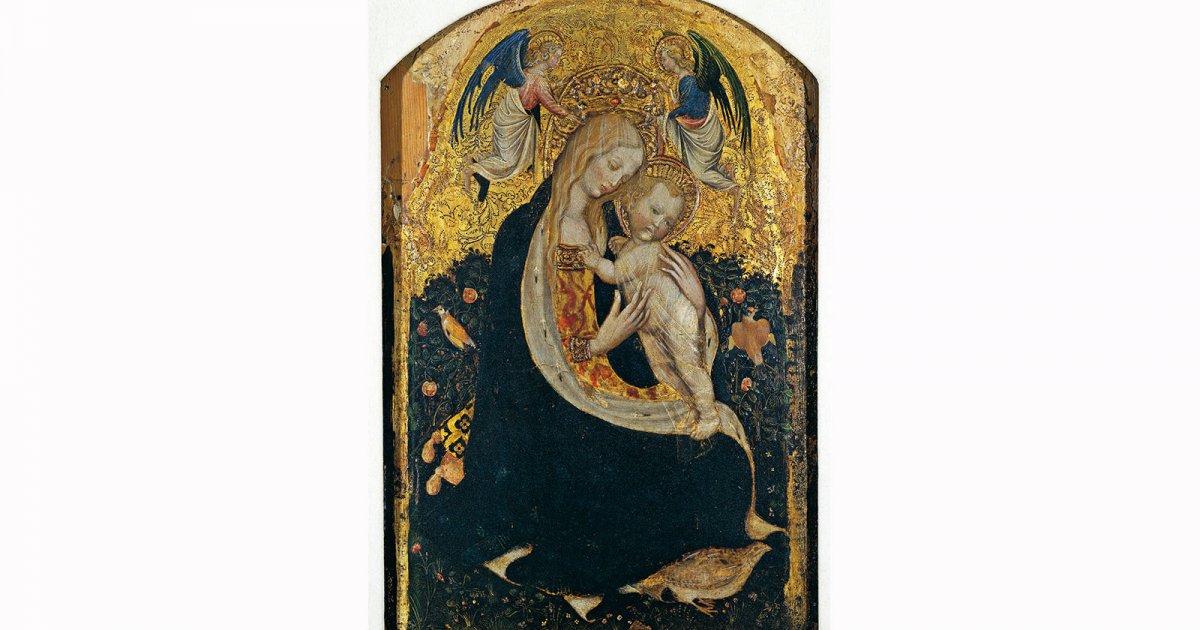 Audio File length: 2.50

Language: English / USA
On the upper floor, starting from room 13, a series of Madonna and Child paintings opens the section dedicated to fifteenth-century painting from the Veneto, which continues until the "sala della Torre", or Saletta del Mantegna.
It is particularly interesting to compare the works of two great painters: Giovanni Bellini and Andrea Mantegna. The two artists, of the same age, were brothers-in-law, since Mantegna was married to Bellini's sister.
A comparison between works of similar size and with similar subjects shows Bellini's delicate approach to expressing feelings, in contrast to the more austere, monumental compositional style of Mantegna.
Other significant artists in this section include Carlo Crivelli, Vittore Carpaccio and a number of painters from the Veronese school.
After visiting this group of rooms, continue through a fine collection of historical weapons, and then take a closer look at the fine equestrian statue of Cangrande della Scala, placed on an extended mantel, which we already saw from the courtyard. We can thus admire the famous smile of the lord of Verona, who seems about to greet the observer. The architectural effect created by Carlo Scarpa, featuring an impressive interplay of structures and lights on the inside and outside, is particularly alluring.
The following rooms take us on a journey through painting from the 16th to the 18th century, with striking altarpieces illustrating the evolution of painting in Verona during the Renaissance.
The third room in the sequence is the most important. Together with some extremely pleasant small paintings by Jacopo Tintoretto, here you can admire works by the finest painter born in Verona: Paolo Caliari, better known as Paolo Veronese.
The most important sixteenth-century painter in Veneto, Veronese trained in his home town before moving to Venice. The large, noble Madonna on the Throne was his first important work, painted at the age of just 20. The curtain behind the Madonna is painted in the artist's favorite color, known as "Veronese green".
The visit to the museum ends with the fine rooms dedicated to Baroque painting and to eighteenth-century Veneto painting, including splendid works by Sebastiano Ricci, Tiepolo, Guardi and Pietro Longhi.
An interesting fact: you can also admire an appealing collection of paintings on stone, a particular feature of Veronese artworks during the 17th century.
These works are painted on black stone tablets known as "touchstones", smoothed and polished and used by artists to paint nocturnal scenes.