VERONA INTRODUCTION, Introduction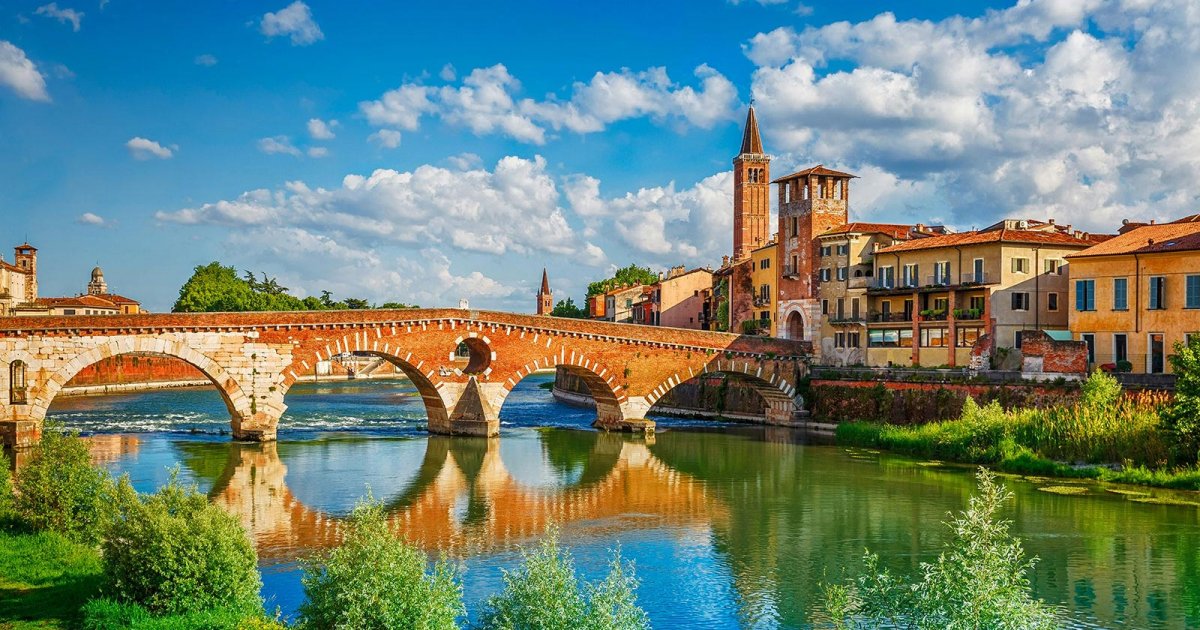 Audio File length: 2.39

Language: English / USA
Hi, my name's Rick, and I'm your personal guide. Along with MyWoWo, I'd like to welcome you to one of the Wonders of the World: Verona.
Verona is one of the most renowned Italian cities for two reasons: first, it's the setting for William Shakespeare's famous love story, Romeo and Juliet, and second, for its most famous monument, the Arena, which continues to host fabulous spectacles 2000 years after it was built.
There's a lot more to Verona than this. Although it's not a large city, it boasts an enviable number of monuments and masterpieces from all periods of history.
Inhabited since the Stone Age, Verona has always been important due to its strategic position.
In Roman times, it was home to the legions entrusted with defending central Italy, and the population grew to over 25,000: this is why the arena is so large, since it was designed to hold all of them!
There are numerous Roman monuments to be seen in Verona, such as the Roman Theater, the Stone Wall Bridge, Ponte dei Leoni bridge and Porta Borsari.
In the Middle Ages, it was the capital of the Ostrogoths, and indeed King Theoderic the Great was known as Theoderic of Verona. As the result of an earthquake that destroyed the city on January 3, 1117, only a few churches from that period remain, such as the Basilica of San Zeno, one of Italy's finest Romanesque masterpieces, and the magnificent Cathedral.
Most of the city's monuments date to the Scaliger period, between 1262 and 1387, when Verona was governed by the Della Scala family. Palazzo del Podestà, the Gardello Tower and the spectacular Castelvecchio, to name but a few, are from this period.
Verona was also of strategic importance for the Republic of Venice, which it belonged to for centuries, so you can also admire fine monuments from this period such as Porta Nuova, or Palazzo Maffei.
As if all this were not enough, Verona is also home to some superlative buildings from the time of Austrian rule over the Northern Italy, such as the magnificent Arsenal and the marvelous Palazzo della Gran Guardia.
An interesting fact: Shakespeare never actually visited Verona, but in addition to Romeo and Juliet, two of his other plays are also set here – The Taming of the Shrew and The Two Gentlemen of Verona.
So, get ready to visit the wonders of this splendid city. Enjoy your stay!