AMEYA YOKOCHO MARKET, Presentation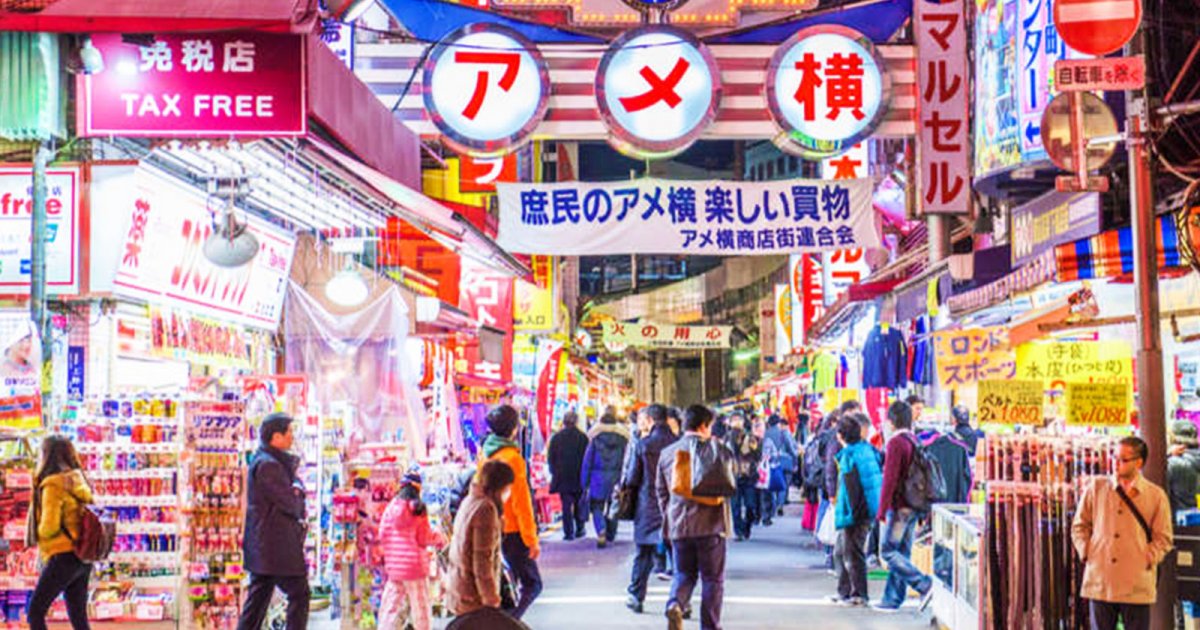 Audio File length: 2.24

Language: English / USA
Hi, my name's Jill, and I'm your personal guide. Along with MyWoWo, I'd like to welcome you to one of the Wonders of the World: Ameya-Yokocho.
Located in the Taito neighborhood, the long Ameya-Yokocho street is one of the best-known, popular shopping streets in Tokyo, with over 400 shops of all kinds attracting around 100,000 people every day. If you're looking for a frenzied shopping experience, Ameya-Yokocho is the place for you!
Commonly known as Ameyoko, the street's official name is Ameyoko Shopping Federation Association. There are two theories on the etymology of the name Ameya. One is that it comes from the word for "candy store", because in the early post-war years, when sugar was difficult to come by in Japan, the street was lined with candy shops. The second theory is that Ameya is a reference to America, because after the war, surplus US Army goods were sold here.
This was originally a residential area, evacuated during the Second World War for fear of bombing raids due to the presence of an important railway station. The area was indeed virtually razed to the ground, and was subsequently occupied by numerous stalls selling black market goods.
Over the years, the stalls were replaced by the shops you can see today, and Ameyoko now offers a wealth of shops selling seafood, clothing, flowers, fruit and jewelry. Unlike other markets, goods here are often sold at lower prices, and customers can bargain with the shopkeepers.
While valuable objects or designer labels have a fixed, controlled price, if the price of tuna is announced with a distorted voice, this means it's negotiable. It's also worth remembering that towards evening you're obviously more likely to get a discount on fresh produce.
Let me leave you with an interesting fact: during the period around the New Year, the market changes completely. Up to 500,000 people flock here daily from all over Japan to buy food for the celebrations, which can be sold at up to 10 times the usual price. Many shops selling clothes or other goods close for the period and rent out their premises for the sale of foods. This colorful street is so packed that it takes ages to walk from one end to the other.