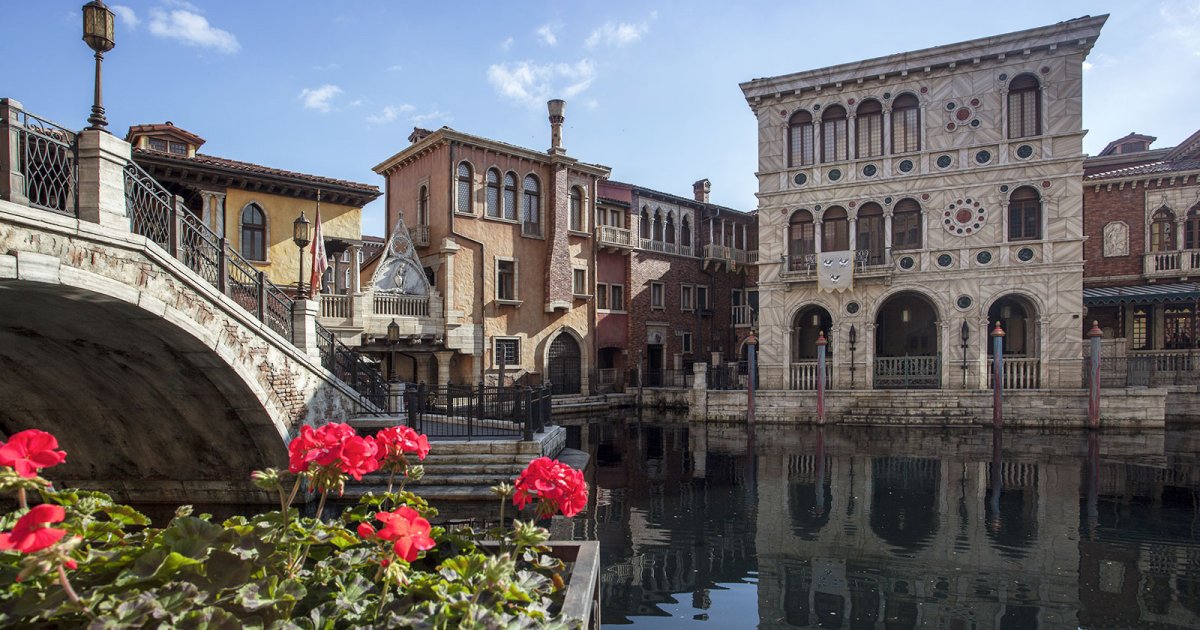 Audio File length: 2.35

Language: English / USA
DisneySea is a spectacular water park and the only one of its kind. It opened in September 2001.
The park is situated around a large lake in the Disney resort, on the shores of which you'll find seven different areas featuring reconstructions of seven spectacular scenarios.
The first you'll come to when you enter is Mediterranean Harbor, themed as an Italian coastal city, with areas offering views mimicking Venice, where you can take a trip on a gondola, or along the little streets of Portofino. There's also a huge castle with a wealth of interactive games.
If you continue left, you'll come to the American Waterfront, inspired by the US ports of yesteryear, such as Cape Cod or New York, where you can take a trip on a little, old train or a paddle boat, or have fun with games and characters inspired by the movie Toy Story.
Your visit continues with Port Discovery, where, amongst other attractions, I can recommend Aquatopia, a trip on a small, remote-controlled dinghy through a lagoon with lots of waterfalls and water features. You can also visit a 3D theater dedicated to the little fish named Nemo.
From here you can reach the Lost River Delta, an area inspired by the adventures of Indiana Jones, with an ancient Aztec pyramid where you'll find the Temple of the Crystal Skull. You can also enjoy an adrenalin rush on the rollercoaster.
Arabian Coast, with an Aladdin theme, carries you off into the wonderful world of A Thousand and One Nights, with reconstructions of large buildings in Arab and Middle-Eastern style.
Mermaid Lagoon takes its inspiration from the Little Mermaid: mostly indoors, it recreates the sensation of being underwater, and has plenty of rides for children.
The last area, Mysterious Island, is the most spectacular, located at the foot of Mount Prometheus, a gigantic volcano that is the central feature of the park. The setting is based on the books by Jules Verne, and boasts two of the park's most popular attractions: the thrilling "Journey to the Center of the Earth", and "20,000 Leagues Under the Sea", on a magical submarine.
An interesting fact: in each area, you'll find restaurants with menus inspired by the places or the movies that the areas are dedicated to.
Our visit to the Tokyo Disneyland ends here. MyWoWo would like to thank you - see you again at another Wonder of the World!