GOVERNMENT BUILDING, Presentation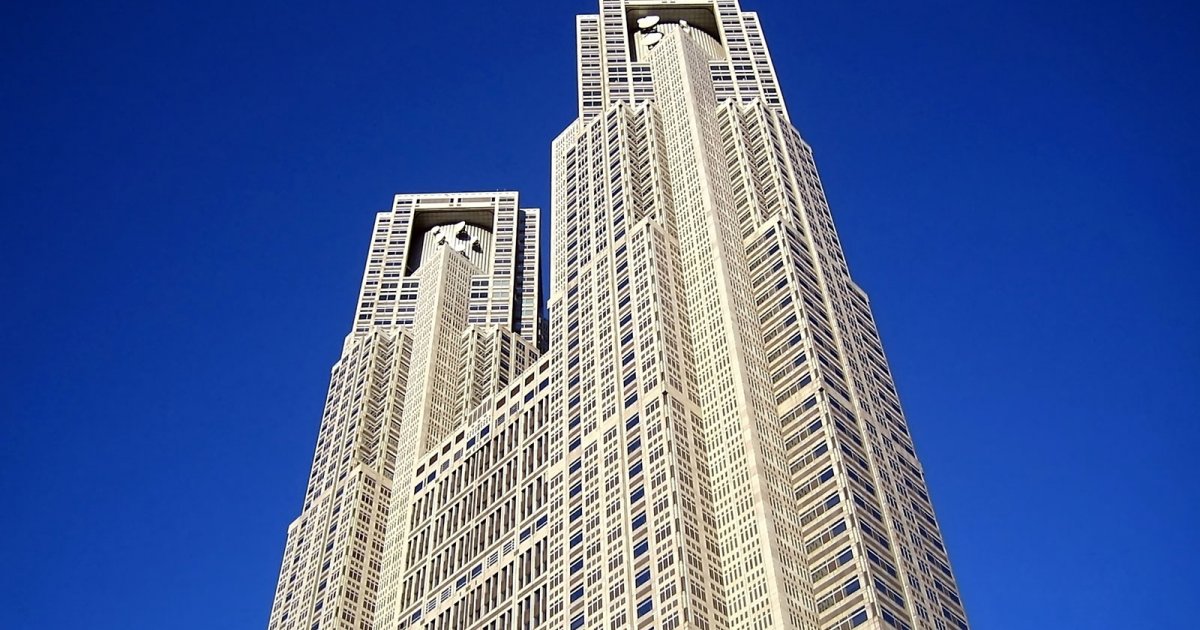 Audio File length: 2.27

Language: English / USA
Hi, my name's Jill, and I'm your personal guide. Along with MyWoWo, I'd like to welcome you to one of the Wonders of the World: the Metropolitan Government Building.
The Metropolitan Government Building, also known as Tochō, houses the headquarters of the government that controls the 23 wards of Tokyo, as well as the numerous towns and villages that make up the metropolitan area of Japan's capital.
It was designed by one of the greatest architects of the last century, Kenzo Tange, who also designed Tokyo's renowned Catholic place of worship, St. Mary's Cathedral.
Tochō consists of three skyscrapers, each of which occupies an entire block. The tallest of the three is the Tokyo Metropolitan Main Building N°1, a 48-story tower, which separates into two more slender towers at the 36th floor.
The other two are the Tokyo Metropolitan Assembly Building, with just eight floors, one of them below ground, and the Tokyo Metropolitan Main Building N°2, with 37 floors, three of them below ground.
The entire complex took just over two years to complete, from April 1988 to December 1990, and cost more than a billion dollars. It was built to replace the former metropolitan government building, which had become too small. The previous building dated to 1957 and was also designed by Kenzo Tange.
The design of the main skyscraper, considered one of the renowned architect's masterpieces, was supposed to resemble a computer chip, but as you'll no doubt have noticed, it looks more like a Gothic cathedral and, indeed, Kenzo Tange is said to have drawn inspiration from Notre Dame, in Paris.
Until 2006, when the Midtown Tower was completed, the Government Building was the highest skyscraper in Tokyo, at a height of over 242 meters. Visitors are free to go up to the 45th floor, at a height of 202 meters, where you'll find two panoramic terraces, one in each tower, containing shops and cafés and offering spectacular views of the city.
Let me leave you with an interesting fact: the two elevators to the panoramic terraces are among the fastest in the world, taking you up to the top in just 55 seconds.