KASAI RINKAI PARK, Presentation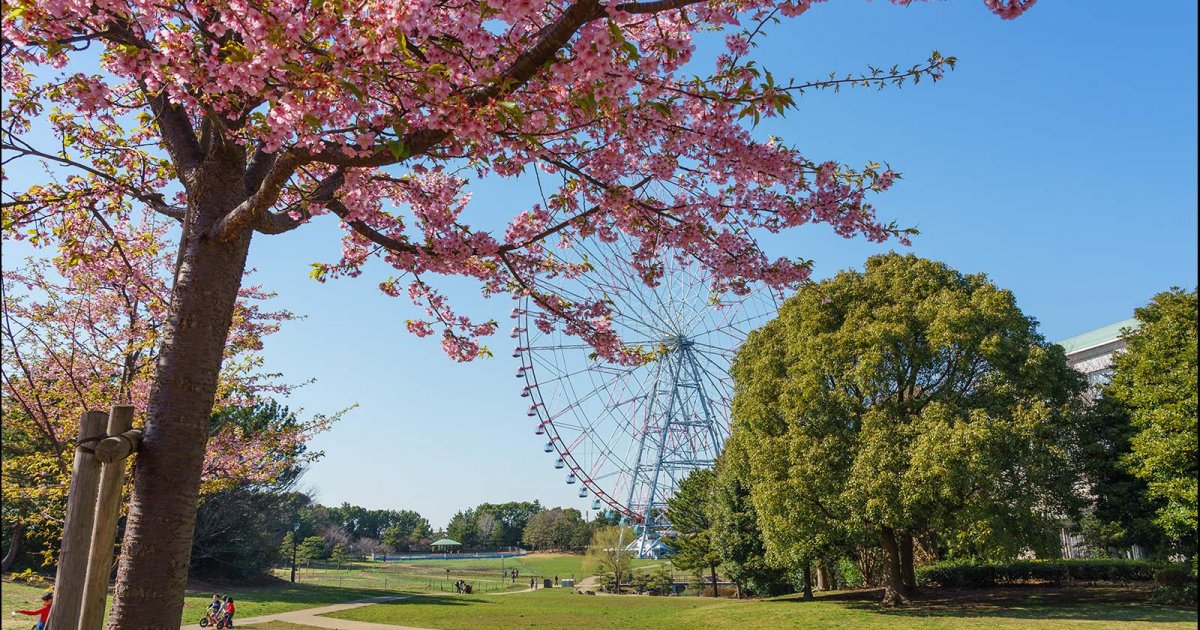 Audio File length: 2.27

Language: English / USA
Hi, my name's Marcy, and I'm your personal guide. Along with MyWoWo, I'd like to welcome you to one of the Wonders of the World: Kasai Rinkai Park.
Kasai Rinkai Park, officially opened on June 1st, 1989, and was built on reclaimed land, including two man-made islands, to bring some greenery to this area of the city including the planting of over 200,000 trees.
This large area comprises a bird sanctuary, an aquarium, a Ferris wheel, beaches, a small Japanese garden, ponds and a hotel.
It is divided into a number of areas, crossed by a main road known as the "seaward walkway".
At the center of the park is the Kasai Marine Aquarium. It is said to be the most popular aquarium in eastern Japan in terms of annual visitors.
Around a third of the park is made up of a large nature reserve for seabirds, with a Sea Bird Center that offers information on the local species and two small artificial lakes, one freshwater and one saltwater. In the woods and around the edges of the pools, you can admire numerous species of migratory birds, wild birds and even birds of prey.
In another area of the park is the "Diamond and Flower Ferris Wheel", the second highest in Japan. This 117-meter-tall structure gets its name from the spectacular light effects, which make it look like a diamond or a sparkling flower.
The wheel has a diameter of 111 meters, and 68 carriages, each carrying 6 people. Each turn of the wheel lasts 17 minutes, and on a clear day, you can enjoy views stretching from Mount Fuji to the Bōsō Peninsula.
The Ferris wheel is surrounded by a splendid daffodil garden, and not far away is a little lake for growing lotus flowers, with a delightful little wooden bridge in the center.
Let me leave you with an interesting fact: on one of the two islands of the park, there are two artificial beaches. One is inaccessible because it is a bird habitat, but the other can be reached on foot across a bridge. It's hugely popular; not for bathing, but for admiring the power of the tides which are so strong that it's impossible to swim there.