MEIJI SANCTUARY, Presentation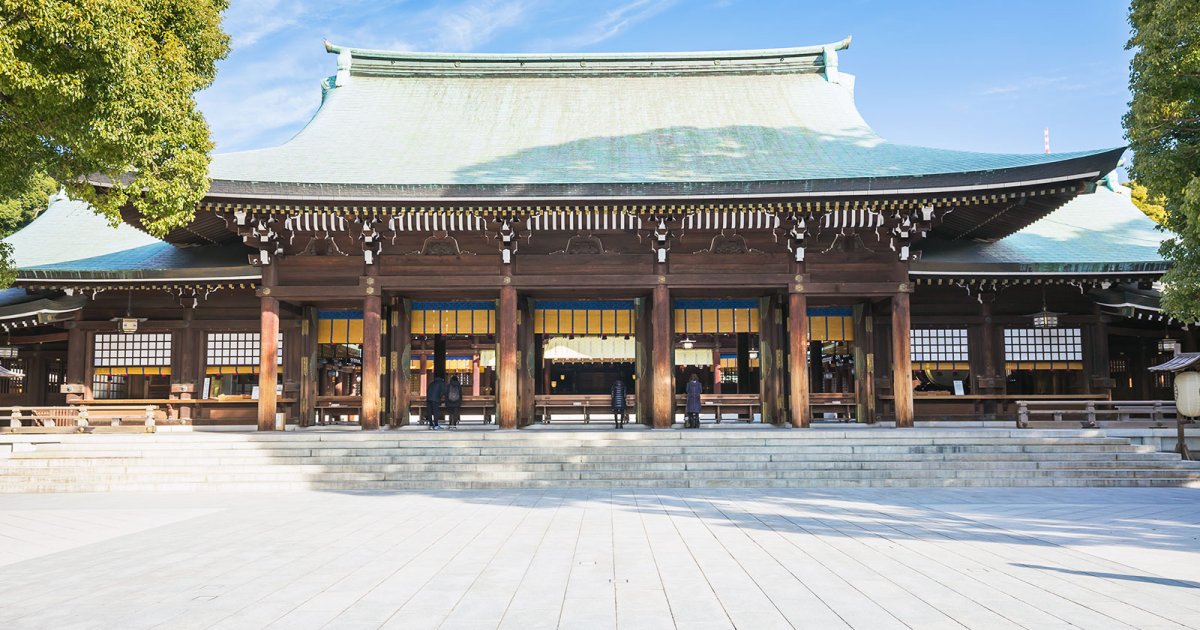 Audio File length: 2.32

Language: English / USA
Hi, my name's Marcy, and I'm your personal guide. Along with MyWoWo, I'd like to welcome you to one of the Wonders of the World: the Meiji Shrine.
The Meiji Shrine is the best-known Shinto shrine in Tokyo, dedicated to the deified spirits of Emperor Meiji and his wife, the Empress Shōken. It was Emperor Meiji, much loved by the Japanese, who moved the capital of Japan to Tokyo. He was largely responsible for the modernization of Japan and for making it a major international economic power.
After his death in 1912, the Japanese parliament approved a resolution to commemorate his importance with a shrine, and the choice fell to an iris garden Emperor Meiji and his wife frequently visited.
Construction began in 1915, and the shrine was designed in traditional nagare-zukuri style, the main features, as you can see, are the asymmetrical roof and the use of Japanese cypress and copper. The shrine was inaugurated on November 1st, 1920.
The building you can see today, however, was built in 1958, and is a copy of the original, which was destroyed during the Second World War.
It is located in the middle of a man-made evergreen forest, comprising 120,000 trees of 365 different species, donated by individuals from all over Japan.
The complex is divided into two main areas: the Naien, or inner precinct, where you can find the shrine and the small Treasure Museum with objects and jewels that belonged to the emperor and his wife. The museum is built in Azekura-zukuri style, i.e. with an exclusively joined-log structure.
The Gaien, or outside precinct, comprises the Meiji Memorial Picture Gallery, with a collection of 80 large murals illustrating the life of the emperor and his wife. You'll also find a large number of sports facilities here, including the National Stadium.
A number of ceremonial procedures are required to enter the complex: you must bow before the entrance, wash your hands and face, and then bow twice again in front of the shrine, clap your hands and lower your head another two times.
Let me leave you with an interesting fact: the shrine does not contain the tomb of the Emperor, which is in Fushimi Momoyama, south of Kyoto.