MUSEUM OF WESTERN ART, Rodin Garden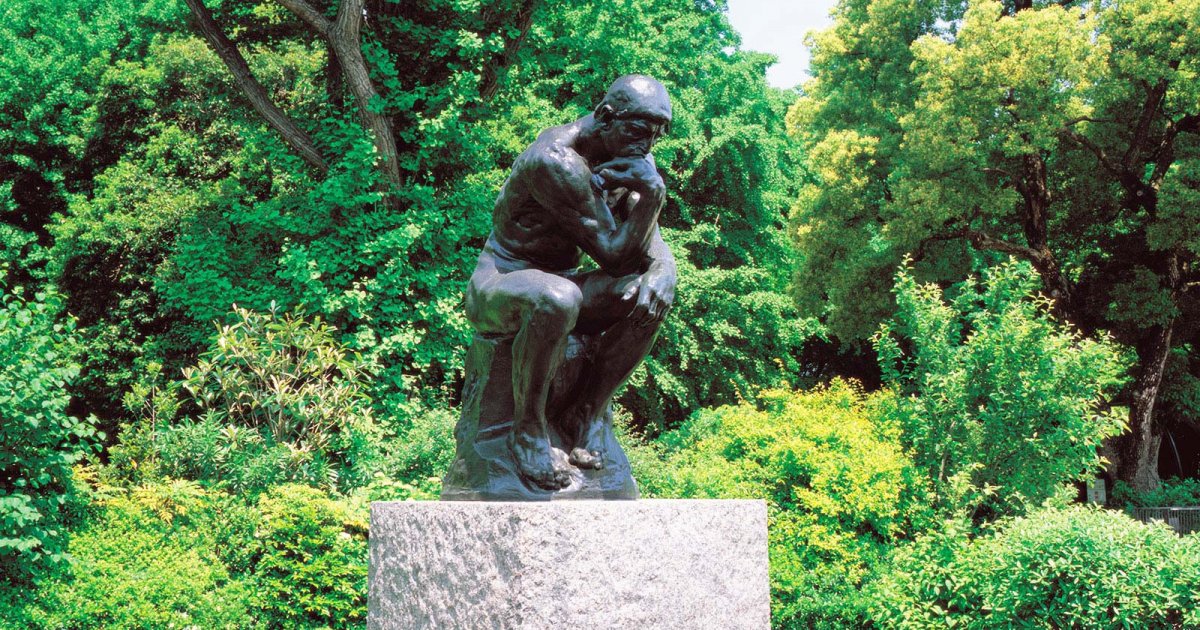 Audio File length: 2.33

Language: English / USA
I'll now be telling you about some of the works by Rodin we can find in the entrance garden.
Rodin was born in Paris in 1840. Initially the object of harsh criticism for the raw realism of his sculptures, he later became hugely successful, and upon his death in 1917, was considered the most important sculptor in France. Today he is known as the father of modern sculpture. Although he started with classical, mythological and historical themes, his extraordinary ability to shape clay allowed him to obtain a realistic effect, with a dramatic, psychological depth no one before him had ever achieved.
Let's start with the sculpture entitled Adam, created in 1881, where you can see that the naked figure has not been sculpted to portray its beauty, but rather to depict Adam as if he had not yet received the gift of life from God. The sculpture is influenced by the works by Michelangelo that Rodin had seen during a trip to Italy in 1875.
In the entrance garden, you can also see one of Rodin's most famous works, "The Burghers of Calais". The sculpture, which portrays six standing men awaiting execution, is inspired by an episode that took place in 1346, during the Hundred Years War, when Edward III of England laid siege to Calais, promising the town that it would be spared if six of its citizens would surrender themselves to him. Rodin captures the drama of the situation in the poses of the six figures.
Another very important work is The Gates of Hell. In 1880, Rodin was engaged by the French government to create a series of doors for the Museum of Decorative Arts in Paris. An impassioned reader of Dante Alighieri, he decided to create a series of bas-reliefs depicting scenes from the Divine Comedy. You can, however, see that his creation does not show Dante's circle of hell, but a chaotic world representing the infernal confusion of the human mind, as expressed in Baudelaire's poem, Les Fleurs du Mal.
Take a look at the seated figure on the pediment of the door: this is the Thinker, which you'll also find as a monumental statue in the garden, which I'll be telling you about in greater detail in the next file.
An interesting fact: Rodin worked for years on The Gates of Hell, but it was never used in his lifetime.