ODAIBA ISLAND, Introduction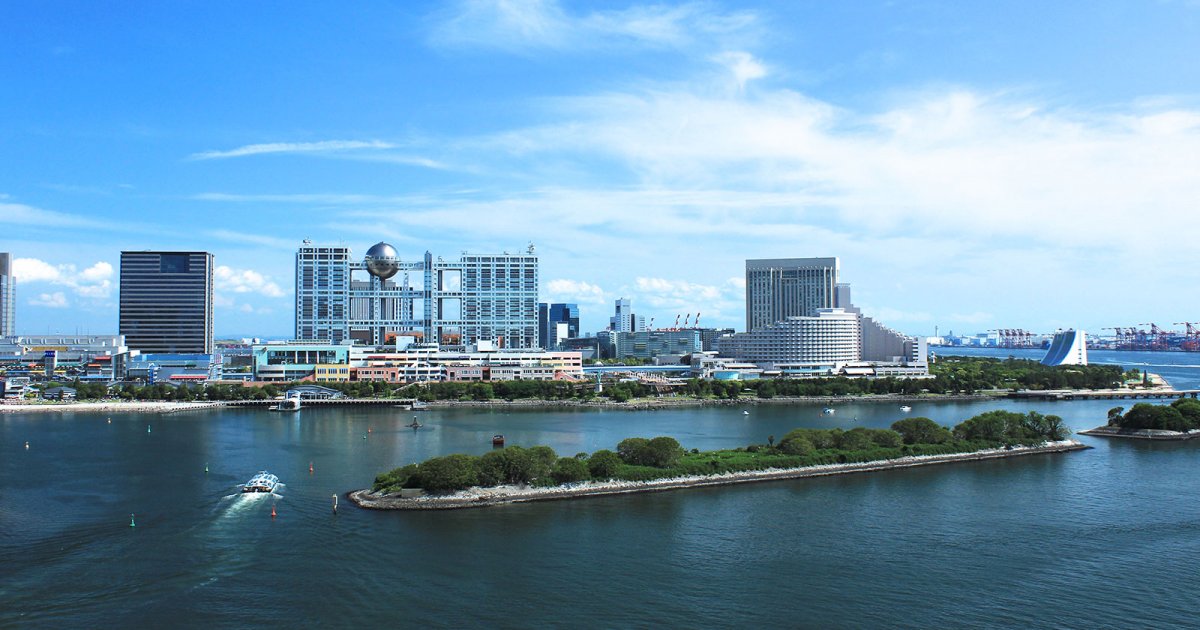 Audio File length: 2.25

Language: English / USA
Hi, my name's Rick, and I'm your personal guide. Along with MyWoWo, I'd like to welcome you to one of the Wonders of the World: Odaiba.
Odaiba, the large artificial island connected to Tokyo by the Rainbow Bridge, was built in 1853 as a series of 6 fortresses to protect Tokyo from attacks from the sea. The term "Daiba" in Japanese refers to the cannon batteries placed on the islands; only the third one remains today, restored and opened to the public in 1928.
Odaiba was chosen as the futuristic showcase of the International Exposition held in Tsukuba in 1985, and over ten billion dollars was invested in the redevelopment of the island. Unfortunately, following the major economic crisis that began in 1991, by 1995 Odaiba had become an underpopulated wasteland, full of abandoned buildings.
In 1996, the area was reconverted; shopping malls and entertainment facilities were opened and the island also attracted interest as a seaside resort. Odaiba has some of the few artificial beaches in Tokyo where swimming is possible, unhindered by industry and the activities of the port.
Odaiba has thus become a tourist attraction, ideal for leisure time, with numerous large hotels, shops, nightlife, and the Zeppo Hall, one of the largest concert halls in Tokyo. The island was recently chosen as one of the locations of the 2020 Olympic Games.
Odaiba also has a number of places of cultural interest, such as the Miraikan Museum, or the splendid building that houses the Fuji Television studios, designed by the famous architect, Kenzo Tange, whose remarkable metal sphere has become the symbol of the island. Also worth a visit is the original Tokyo Big Sight exhibition center, with the tower characterized by the four inverted pyramids at the top.
An interesting fact: there are two peculiar statues you can see on Odaiba, one measuring 12 meters and portraying Gundam, the robot from the Japanese cartoon series, near the west promenade, and a 12-meter-high replica of the Statue of Liberty in New York, in front of the Rainbow Bridge.