ODAIBA ISLAND, Miraikan Future Museum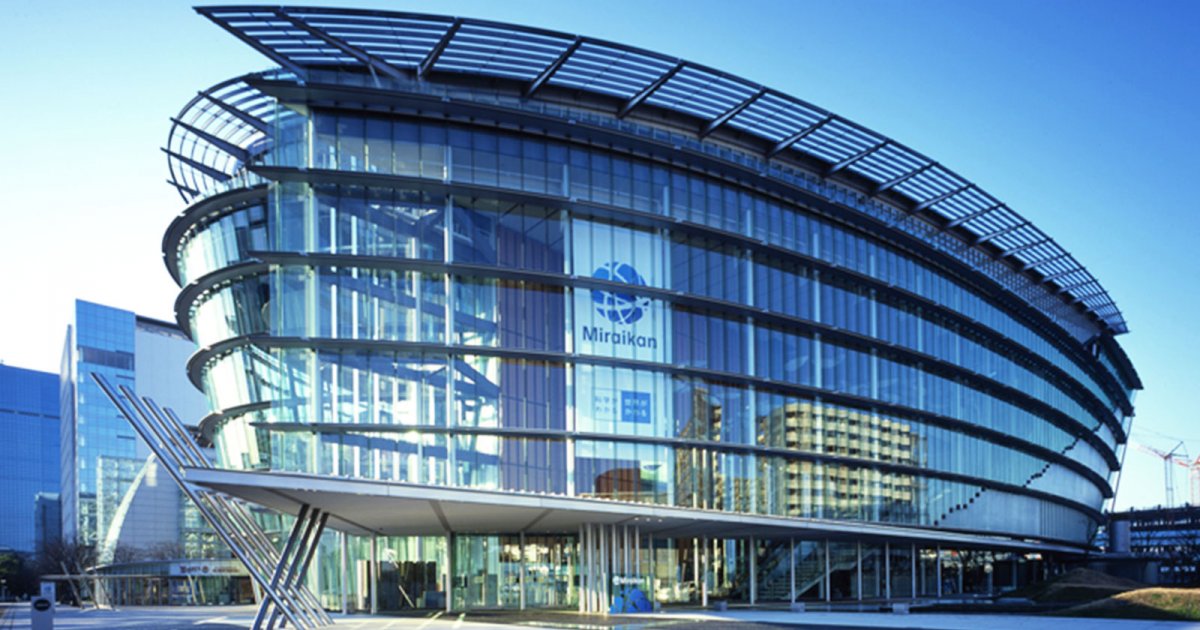 Audio File length: 2.41

Language: English / USA
The Miraikan, or Future Museum, is a spectacularly thrilling museum created by Japan's Science and Technology Agency.
The official name of the Miraikan is the National Museum of Emerging Science and Innovation. Inaugurated on July 9th 2001, it is housed in a truly spectacular, futuristic glass and metal building.
The aim of the museum is to allow people to experience new scientific discoveries for themselves, with miniature laboratories, lessons and experiments conducted by scientists right before your eyes.
In addition to numerous temporary exhibitions, the museum is organized into three major permanent exhibitions.
The first, entitled Explore the Frontiers, allows you to find out more about space, the solar system, Earth and life on our planet.
Have you ever wondered how it's possible to observe a neutrino, a tiny subatomic particle? In this section, you'll find a working replica of an actual laboratory for measuring neutrinos, and you can experience this for yourself. Or you might like to enter a reproduction of the International Space Station, or find out how a stem cell works.
The second section, entitled Create your Future, offers you the chance to see the most advanced robots in action and interact with them, talk to latest-generation androids with a human appearance, or experience a kind of miniature mechanical internet.
The last section, Discover your Earth, is perhaps the most spectacular. You can admire a reproduction of the Earth called Geo-Cosmos: a unique spherical screen, like no other in the world, formed by 10,362 OLED screens of about nine centimeters each, showing you atmospheric events, the temperatures of the oceans, vegetation and changes to the planet in real time.
Equally fascinating is the Geo-Palette, developed by the Japanese architect Hajime Narukawa in 1999, which allows you to grasp the actual size of the continents, by transferring spherical images onto a flat surface.
The visit comes to an end in a gigantic 3D planetarium, with numerous shows each day.
An interesting fact: if you have children, I recommend a visit to the "Curiosity Field" where they can play with numerous science kits. This might give you an idea of their scientific talents and, who knows, perhaps even of the job they might be destined for in future.