RIKYU GARDEN, Presentation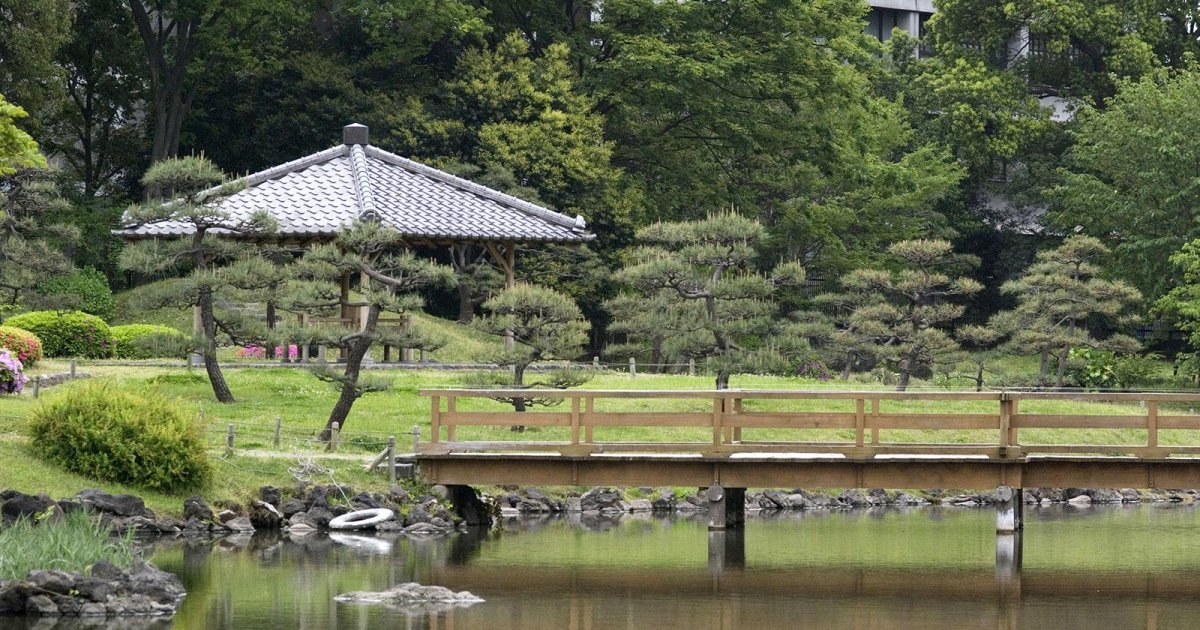 Audio File length: 2.33

Language: English / USA
Hi, my name's Marcy, and I'm your personal guide. Along with MyWoWo, I'd like to welcome you to one of the Wonders of the World: Kyū Shiba Rikyū, the most beautiful garden in Tokyo.
The Kyū Shiba Rikyū Garden is one of only two gardens dating to the Edo Period to have survived in modern-day Tokyo, and it is a truly unique spectacle.
The site, originally part of Tokyo Bay, was reclaimed between 1655 and 1658. In 1678, the samurai-style residence of a member of the Ōkubo clan was built here, and the garden was designed by the finest landscape architects of the time, including a beach looking onto the bay.
The residence was purchased in 1875 by the Imperial Household Agency, and became one of the emperor's villas.
Unfortunately, all the buildings and trees in the garden were destroyed by a fire during the Great Kantō earthquake.
In January 1924, the area was donated to the city of Tokyo to celebrate the marriage of the Emperor Hirohito, and the garden was restored and opened to the public on April 20th of the same year.
The garden is spread over 43,000 square meters, winding its way around an enchanting little pond with goldfish, ducks and other splendid birds. Originally a saltwater pond, it was later converted to freshwater. Swimming is not allowed, even though at one corner you can see a sandy beach called Suhama!
As in all Japanese gardens, the design is a miniature reproduction of natural landscapes. The numerous plants, including Japanese black pine, camphor trees, rhododendron, iris and wisteria, accompany you along a marvelous path up to the highest point of the garden, Oyama Hill, from which the Karetaki waterfall flows. The wisteria trellis in the picnic area makes for an incredibly beautiful spectacle when the flowers bloom in early May.
Once you've walked around the pond, there are two bridges you can take across to the larger island, where you'll find a splendid tea room and a rocky landscape reminiscent of the mountains of West Lake in Hangzhou, which provided the inspiration for the pond.
Let me leave you with an interesting fact: the camphor tree, which you'll find in the garden, is one of the species with the longest lifespan in the world: up to a thousand years!