SHINJUKU GARDEN, Presentation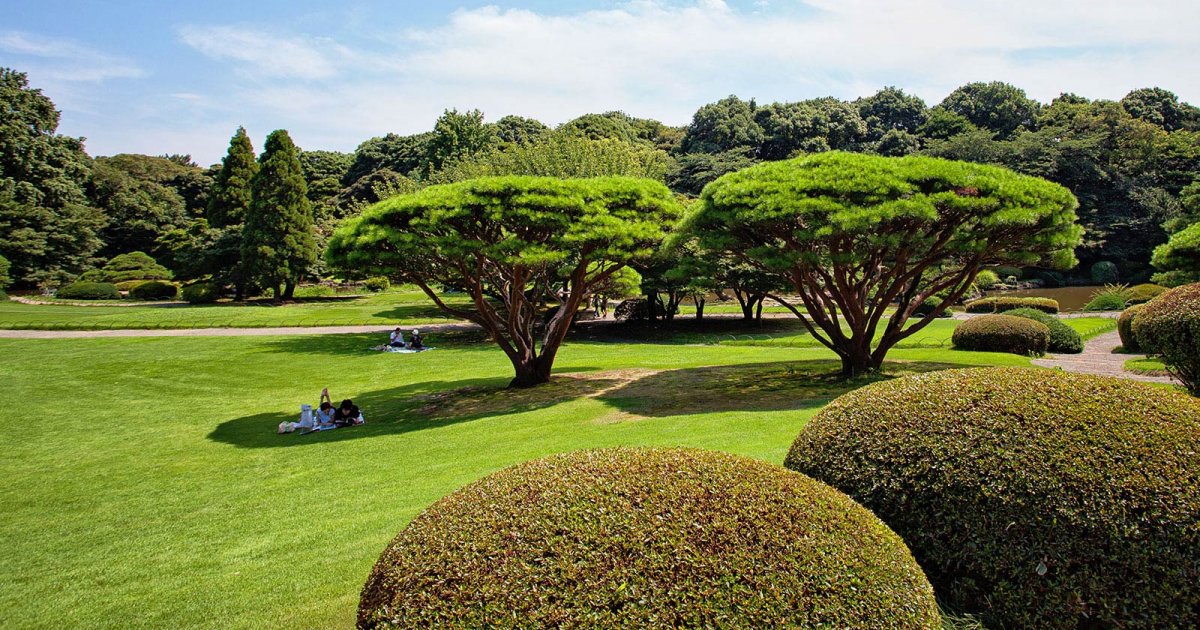 Audio File length: 2.38

Language: English / USA
Hi, my name's Rick, and I'm your personal guide. Along with MyWoWo, I'd like to welcome you to one of the Wonders of the World: the Shinjuku Gyoen Garden.
The splendid Shinjuku Gyoen, unlike other parks in Tokyo, is divided into three very different areas: a French-style garden, an English-style garden, and a traditional Japanese-style garden. The garden dates to the time of Emperor Meiji, when Japan began opening up to Western culture.
The area was originally the site of a Japanese garden, created in 1772 for the palace of a daimyo, or feudal lord, from the Edo Period. After this era came to an end and the country returned to imperial rule, both the residence and the land were converted into an experimental agriculture facility, and later into a botanical garden. It was not until 1879 that it became an actual imperial garden, and in 1906, it was redesigned and laid out in the form we can see today.
The visit to this enormous 58,000-square-meter garden, with a circumference of three and a half kilometers, is a truly unique experience.
I suggest you start your visit in the French garden, with its geometric layout based on symmetrical flowerbeds, featuring sculpted hedges, statues, water features and magnificent perspectives.
The less formal English garden is based on alternating natural and man-made elements, including grottoes, brooks, centuries-old trees, shrubbery, pagodas, shrines and ruins, which you can admire on your stroll through what seems like an enchanted forest.
You'll finally come out into a splendid Japanese garden, featuring an abundance of ponds, bridges and brooks, created to resemble miniature versions of Japanese mountain landscapes.
There are around 10,000 trees growing in the Shinjuku Gyoen Garden, including the first Himalayan cedars and cypresses planted in Japan.
Thanks to the cherry blossoms in spring, the pale green hues of summer, the chrysanthemums and colorful leaves of autumn and the snow-covered winter landscapes, this is the ideal place to explore nature and enjoy the changing seasons.
Let me leave you with an interesting fact: in 1989, the Shinjuku Gyoen Garden hosted the funeral of the Emperor Hirohito, attended by thousands of people and numerous heads of state.