TSUKIJI MARKET, Presentation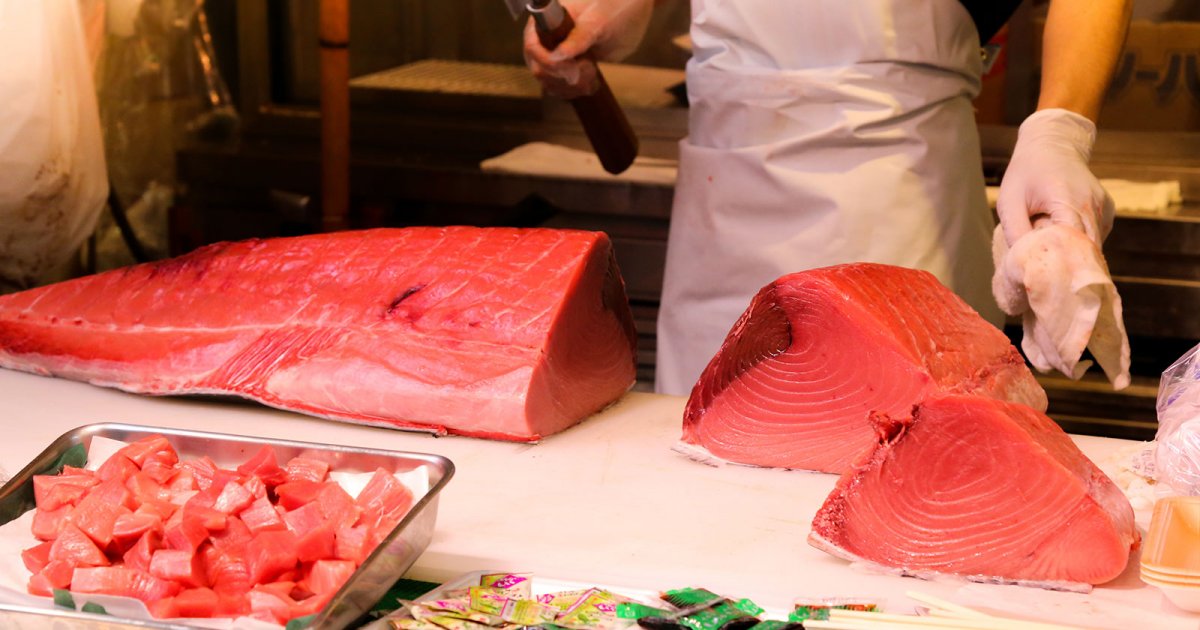 Audio File length: 2.11

Language: English / USA
Hi, my name's Jill, and I'm your personal guide. Along with MyWoWo, I'd like to welcome you to one of the Wonders of the World: the Tsukiji Fish Market.
The Tsukiji is the largest fish and seafood market in the world. Spread over more than 200,000 square meters and opened in 1935, it is a truly unique sight, as well as one of the most popular tourist attractions in Tokyo.
Although it sells a variety of produce, including fruit and flowers, the market revolves around the sale and preparation of fish, which takes place in the "inner market", where over 900 licensed wholesalers run their stalls.
It is here that the auctions take place, as well as most of the processing of the fish, while the "outer market" is a mix of wholesale and retail shops selling kitchen utensils, restaurant supplies, groceries and seafood, as well as numerous restaurants, especially sushi and sashimi restaurants.
The market is a hive of activity, and is always extremely busy. It opens at 3.a.m., when the trucks and vans bring fish from all over the world. The unloading of tons of frozen tuna is particularly remarkable. The auction houses estimate the value and prepare the incoming products, while licensed buyers inspect the fish.
The auctions usually start at around 5 a.m. and finish at 10 a.m. The purchased fish is then loaded onto trucks to be transported to its destination, or onto small carts for transfer to the shops in the outer market, where it is cut and prepared for retail right in front of the customer.
Tourists can book visits to the auctions and attend them in small groups from 5.20 a.m. to 6.15 a.m. If you don't fancy getting up that early, you can still visit the outer market until the early afternoon, and watch the tuna being cut in the restaurants or at the stalls.
Let me leave you with an interesting fact: the tuna is filleted with a long, sword-like knife known as Oroshi hocho. The operation requires at least three people, and this is the only place you can see it.