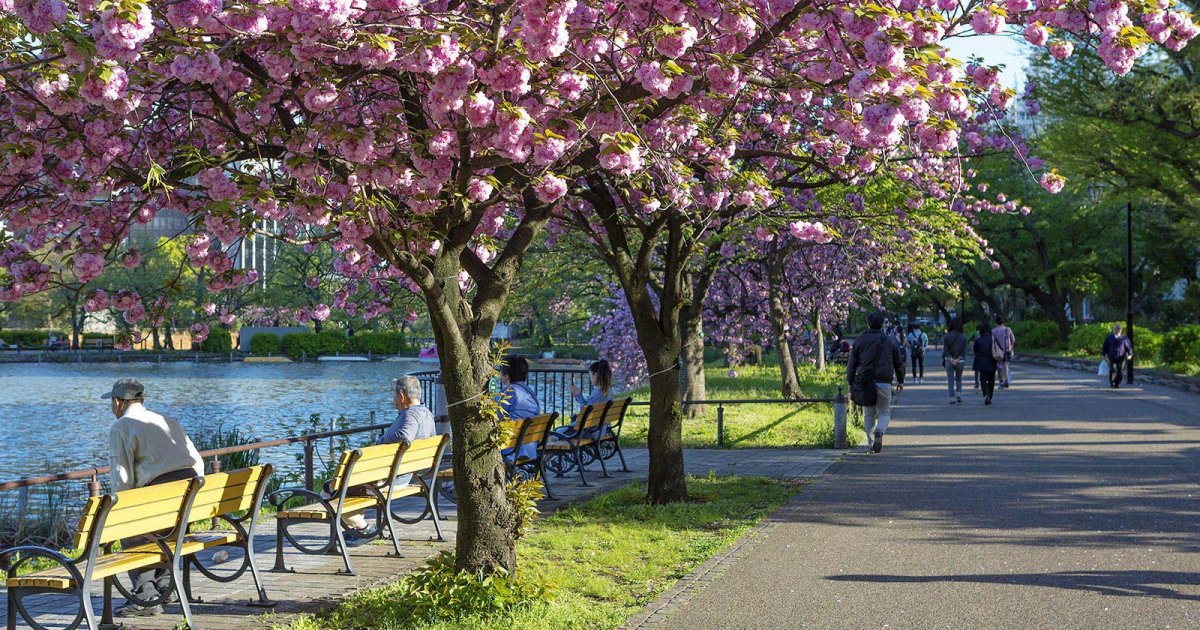 Audio File length: 2.29

Language: English / USA
Hi, my name's Marcy, and I'm your personal guide. Along with MyWoWo, I'd like to welcome you to one of the Wonders of the World: Ueno Park.
This is the largest park in Tokyo, created in 1873 and following the example of the USA, which the previous year had opened Yellowstone, the world's first national park. This was in keeping with Emperor Meiji's policy of opening up to the customs and ideas of the West as a means towards Japan's modernization.
The park today contains around 8800 trees, including about a hundred Japanese cherry trees, as well as 25,000 square meters of shrubs and the small Shinobazu Lake, with large lotus beds and attractive marshland. On the central island, you can also see a Buddhist shrine dedicated to Benzaiten, the goddess of fortune. The park is home to numerous wild birds that spend the winter here, such as ducks, great white herons and cormorants.
However, what makes Ueno Park one of Tokyo's most successful tourist attractions is the presence of many of the city's most important museums: the National Museum, the Museum of Western Art, the Nature and Science Museum, the Shitamachi Museum, the University Art Museum and the Metropolitan Museum of Tokyo.
The Ueno Zoo, the largest and most important in Tokyo, which I'll be telling you about later, is also found in the park.
The park is home to numerous art and music schools, the first Western-style concert hall in Japan and the opera and ballet theater, as well as the National Library and the International Library of Children's Literature.
You can also see a small Shintoist shrine, the Tōshō-gū, and a Buddhist temple; you'll find numerous statues of Japanese historical figures, and even a stone altar dedicated to Ulysses Grant, the first US president to visit Japan, in 1879, although he had already left the White House at the time.
An interesting fact: the land that the park and the zoo were built on belonged to the imperial family, but was donated to the city by the Emperor Taishō in 1924, on the occasion of the marriage of Crown Prince Hirohito.