YASUKUNI SHRINE, Temple Introduction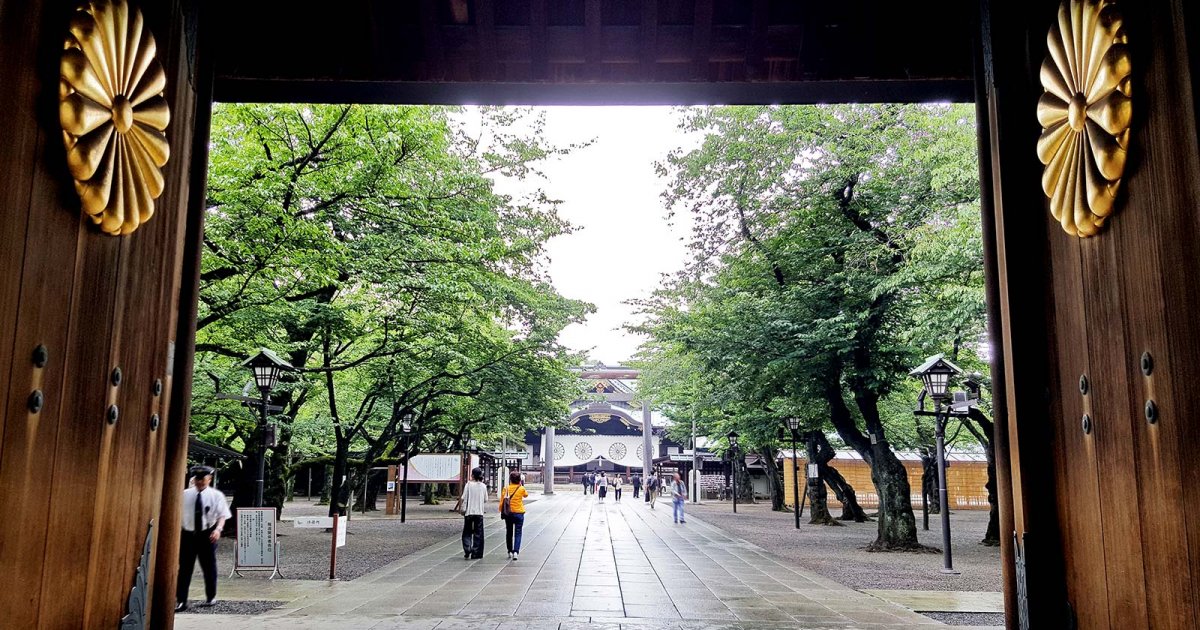 Audio File length: 2.27

Language: English / USA
Hi, my name's Rick, and I'm your personal guide. Along with MyWoWo, I'd like to welcome you to one of the Wonders of the World: the Yasukuni Shinto Shrine.
The Imperial Shrine of Yasukuni, dedicated to the Japanese who lost their lives in the various wars the country has been involved in, was founded by Emperor Meiji in June 1869, with the name of Shokonsha, in memory of those who died serving the empire during the Boshin civil war. According to tradition, when Emperor Meiji visited the shrine for the first time, on January 27, 1874, he composed a poem, which read: "I guarantee those of you who fought and died for our country that your names will live on forever in this shrine". In 1879, the shrine's name was changed to Yasukuni, which literally means "Shrine of National Peace".
There are no tombs here, but you can see a list of the names, origins, dates of birth and places of death of 2,466,532 men, women and children who gave their lives for their country and emperor from 1853, regardless of their rank or social class.
The Shinto religion considers the spirits of the deceased as deities, so the shrine is a sort of dwelling place for souls rather than a memorial.
The Japanese believe that respect for the dead should be expressed in the same way as when they were living. So, there are ritual offerings of food in the shrine every day for their noble spirits, and words of appreciation are addressed to them.
Twice a year, in spring and in autumn, the emperor in person, accompanied by members of the imperial family, visits the shrine to pay his respects to the deceased. This is why you can see the Japanese imperial chrysanthemum on the curtains of the gate leading into the shrine.
A number of Shinto festivals are held in the shrine, especially in spring and autumn, when the Mikoshi, or miniature wooden shrines, are brought here to honor the ancestral gods of Japan.
An interesting fact: the shrine also honors non-Japanese who died for Japan, as well as all those fallen from the Second World War, including Japan's former enemies, because it seeks to recognize everyone who gave their lives for their own country.