ZOJO JI TEMPLE, Introduction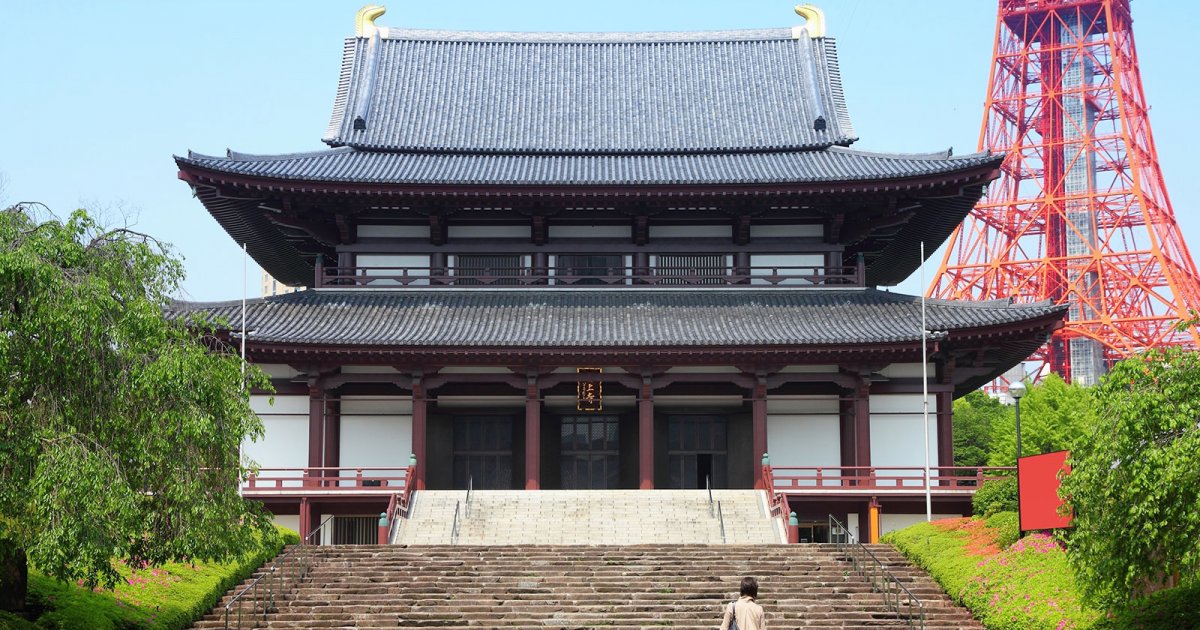 Audio File length: 2.26

Language: English / USA
Hi, my name's Scott, and I'm your personal guide. Along with MyWoWo, I'd like to welcome you to one of the Wonders of the World: the Zojoji Buddhist Temple.
The Zojoji is the most visited temple in Tokyo.
It was founded in the 9th century, but in 1393 became a Buddhist seminary of the Jodo school. The Jodo, or "Pure Land" doctrine was established in 1175, with the aim of spreading the teachings of Buddhism among the middle classes and no longer just among members of the government and the nobility.
The Zojoji Temple did not, however, move to its present-day location until 1598, after Tokugawa Ieyasu, the samurai who founded the Tokugawa shogunate, came to power in Edo, present-day Tokyo.
When Japan was governed by the Tokugawa, Zojoji became the family temple, and you can find six Tokugawa shoguns buried here, in the Taitoku Mausoleum.
At the time, Zojoji was also used as an administrative center and a seminary for religious studies, and occupied an area of 826,000 square meters. The complex also comprised another 48 smaller temples and some 150 grammar schools, and was home to 3000 priests and novices.
The start of the reign of Emperor Meiji, a follower of Shinto, marked the rise of an anti-Buddhist movement, and much of the land occupied by the temple was expropriated to be turned into the Shiba Park. In addition, the temples and the mausoleum of the Tokugawa family burned down during the air raids of the Second World War.
Fortunately, the main temple and the other structures have now been rebuilt, and Zojoji maintains its central role for Jodo Buddhism in Tokyo. The seminary for priests and novices has also resumed its activity.
In 2015, a Treasure Gallery was opened in the underground level of the great hall, with paintings by Kanō Kazunobu and a model of the original Taitoku-in Mausoleum.
An interesting fact: in one area of the temple, you can see a series of statues depicting children. They represent miscarried and stillborn babies. Parents can choose a statue in the garden and decorate it with baby clothes and toys. The statues are usually accompanied by an offering to Jizō, the protector of unborn children, to ensure they are accompanied into the afterlife.