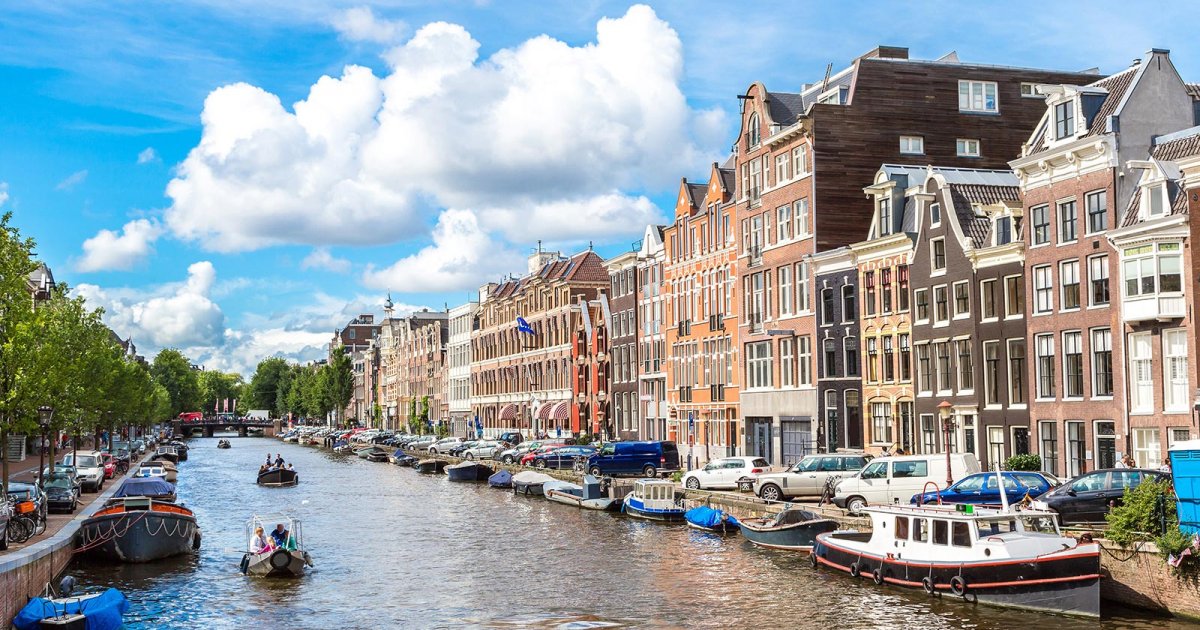 Audio File length: 2.35

Language: English / USA
Leidsestraat leads to the Herengracht, the most sumptuous of the canals in Amsterdam Old Town. Almost all the houses flanking it, on both sides, date to the 17th century.
The most beautiful stretch of the canal is slightly curved, and is known as the "golden elbow", thanks to the uninterrupted array of elegant buildings from the 17th and 18th centuries, each of which occupies two plots of land.
A little further on, at number 605, you'll find the Willet-Holthuisen Museum, an outstanding example of a splendidly furnished seventeenth-century mansion. The interior, with rooms on several floors, is open to visitors.
The nine side streets that branch off Leidsestraat make up the neighborhood known as De 9 Straatjes, or "Nine Streets", where you'll find most of the city's fashion stores, including several boutiques selling vintage clothing.
The second canal is the Keysergracht, or "Emperor's Canal", the widest of all, at 31 meters, flanked by a number of seventeenth-century mansions, some of which have been turned into museums and are open to visitors. Particularly interesting is the Van Loon Museum, at number 672, the home of one of the founders of the Dutch East India Company. The building has a delightful garden, while the stables are used for exhibitions.
The third canal is called Prinsengracht, and is dedicated to Prince William the Silent, the hero of Dutch national independence. This canal is more varied in appearance, with elegant homes alternating with warehouses and manufacturing facilities. There are a number of old buildings used as homes for the elderly here, in keeping with the efficient social support network developed in the 17th century. Also moored along the banks of the canal are some of Amsterdam's approximately 2500 houseboats which are hooked up with electricity, drinking water and sewage systems. Some of them can be rented, even just for a night.
A useful tip: one of the best ways to appreciate the canals of Amsterdam is to take a nice boat trip along them!
An interesting fact: because of its large number of bridges, Amsterdam is known as "Venice of the North". Actually, Amsterdam has far more bridges than Venice: 1281 in all, compared to "just" 435!
Our visit to the canals of Amsterdam ends here. MyWoWo would like to thank you - see you again at another Wonder of the World!