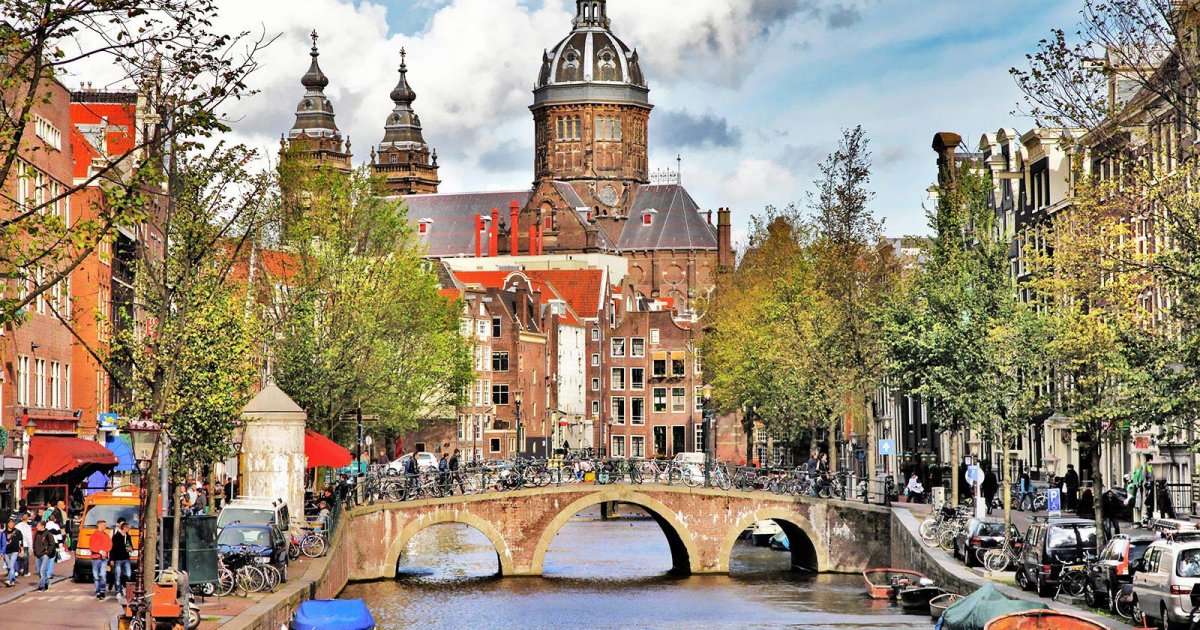 Audio File length: 2.39

Language: English / USA
Hi, my name's Scott, and I'm your personal guide. Along with MyWoWo, I'd like to welcome you to one of the Wonders of the World: the canals of Amsterdam.
The canals represent the unmistakable image of Amsterdam. The Dutch capital is built on 90 islands, divided by a network of artificial canals over 100 kilometers long and crossed by 1281 bridges. This is why the city is known as "Venice of the North".
Until the end of the 16th century, Amsterdam was an oval-shaped island, protected by brick walls, situated on the estuary of the Amstel River, which was blocked by a dam, and surrounded by the Singel, a long canal that was also used as a moat.
By the beginning of the 17th century, the Netherlands had become a major economic power thanks to national autonomy, the success of the East India Company fleet and an extraordinary period of commercial and colonial expansion. Amsterdam thus grew into a populous city, the home of rich financiers, merchants and entrepreneurs, and an attractive destination for numerous immigrants.
In 1609, the urban planner, Hendrick Staets, put forward an ambitious project to extend the city, called the "Grachtengordel", or Canal Belt, which made Amsterdam the largest city to be entirely designed by an architect from North-West Europe.
Using the old Singel Canal as reference point, three concentric rings of canals were designed, named Herengracht (Patricians' Canal), Keysergracht (Emperor's Canal), and Prinsengracht (Prince's Canal). While these may seem surprising choices for the capital of a republic that prided itself on being the first real bourgeois society in the north of Europe, the idea of these grand names was to encourage property investments by the wealthy.
The plan provided for the canals to be interconnected along the circles; a parallel set of canals in the Jordaan neighborhood, mainly for the transport of goods, such as beer; the conversion of the existing perimeter canal, the Singel, from defensive purposes to residential and commercial development, and the construction of more than one hundred bridges.
An interesting fact: Peter the Great, the Tsar of Russia, who in his youth had worked in shipbuilding in the Netherlands, admired this canal system so much that when he modernized St. Petersburg, he had three concentric canals built in the city, modelled on those of Amsterdam.