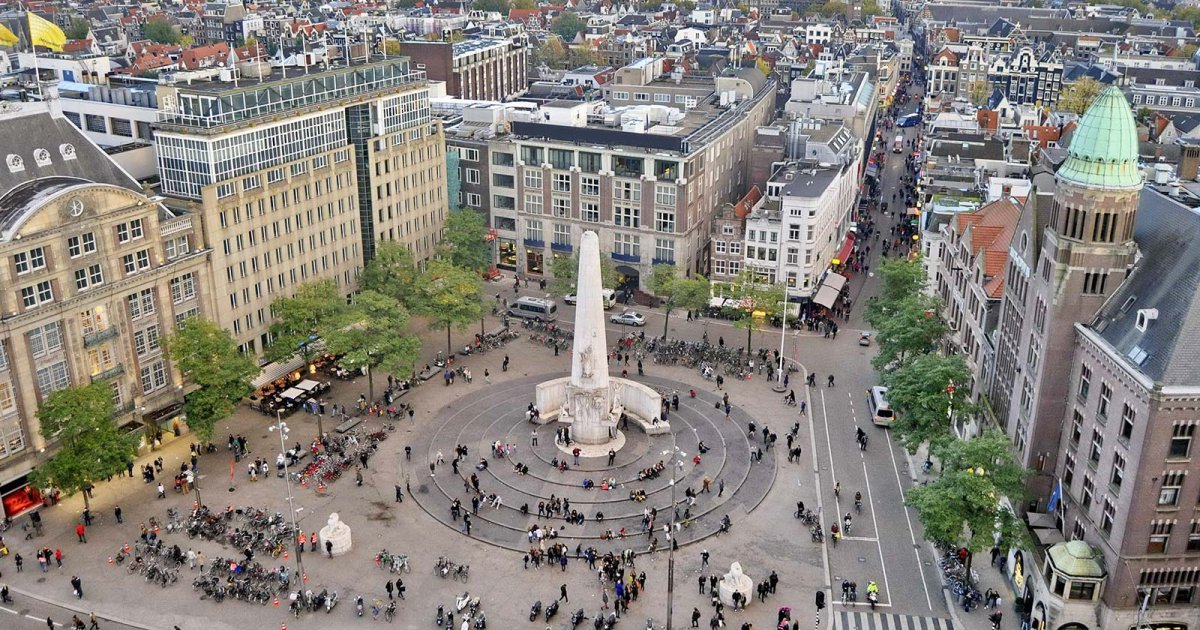 Audio File length: 2.39

Language: English / USA
Hi, my name's Scott, and I'm your personal guide. Along with MyWoWo, I'd like to welcome you to one of the Wonders of the World: Dam Square.
Dominated by the massive Royal Palace, Dam Square is the heart of the Dutch capital.
The name Amsterdam is derived from a dam along the Amstel, the waterway that ran around the settlement that gradually developed into the city. The capital's main square also takes its name from the dam.
Originally a marketplace in the 14th century, Dam Square is always bustling with tourists and locals heading towards the large department stores, the many restaurants and cafés, the Central Station, the shopping streets or the monuments in the vicinity.
The square is divided into two roughly equal parts by the National Monument, an obelisk erected in 1956 and surrounded by statues recalling the victims of the Second World War, the Nazi occupation and the liberation of the Netherlands.
Next to the Royal Palace, you can see the rear part of the New Church (Nieuwe Kerk), a large Gothic construction built at the beginning of the 15th century and used for religious ceremonies during the coronation of the Dutch monarchs, due to the presence of the Palace nearby.
The interior, brightly lit by the many Gothic windows, is today also often used for art exhibitions. The work carried out by Jacob van Campen after the fire in 1645, when the building became a Protestant place of worship, is clearly recognizable. The most important furnishings, all crafted around the mid-17th century, are the pulpit, the organ balcony, and the brass gate that closes off the choir.
On the street that runs between the church and the Royal Palace, in a bizarre, eclectic edifice built in 1899 to house the central post office, you can visit the Magna Plaza shopping mall. Along with the Central Station and the Rijksmuseum, this is an example of the "historical" style of the late 19th century, which featured materials and shapes of the past.
Also located in Dam Square is Madame Tussauds Wax Museum, dedicated to international celebrities and local sports champions.
An interesting fact: all the festivals and celebrations in the city are held in the square. At Christmas, it is turned into an amusement park with vintage rides, while on April 27, the birthday of King Willem Alexander, the whole square is decked out in orange, the color of the House of Orange-Nassau, the Dutch royal dynasty.