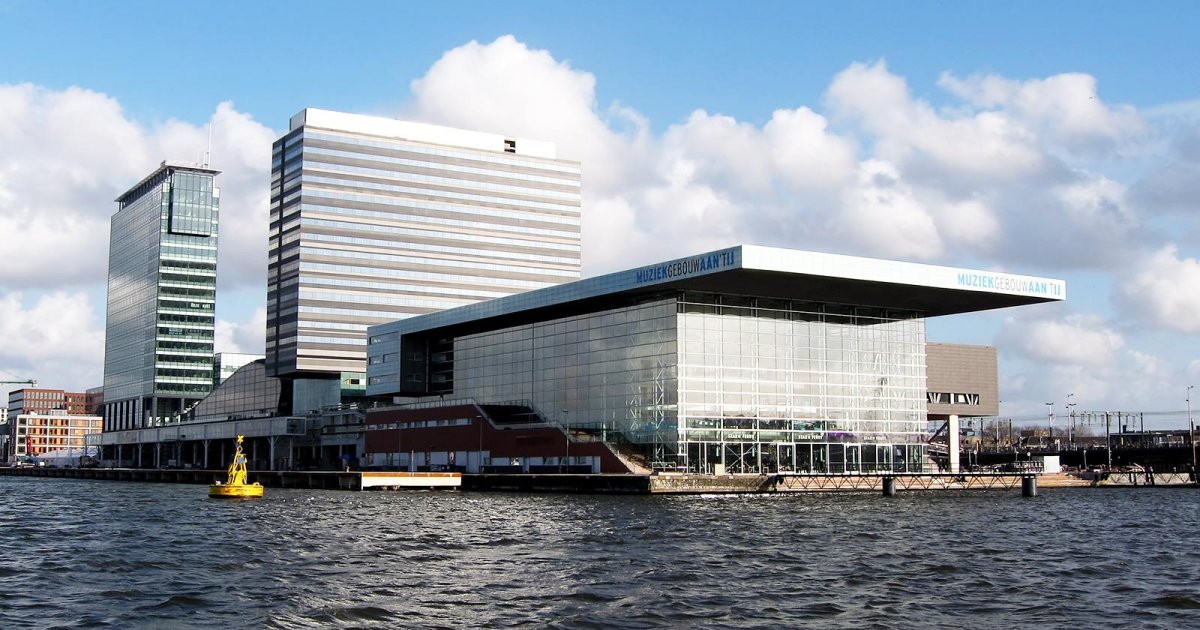 Audio File length: 2.35

Language: English / USA
Past the railway line, the port area gradually opens out into broader canals towards the large residential area of North Amsterdam, linked to the center by an underpass and a rail tunnel.
If you're a fan of contemporary architecture, this is the itinerary for you, taking you into an area that manages to combine high housing density with the typical Dutch attention to the style of their homes.
A main feature of the Eastern Docks, in the outer area of the port, is the Muziekgebouw, the splendid auditorium inaugurated in 2005, in an extraordinary position at the end of a peninsula. The large protruding roof protects a remarkably light and bright glass structure, and inside there are two concert halls, a bar and restaurant looking onto the water and a passenger terminal for cruise ships.
A distinctive, 200-meter-long bridge leads to Java, the first of four elongated man-made islands that, from 1990, have been turned into elegant residential neighborhoods. The island, with street names that recall the Dutch colonies in the Indian Ocean, is traversed by short canals crossed by delightful little bridges; the houses, built in a regular pattern and with gardens, each feature their own distinctive decorative details.
The next island, called KNSM – the initials of the Royal Dutch Steamboat Shipping Company - is characterized by large blocks of residential buildings, but also has numerous barges moored along the piers.
This is followed by the island of Sporenburg, at the center of which, amid the densely packed houses, is the large apartment complex covered in zinc slabs and nicknamed The Whale, because of its distinctive shape.
To reach the fourth and last island, Borneo, you have to walk across the characteristic "python bridge", made out of jointed steel. This island also features a combination of large residential complexes, shopping malls and small single-family houses. The homes at the end of the island also face directly onto the water.
An interesting fact: near the port, you can admire the striking Lloyd Hotel, dating to 1920. The building has a peculiar history – before becoming a prestigious hotel, it used to be a temporary accommodation center for immigrants, and later used as a prison.
Our visit to the Port ends here. MyWoWo would like to thank you - see you again at another Wonder of the World!